Anindith Reddy – Changing Path from Mechanical Engineering to Motorsports Personality reaching to new heights in just three years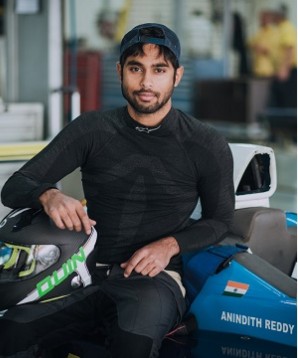 Anindith Reddy – Who is this man?
Anindith Reddy is the new speed sensation from Hyderabad who is a Mechanical Engineering Graduate from a reputed school - General Motors Institute in Michigan in the US is a Motor Sportsperson. In his early teens, he tried his luck in Karting; however, it was a short-lived affair not even exceeding to a year or so when he took a plunge in it in 2003. In fact, he felt that he was too old to try this at the age of 13 when others start at eight. So, when he entered into his graduation in Mechanical Engineering in the United States, it gave him good exposure of different vehicles including the ones used in professional races. He comes from an affluent family of a sitting MP of Chevella and is the eldest son of the richest politician in the Indian state – Telangana. Besides a racer, he is a health entrepreneur who runs his two startup companies dealing with a digital market company for healthcare services and another group dealing with the social planning application for the health domain. Thanks to her parents who own Apollo Hospital in Chennai.
How it all started?
His graduation in Mechanical Engineering not just helped him to get exposed to the complex physics that works behind the automobiles but at the same time helped him interact with the sporting side of it. His college had some tie-ups with the local racing clubs so whenever he got the chance he used to drive his own vehicle in the FIA Grade 2 Circuits like the Mid-Ohio track in Ohio, Ginger Man raceway, and Autobahn Speedway in Illinois. This laid down the foundation of racing, but when he returned to India, he was not sure about the racing career as he has to carry out the legacy of his Healthcare business run by his family. When he returned in 2013, one day his friend jokingly asked him to participate in the Polo R Cup, and he took it seriously to participate in it. So, what started with a touch of humor ended up becoming his primary profession.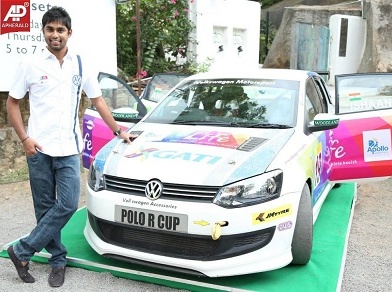 Why Motor Racing?
That's the most obvious he often faces, and he has a simple answer. It's his passion that brought him close to the motor race. He says many people join the bandwagon of the motor race only to boost up their social status. However, his case is just the opposite; it's the passion that comes the first and then comes the rest. Despite the fact that his parents didn't support the idea of joining the motor race but looking at his passion they bowed to his wish.
The journey of Motor Race Begins
As said, he started the motor race in 2014 with the Volkswagen Polo R Cup and was lucky enough to bag the first position. This helped him to secure a sponsored seat in his next race – Vento Cup in 2015. The very same year, he won the prestigious Volkswagen Vento Cup 2015 Championship. Since then it was no looking back for the racer. Soon his pace in the motor race turned the talk of the town as he managed to complete them in high speed and with minimum time span beating others' records. Despite all this, he called his initial days as amateurish phase and soon he was seen taking a transition from touring car racing to the single-seater races the very next year (2016). Usually, such transitions are not that simple to follow for most of the drivers considering the sudden contrast of cars to handle. However, for Anindith Reddy, it was a smooth affair. He went on to participate in MRF F1600 and scored two podiums in his earlier round and then ended this season with the fourth position in the standings that included one victory as well to his name. He says, his understanding of different vehicles' dynamic along with his focus helped him get an edge over the motor race. His momentum carried forward from 2016 to 2017 when he won JK Tyre Titles as well with a new swag and aura to prove his dexterity making him as the emerging stars in the motor race domain.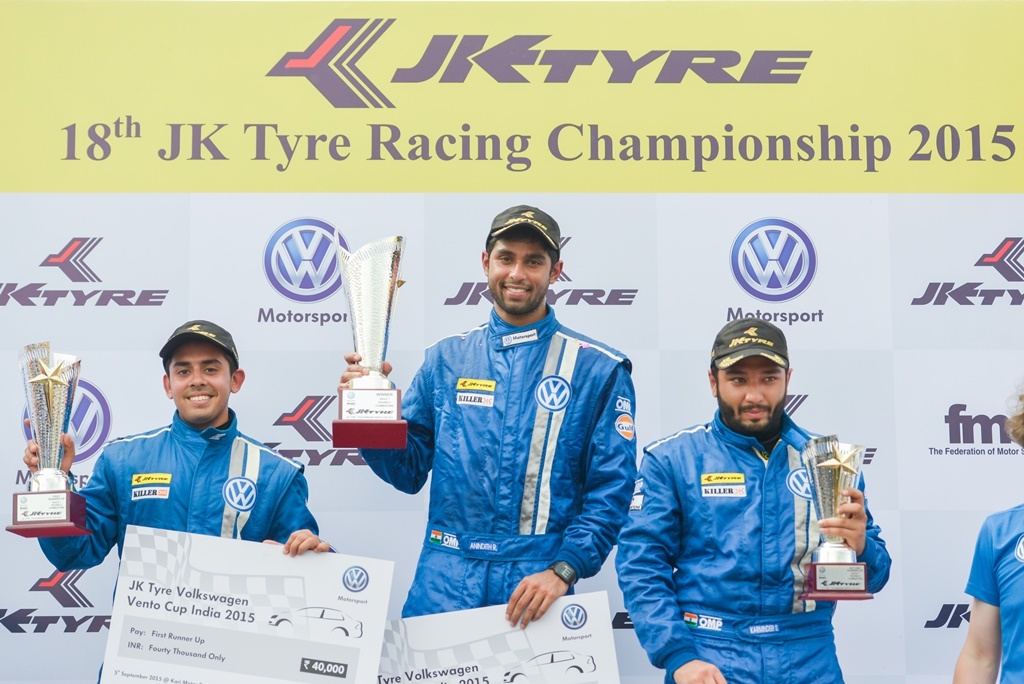 The Road Ahead
He won different races for four years at a stretch in the domestic motor racing series, and he now intends to be the part of international events including driving the GT3/GT4 specification cars. With few more years in formula cars, he intends to return to the GT cars once his age becomes the bar for the former. The award-winning car racer has miles to go, it's still his start!