First Andaman cyclist to qualify for the World Championships.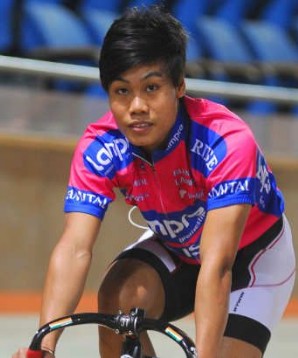 Who is Deborah Herold?
Deborah the International cyclists was just 8 when she was washed away by the gigantic Tsunami 2004 waves. It's a miracle that she is alive today. She recollects her horrific experience when she slipped out of her mother's arms and was washed away by the gigantic waves. Lucky and fortunate to have survived as the waves were kind enough to carry her to the shores. Today, she admits that amidst 3 lakh people who lost their lives, there is nothing more precious than BEING ALIVE.
How did Cycling happen ?.
Strangely, the Tsunami incident had a huge role to play in her choice of sport. Since the school she attended was wiped away, she wasn't able to go back to school as the building had perished. A new school miles away left her with no choice but to walk. Her father gifted her an Atlas Cycle and the minute she started riding, she simply loved it. This was her turning point in her life and sealed her destiny to become the cycling champ.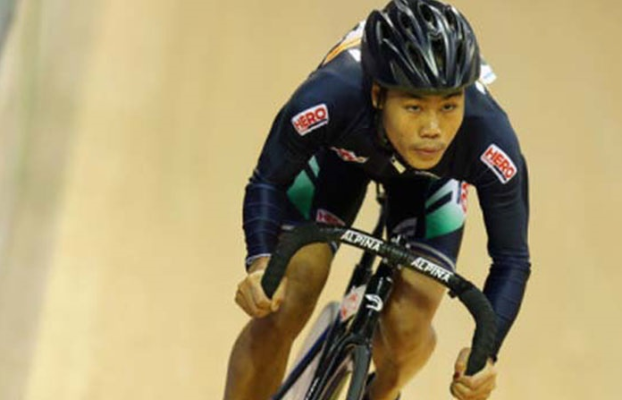 SAI Selections.
Deborah was put to a tough test during the trials at the Sports Authority of India (SAI) in Port Blair. Without a hitch, this young girl came out with flying colours and was soon picked up SAI. This was the beginning of her amazing journey.
Coaches' praises
Deborah hails from Andaman and Nicobar islands and holds national records in 200, 250, and 500m time trial events. Her coach R K Sharma stands proud of her achievements. "He says all his wards have always done well, having started from juniors and achieved the milestones.
R K Sharma vouches for her grit and mental strength, a strong will and dedication have got where she is today. There are other coaches like Bikram and the late Ruma Chatterjee of international fame who have helped her as well.
Achievements
There have been thrilling moments while some disappointing as well which every sportsperson learns to deal with. She has enough wins in her kitty at the National and international levels. At the Asian Championships in 2013, she became the first Indian woman to win a medal in junior 200 m. She jumped to No. 4 rankings in 500m as per the Union Cycliste Internationale (UCI). In 2016, Deborah also became the first Indian to qualify for the World Championships 2017. This is a dream come true for this young girl.
She also mentioned her excitement over the arrival of her new cycle, customized just for her, and made in England. She wishes to use this and do her best bid at the World Cups.
A determined youngster has made immense sacrifices where she has not been able to see her parents for years together. This shows how serious she is about her career.