Meet the Champ who beat the Olympic Champ P V Sindhu in straight sets in 2016.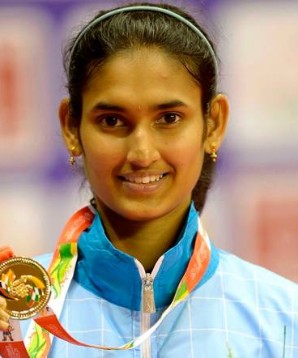 Ruthvika Shivani is a 21-year-old badminton singles champ! She has got numerous titles and medals to her name and at a young age, she is striving to be a striking woman!
Born to a Telugu family of modest means in Khammam, Ruthvika dreamt of reaching places. Her father is a small businessman and her mother a mere housewife. At a very young age, when she was 5, she started accompanying her father to the local sports club to play badminton and it didn't take her too long to realize her dream.
Ruthvika's father saw his daughter's ever developing an interest in the game and decided to support her as she made it her sole career.
Achievements
Shivani stands as national champion at the sub-junior, junior, and senior level categories in badminton and has won a total of 115 national medals.
In the international circuit, her turning point came when she won the 2014 Tata Open. She has won 20 medals in international events.
In 2015, she won the Bangladesh Open, keeping her winning streak running and finally in 2016, she managed to beat former world No. 2 PV Sindhu in straight games and won the women's singles title.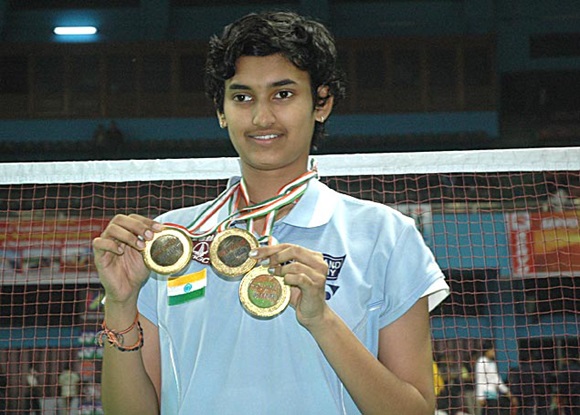 Another one of her spectacular wins include the gold she took home from the Russian Open in 2016.
Apart from these, Shivani has a lot of success stories up her sleeve and her dedication and hard work have helped her achieve this feat.
Ruthvika has now shown her capabilities yet again, she added another gold medal to her collection by winning the mixed team event in the 2018 Commonwealth games that were held at Gold Coast.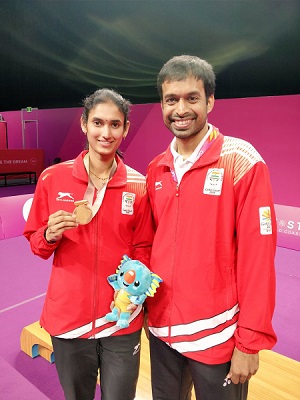 The Injury-Prone Shuttler
Ruthvika has always delivered a stunning performance but she has also equally suffered at the hands of injuries. She has often been beaten down by some or the other physical injury and illness and as much as she loves the game, it started to take a toll on her health mentally.
She started getting frustrated whenever she could not play or watched others play. Her love for the game was so strong that all she hoped for was to remain fit and in slick health at all times so she would never have to miss a match again.
One such incident happened right after she won the 2015 Nationals where she fell ill due to Hepatitis. Her injuries and illnesses have always come around at the wrong time and has hindered her progress but this hasn't dulled her enthusiasm but boosted it.
Technique and Style
One of the things that set Ruthvika apart from other women shuttlers is the fact that during her time under the coaching and leadership of Pullela Gopichand at the Gopichand Badminton Academy she practiced alongside men. This immensely improved her skills, made her quick and agile and developed her fitness streak.
Ruthvika has a style of her own so her coach instead of changing her movements, more like polished it. She assumes an aggressive stance while at play and her game plan is more or less technical. Each stroke of her racket is graceful and she can put her opponents in a tight spot.