Because of this woman's sweat I won the Bronze at the Tokyo 2020 Olympics. Impact?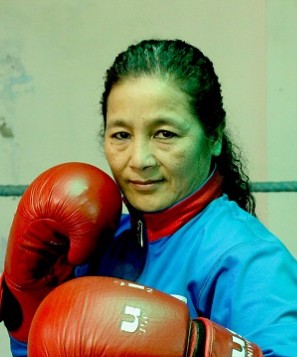 Everyone knows about Lovlina Borgohain, the 23-year-old boxer from the Golaghat district in Assam who brought home, a Bronze Olympic medal in Tokyo 2020. As the daughter who set the nation's flag high on the world podium, Lovlina is adored and respected by everyone back in India. But behind every successful person, there are countless hours of sweat, numerous minutes of turmoil, infinite moments of anxiety and self-motivation, many nights of sleeplessness and many mornings of strict regimen. Above all, to keep them motivated, there is always one person like a shadow, never leaving them ever, reminding them of their capabilities time and again, filling and re-filling hope, strength and positivity in them. Lovlina also has one such person who stood as her backbone and it is her constant backup that contributed to Lovlina for what she is today. She is Sandhya Gurung, Lovlina's coach. We decided to tell you the story of Sandhya today and after reading you will salute her for being the exemplar of the term 'Guru'.
Rising From The Low-phase:
Sandhya Gurung hails from Burtuk in Gangtok. She was inclined towards sports since the beginning but she had never thought that she would be a boxer until she was introduced to the game by the former Olympian Jas Lal Pradhan. When Pradhan promoted the game in Sikkim, Sandhya decided to venture into it. But life had different plans and even before she started the sport, she met with an accident and remained bed-ridden for close to three years as she was paralyzed. With immense grit and zeal, she overcame her condition, stood on her feet back and got into the sport in 2000. She competed under the 68kg category. She went on to become a national-level boxer winning bronze in the National Championships. In the year 2008, she gave her last game bagging a gold medal when she was offered a job by Sikkim's Sports department. She was given the option to choose between becoming a boxing official or a coach. The sports department asked her to become a coach by pursuing a coach's diploma. Sandhya also wanted to be connected to the game and so, instead of choosing to be an official, she chose to be a coach. She was also encouraged by the then sports minister Prem Singh Golay to become the coach. Even before she acquired her coach's diploma, she was selected as a coach for the national camp. Thus, she has been into coaching since 2010.
Coaching The Shy Girl:
Sandhya says that she has seen Lovlina at the sub-junior camp in 2012 as a shy girl. Sandhya recollects how both of them developed a 'connect'. She tells that Lovlina was a very homely girl who worried equally about her family the way she thought about her game. When Sandhya had to coach Lovlina, she closely looked at how scared the amateur girl was initially. Though Lovlina did well against weaker opponents, when she had to face the real threat, she would panic. That's where Sandhya had to work her way to make her ward confident. In November 2016, when Lovlina, who joined the camp as a junior, became the senior and came to Sandhya requesting for training, Sandhya had no reason to deny. "My message to mentor her was no excuse for anything in training, take me as a friend or parent, and she has been sincere in her game and disciplined in her training. There is never a no from her in training," said Sandhya.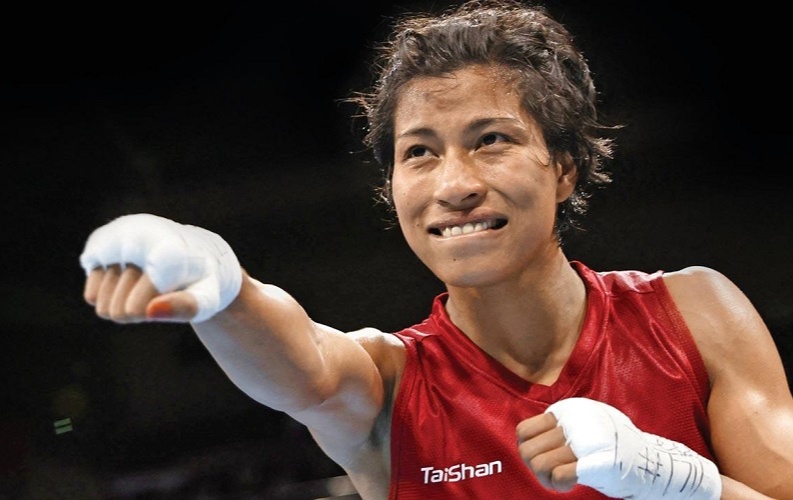 In big tournaments, Lovlina would get shivers running down the spine and Sandhya would constantly remind her that she is the lion. She would constantly render into Lovlina's ears, "Tum sherni nahi ho, tum sher ho. (You aren't a lioness; you are a lion)." Though it is evident how one can get scared while throwing and receiving punches in the ring, Sandhya helped Lovlina deal with fear. "When she used to get cold feet, I used to urge her how she is a Lion, king of the jungle. Even though we are not together today, I have been helping her virtually through video calls and elaborate discussions in the Olympics currently. We try to analyse what the opposition has in his strengths and weaknesses currently", says Gurung talking about how the duo share a special bond even when they are not together.
Sandhya, who juggles between the National camp in Delhi and her family in Sikkim, says that she also trains many people in Sikkim when she goes home. Her intention is to bring more people from Sikkim into the sport, "especially women", she says.
The kites that fly high in the sky have the support of invisible strings attached to them. We wish Sandhya becomes the string to many more high-flying kites like Lovlina.