The everyday long school walks turned her into a Race Walker. The same path has become a livelihood.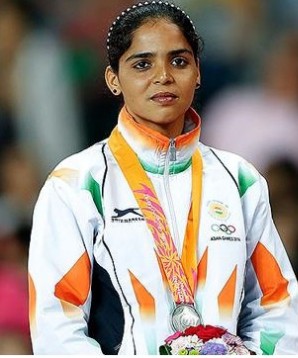 It all was very clear when little Khusbir was accompanied by her parents on their daily walks and then to the parks. She would never get tired of walking.
Walking back and forth to school, walking to the market and anywhere she could as she enjoyed doing it. Soon she started checking about taking part and started training. She learnt the technics and rules through coaches who were available locally.
She took part in various state and national meets and won with ease and creating records. She as other athletes was hungry for more. She grabbed the junior national records in the 5 km and 10 km event. Kaur in 2013 improved her own national record in the Women's 20 km
Aim was to be on the international circuit and that's exactly what happened.
F
irst BIG International Break
Finished second in the Youth Asian Games and third in the Junior Asian Games.
Won the bronze in the 10,000 meters walk race at the 2010 Asian Junior Athletics Championships in Colombo. Ecstatic she was and rightly so. She said "All the hard work, focus, diet and consistency had finally paid off"
This motivated her to go on and get some more wins under her sleeve. She took part in the 13th World Championships in the 20 KM category and finished 39th. Finishing 39th she was happy but needed to carry on and get more training and concentrate on achieving higher goals.
In 2014 she won the third place at Asian Walking Championships in Japan and bettered her own national record.
She continues to work hard and soon we should hear more about her.
Attributes her success to –
She has a whole of praises to her parents, family and the state government who supported. Even the Anglian Medal-Hunt Company came forward to extend their support.