Aiming for the Bulls-eyes, Jharkand's teen grabs the Gold in 2019 Madrid Championships.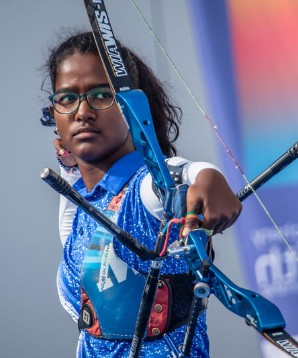 Young At Age, High In Spirits
Imagine the kind of thrill we experience when we grab the treasure hidden in a cave just one moment before the cave goes shut!!! Wah!! That is what has happened exactly in the case of Komalika Bari, a world-class archer. Let's walk into her world of archery to understand more about this.
The Girl Who Gifted The Gold :
Komalika Bari, a seventeen year old from Birsanagar has made it in the World Youth Archery and Cadet Championship 2019 held in Madrid and brought home, Gold. This achievement is special in two ways. One is that it made Komalika the second Indian woman archer to become world champion in the under-18 recurve. The other is that this gold was gained in the last international Championship as the World Archery Federation has imposed a ban on Archery Association of India.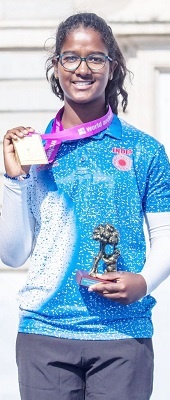 A Humble Learner And A topflight Champion :
Just like every other mother, Komalika's mother also gave her tips to improve her concentration levels in studies.In that process, she suggested Komalika to take up archery. This is how Komalika's life changed altogether.
In a summer archery camp, her talent at archery was recognised by Sushanto Patro who became instrumental in securing her a seat in the Tata Archery Academy. In 2016, when Komalika entered the TAA, she started using the recurve bow and honed her skills under the mentorship of Dharmendra Tiwari, Purnima Mahato, Anil Kumar and BikashUpadhyay. "She is very humble and holds a positive attitude", says Dharmendra.
A Quick But A Step By Step Approach:
At TAA, she let her sweat out for a period of two years and in 2018, she participated in Khelo India where she herself was disappointed with her performance. However, she geared her muscles up and in early 2019, she rose with a gold in the U-17 recurve category at the Khelo India games. In the junior nationals held in February, she won gold. In the senior nationals held in March, she won silver in the team event.
Utilising The Support Effectively:
Komalika was given round the clock support not just by her parents and her early trainer, but also by the coaches and lead archers at TAA. Her parents supported her irrespective of their economic highs and lows. They have even sold a part of their land to fund her equipment and training. She received enormous support from her early tutor Sushanto, who, not just trained but also took care of the girl like a guardian as quoted by the girl's father, Ghanshyam.
"Sushanto Sir was my first coach. Later the coaches at TAA helped me hone my skills. I owe my success to them." ,says Komalika.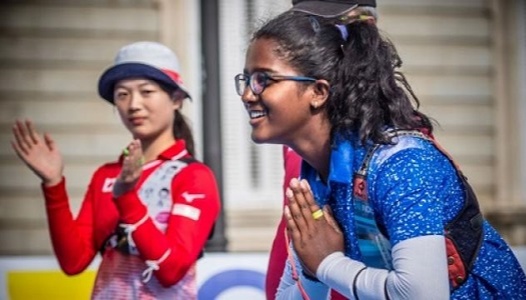 A Long Way To Go.. You Go Girl!
"Though great achievements crowned her, there is still a lot of it that she has to work upon. Her consistent working and tuning of her skills will take her to the Olympics.", Dharmendra feels.
There is always something more and more than just something to learn forever. Growth is a continuous process and doesn't cease. Successful are those who don't consider success as an end point. Let's wish Komalika a vibrant journey in the days to follow.