Inspired by the former Olympian Vijendra Singh, this Boxing champ aspires to follow in his footsteps.
- By:
sukanya
, Published on:
14/06/2018
IST, Last Updated:
14/06/2018
IST
106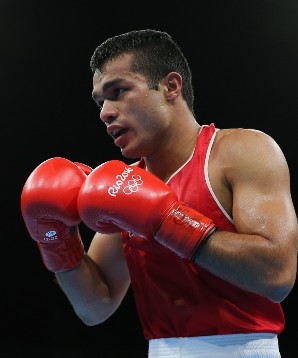 | Name | vikas krishan yadav |
| --- | --- |
| State/Country | Haryana |
| Achievements | Won Gold - Men's 75 Kg Event GC2018 Games. |
| Category | Boxing (Sports) |
| View Updates | Click to View Latest Updates |
Since his spectacular golden victory in the 2010 Asian Games, Vikas Krishan Yadav has proved to everyone that he certainly can throw a punch! Vikas started boxing at the young age of 10 and went on to win gold for his country.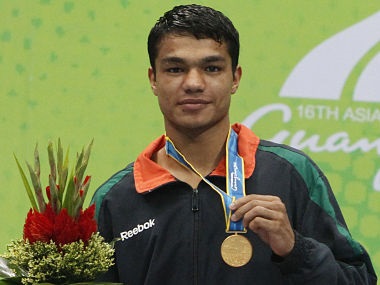 The 26-year-old boxer draws inspiration from champion Vijendra Singh and hopes to establish himself as one of the top-notch players who can one day motivate a younger generation of budding boxers to enter the league.
Born and brought up in Haryana, Yadav practiced his blows in the Bhiwani Boxing Club and then went ahead to receive training in the Army Sports Institute at Pune.
Commit and Conquer
The boxer has got several medals and successes to his name. With the force of these achievements under his belt, it is no wonder he is the man one should look out for.
After experiencing his first international success at the 2010 Asian Games, in the same year, Vikas won gold in the lightweight category at the Summer Youth Olympics and the AIBA Youth World Boxing Championships.
In the 2015 Asian Boxing Championships, he won a silver in the middleweight event.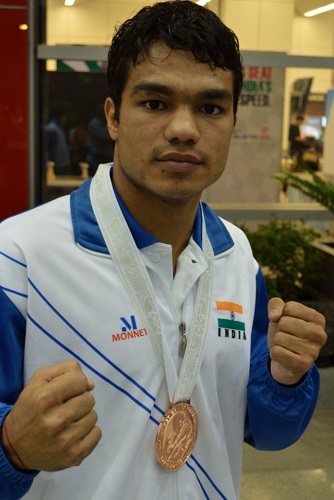 Vikas is a dedicated boxer who commits to his weaknesses, builds them into his strengths and conquers. He competes in the middleweight category and has also been granted with the precious honor of the Arjuna Award in 2012.
Now in 2018, he has brought honor to the country by winning a gold at the Commonwealth Games.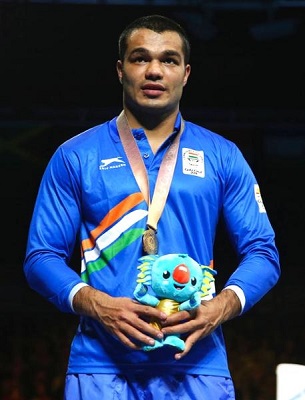 When Life Gets Tough, Put On Boxing Gloves
There are a couple of things that boxing has taught Yadav. One is that the sport isn't about how hard you hit, but how hard you get hit.
Yadav tasted sweet success early in his career when he went ahead to represent India at the 2012 London Olympics. Although he was claimed the ultimate winner of the game, Vikas was eliminated on grounds of having committed foul play.
After this, Yadav took a year off from boxing to focus on his studies and train under the Haryana State Police. He is currently a working member of the Haryana State Electricity Board.
Vikas could not appear for the 2014 Commonwealth Games held at Glasgow because of an injury he sustained.
Yadav again qualified for the 2016 Rio Olympics by bagging a bronze at the Olympic qualifiers but was ultimately defeated in the quarterfinals of the Men's Middleweight 75 kg boxing event.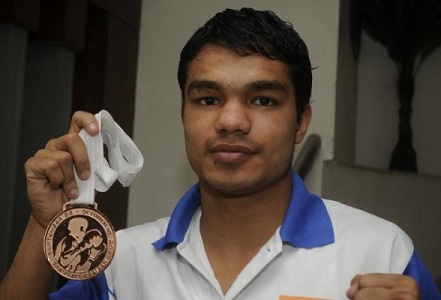 All these failures and knockouts, although disappointed him, did not dishearten him. The man beat all odds and rose to the top. He took part, for the first time, in the 2018 Commonwealth Games held at Gold Coast and won gold for his country!
He ranks No. 4 overall in the middleweight category!
He got hit – several times. But he stood back up and gained a steady footing and now he can proudly say that he has achieved something to be proud of.