India's first Professional Wheelchair Bodybuilder, despite being paralysed due to cancer at 15, never surrendered.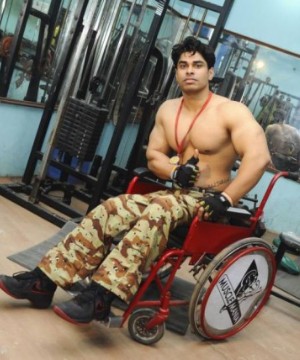 Childhood Fantasy
Even as a child he fantasized being a Bodybuilder. Anand loved taking care of his body, eating well and doing regular exercises. Inspirational stories of bodybuilders made him start training at 13. Long hour rigorous workouts, discipline, eating right, he tasted his first victory in a competition. "Dream Big" was his motto then, and his ultimate goal was to hear the national anthem at the Olympics.
Tragedy Struck
Barely a year into the profession, at 15, he was diagnosed with cancer in his lower spinal chord and he knew that it was the end to all his dreams. To save his life, doctors had no choice but conduct a surgery, where he would be paralyzed from the neck down with a faint mobility in his hands.
Dreams shattered?
NO !!.

It was his belief in

"Christ First"

combined with strong family support, he was able to gain courage and strength to overcome the pain. He says: Everything happens for a purpose and for a good cause and his savior would have something better in store for him. Absolutely Right !!!
Try, Try and Try
In his 20s, feeling weak and feeble with therapies and treatments, he was determined to give it a try at the gym and start training. Unbelievable !!! it was truly a miracle when he was able to train his upper body sitting in a wheelchair. He was ecstatic and this is what that something better in store was and claims that it was his BEST DAY ever and will always remember.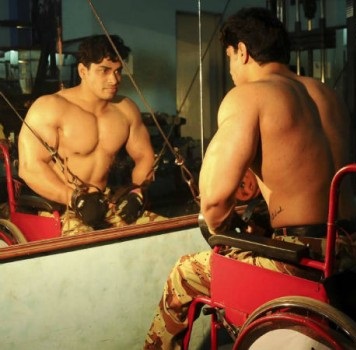 India's First
With absolute passion and incredible determination, Arnold in 2014 became India's First Wheelchair Bodybuilder. By 2017 he had a bag full of medals tallying up to 30 which include 3 Mr. India Titles and 271 others. He has been honoured by the superstar Salman Khan and he has played a lead role in a Telegu Film "Supreme". He was at the India's got Talent show and is also a Brand Ambassador for IMC.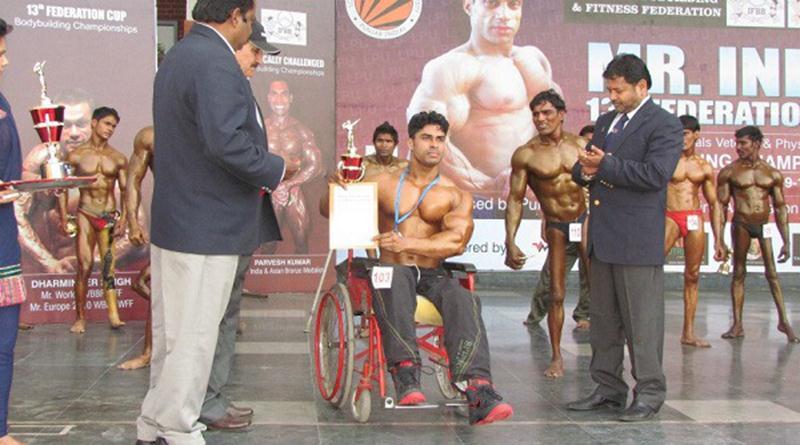 At 30, he has an envious body and continues to train himself and others and inspire thousands.
He concludes by saying: "To Succeed, turn your weakness into your strength" !!
Believe in your God and he will provide.
Follow him on Facebook: https://www.facebook.com/Mrworld-Anand-Arnold-779193585428689/
To know more watch his video.