Mehuli Ghosh: Meet India's Very Own Teen-Shooting Sensation.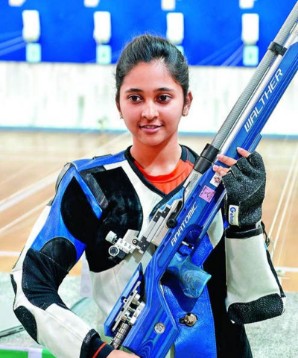 Life was never a cakewalk for Mehuli who developed a fascination towards guns at the very young age of 12. She loved the Hindi soap detective series – CID which is where she found interest in her new hobby. She wanted to turn her passion into her career. This could clearly be seen in the fire that burnt so bright in her eyes – she wanted to be someone, someone who could wield guns with just her backhand. So her father with his temp government job saved up all he had to further the dream of his lovely daughter.
From Bitter Depression to Sweet Victory
At 13, she was enrolled into a rifle club but with it came a disastrous experience. Her amateur status triggered her to accidentally fire a shot that hit an onlooker. She was banned from the club after this. The shame and seriousness of the episode took a massive toll on Mehuli as she slipped into depression.
Her dream to become one of India's best shooters now seemed like an unlikely possibility. Mehuli's parents were very supportive and also tried to bring her out of this dark phase with several counselling sessions.
Mehuli was then later enrolled into Indian Olympian and Arjuna Awardee shooter Joydeep Karmakar's academy where she got back into the game and built herself lovely on the road to victory.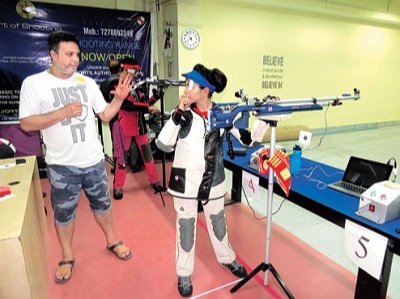 Hard work and Perseverance
She worked hard, day in and out and the wait and effort were all worth it. After having lost her confidence and after indulging in self-doubt, Mehuli came out a successor who turned her misfortunes around.
The now 17-year-old went on to win two gold and seven silver medals at the National Championships in 2016.
In 2017, she dropped jaws by winning 11 medals overall, 8 of which were gold and 3 bronze all at the National Championships. She was termed the best shooter.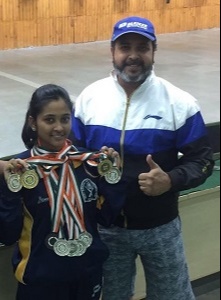 Mehuli tasted her first international success when she won gold in the youth category of the Asian Airgun Championships held in Japan.
In what was her debut at the 2018 Commonwealth Games held at Gold Coast, she bagged a silver in the women's 10m Air Rifle event and made her country proud.
Junior Shooter
Mehuli is one of India's most celebrated shooters. She has represented the country around the world and has also made a name for herself in the sport. What makes this all the better is that she has achieved this at such a young age. With more time, we hope to see her rise up and become one of the best the country has to offer.
Indian women shooters have had quite an impressive run in the Games so far. They all have one thing in common – they never go easy on their dreams.
Mehuli's journey from depression and straight up to the podium is an inspirational one. It teaches one to never allow failure get the better of you and to always try harder each time.