33-year old Indo-German scientist is the cricket team captain of Germany.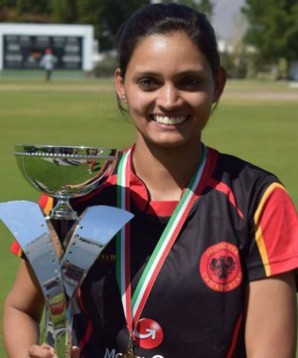 Science and sport are two distinct paths but when the vision is one, they seem to go hand in hand. A cardiovascular scientist held a bat and proved that if the doors are closed, one can build a pathway oneself. This is an amazing cricket journey of a scientist, Anuradha Doddaballapur who is originally from India but is currently staying in Frankfurt, Germany.
Why Is She The Talk Of Today?
She loves science and sport equally. She balances them just the right way - not less, not more. She went on to become the captain of German women's cricket team and also became the first woman bowler to take four wickets in four consecutive balls in an international cricket match on 14th August 2020. Born on 10th September 1986, Anuradha Doddaballapur is a native of Basavanagudi, Bengaluru in the state of Karnataka. She obtained a Bachelor of Engineering degree in Biotechnology from the New Horizon College, Bengaluru. Later, she moved to the UK in 2008 to pursue her Master's in Medical Genetics at the Newcastle University. When she was stuck with what to choose between cricket and higher studies, she chose both. She went on to pursue Ph.D in Cardiovascular Biology at the Goethe University in Frankfurt in 2011. She is now a postdoctoral research scientist at the Max Planck Institute for Heart and Lung Research in Bad Nauheim.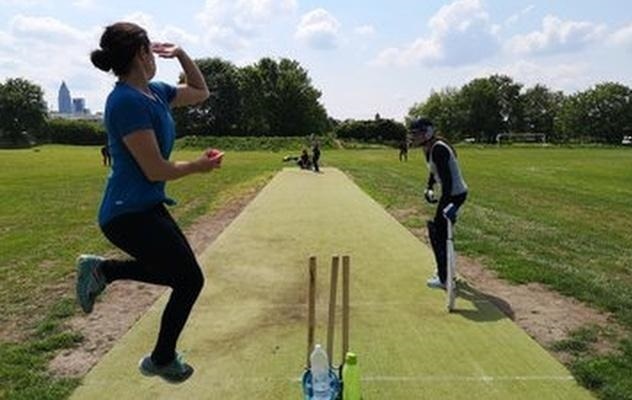 How Did Cricket Enter Into The Life Of This Science Freak?
Just like any other cricket freak, Anuradha, as a child, started playing cricket along with her elder brother. When she was 12 years old, a friend of hers suggested to take cricket seriously and that is when she wanted to take formal training for the same. She thus joined the training group formed by Karnataka women's players association at the age of 12 and the group was led by former India captain Shantha Rangaswamy and batter Kalpana Venkatachar.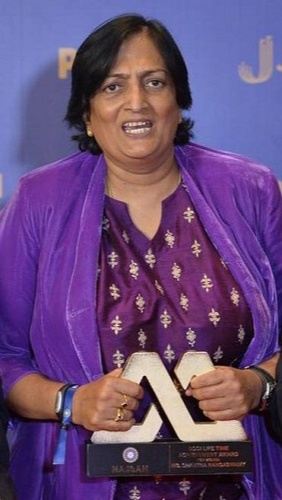 Later, she joined the Karnataka Institute of Cricket where coach Irfan Sait trained her and her name was listed in Karnataka's U16 squad. She also represented Karnataka in U19 level and eventually found place in Karnataka's senior women's team. She played cricket representing her state for 10 years.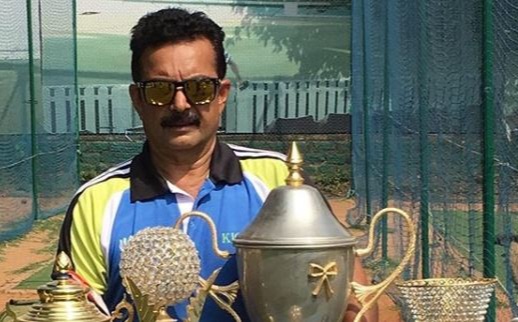 Cricket In A Foreign Land:
When she moved to England to pursue her Master's, cricket followed her. She also started playing cricket for clubs and counties in England. She also played in a few seasons for the Northumberland women's county side, South North Cricket Club and the Newcastle University Team. She landed in Frankfurt, Germany to pursue her PhD and there, to her utter disappointment, was no women's team. But Anuradha didn't shy off from playing in a men's league and joined the Frankfurt Cricket Club's men's cricket team.
"When you play cricket, you don't look at it as women's cricket," she says. She eventually earned coaching badges and founded the Frankfurt Women's Cricket team at FCC in 2015 and has been the coach of the team ever since its inception.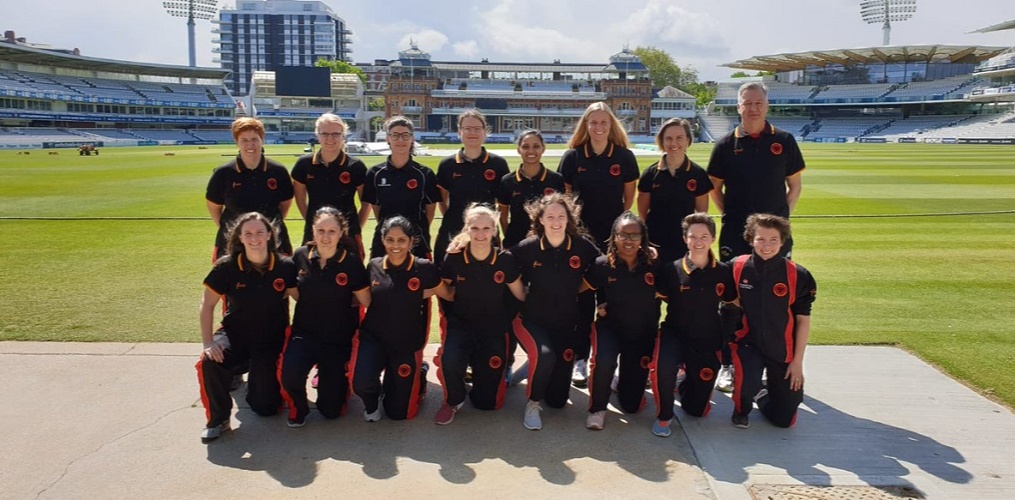 She is an ECB Level 2 qualified coach. She travelled across the city to promote women's cricket at various events and displayed pamphlets in universities. "We're looking to start a women's team. If you don't know the sport, it doesn't matter. Just come, give it a try.", she wrote. She received invitation to join the Germany national team training camp in 2013. She made her debut for Germany at a Women's T20 European tournament hosted in Jersey in August 2013. Later, she performed as a skipper of the national team in 2017. 4 February 2020 is when she made her WT20I debut against Oman in the first match of the bilateral series. On 14 August 2020, in the fourth match of the same series against Austria, she set a world record in WT20I cricket by becoming the first international woman cricketer to take 4 wickets in 4 consecutive balls. She became the second German after Anne Bierwischtook to do the nineteenth overall hat-trick in WT20Is. Anuradha made her career best bowling figures of 5/1 which is also the career best bowling made by a bowler for Germany in WT20I cricket. Praises poured in for Anuradha and her team post their victory. Lots of congratulatory messages poured in like flood waters from her family, friends in India and England.
The Support By ICC:
ICC has done a lot to promote women's cricket. The matches were live-streamed and so alongside watching England v Pakistan series, everyone could watch women's cricket too. "The ICC did a bit of promotion, reaching out to us for photos for social media - which doesn't happen often for Associate teams. The response on social media has been great, and I hope our performance - both individually and as a team - further helps kindle interest in German women.", says Anuradha.
The Girl Who Broke Stereotypes Continued It To Date:
Though she is from Karnataka, Anuradha confesses that she is not a fan of Rahul Dravid. "I am a Sachin (Tendulkar) fan. Sorry to break that bubble. He (Rahul Dravid) is classy and technically very sound. But I guess I was drawn to more hard hitting sort of batting," she smiles. Thus, a girl who took up cricket at a very young age continued to embrace it along with pursuing her higher studies and surprised everyone by laying foundations for a women's cricket team in a foreign land. She says that eventually people shall realise that there are countries who can make and break records.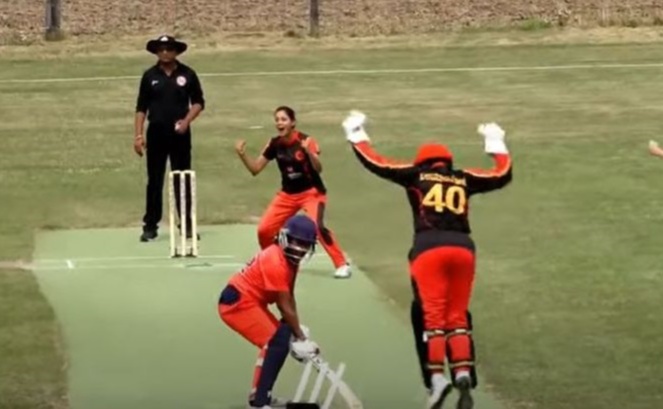 A Never-ending Passion:
Anuradha says that both cricket and science are like her two eyes. She cannot hit on one eye and pamper the other. She says that she continues both cricket and science until she tires out which she says, happens never.
I hope my record five-for and Germany's series win helps put the women's national team on the world map, says Anuradha with pride.
Hats off to the woman who proved that nothing you love needs to be compromised for obtaining another. If you have the endurance, you can own anything you are fond of. We heartily wish this Indo-German scientist to bag more world records with her bat and ball.