Check out the New Zealand Test cricket team that now has a youngster from Anantapur.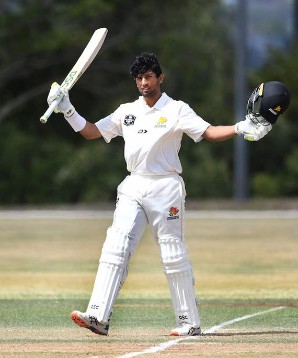 "Vasudhaiva Kutumbakam" - The World is a family. When we hear this, it feels as if honey is running through the nerves of our body. It gives a feeling of oneness and affirms that we all are together in everything. There might be differences in language, culture, habits, and many more but how does it matter when it comes to staying together? Here is the story of a young man who has roots in Anantapur, Andhra Pradesh, and represents the cricket team of New Zealand. He is one of the promising players of New Zealand's cricket team and is now named in the two tests that New Zealand plays in England in June along with the World Test Championship final against India. He is Rachin Ravindra, a 21-year-old talented cricketer.
Cricket - A Passion:
Rachin Ravindra is a 21-year-old young man born to Ravi Krishnamurthy who is a software system architect in Bengaluru and his mother is Deepa Krishnamurthy. His parents were based in India but moved to New Zealand in the late 90s. Thus, Ravindra's education and growing up years were spent in New Zealand. Rachin loved playing cricket from a young age. As his father also had some knowledge of the game, he always helped the boy in coaching and other details. Rachin played the under-19 matches and brought home his triumphs when he was just 16. This New Zealand boy has strong connections with his homeland Anantapur. The father-son duo would visit Anantapur Sports Foundation in Anantapur, Andhra Pradesh, quite often and Rachin also trained at Rural Development Trust, Anantapur. For the past four years, the duo would visit India during winters and it is then that Rachin trained at RDT. He said in an interview that training at RDT helped him grow as a player. "I've trained, played at RDT (Anantapur) every year in the last four years during our winter. The massive Charity that RDT engages has been an eye-opener and has helped me grow as a person as well,'' he said. "Anantapur is a second home to a lot of New Zealand cricketers, including players like Jimmy Neesham. We spent a good four months in Anantapur,'' told Krishnamurthy. Rachin's debut for Wellington province as a cricketer happened when he was 18. So far, he scored three centuries and nine half-centuries at first-class level. He also made a century for New Zealand against the West Indies. While talking about Rachin and his exceptional abilities as a cricketer, Gary Stead, the Black Caps coach said, "Rachin's been earmarked as a star of the future since his under-19 days and we've been really encouraged by the advancement in his game this season with both bat and ball,"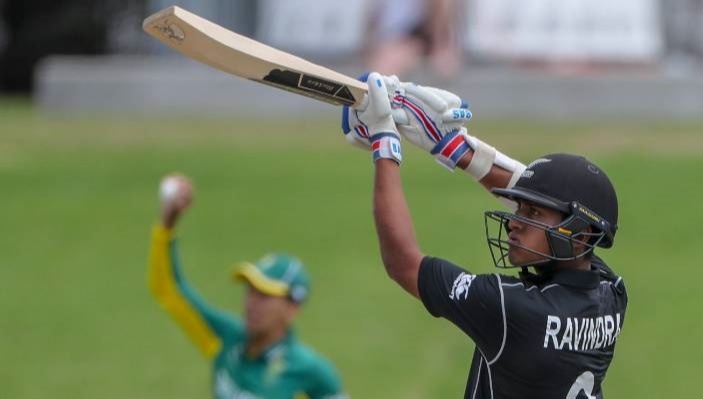 In The Team:
This Indian-origin cricketer with Anantapur roots was selected to the Kiwis Test team that plays in England in June 2021. Recently, the New Zealand selectors included the name of Rachin in the Test Squad. Rachin will be a part of the New Zealand team that plays two Tests in England in June and the World Test Championship final against India. His coach, Khatib Syed Shahabuddin who is also the director of the academy and also the chairman of the Andhra Senior selection committee, with abundant happiness, told a release that Rachin showed a great deal of hunger and passion to excel in the pitch.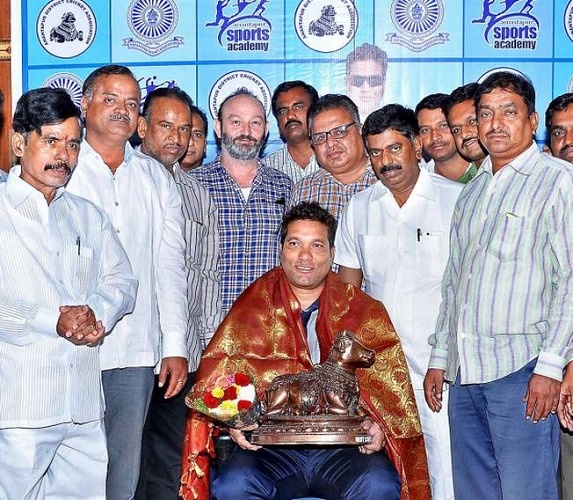 "He was part of the Hutt Hawks contingent that used to train at the Rural Development Trust at Anantapur for the last four years. He is a promising cricketer. As a young cricketer, he showed a lot of promise and hunger to excel as a left-handed bat and left-arm spin. He would bat for long hours,'' Syed said. When asked by a release how Rachin feels about this, he said that it's an honour to represent New Zealand. "Playing against India that consists of world-class players is a very exciting prospect, something any player would look forward to and I'm alike,'' he said from Wellington. He mentioned that playing and being associated with the New Zealand team is always a matter of reverence.
It is surely a matter of pride that a young player who has his roots from one country has gone beyond shores and is representing the team of another country - comes back to play against the home team, but all that in no rivalry. How inclusive is everything in nature! It's only that humans shouldn't misinterpret things and pull the negative strings in anything.