Four Indian young chess prodigies who won medals in the world championships.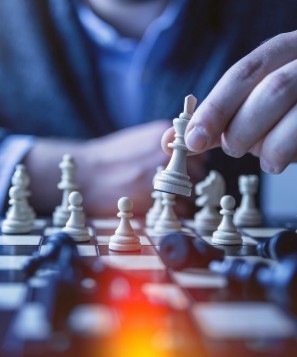 There's big news for all the chess lovers especially proud news for Indians. Everyone who follows chess knows about the recent FIDE Online World Cadets and Youth Rapid Chess Championships. One girl and two boys brought gold medals to the country while another young lad brought home, Bronze.
Woman International Master:
India's pride, the Woman International Master, Rakshitta Ravi, daughter of promising chess players, WIM Sai Meera Ravi and IM T S Ravi, is a class X student who is preparing to give her board exams this year. Owing to her exams, she didn't resolve to participate in the championship but entered into it only in the last moment. She spent her time completely immersed in studies since March and it is only five days before the world cadet tournament that she started practising. This chess genius bounced back after losing a game and grabbed the winning position against China's Song Yuxin in the girls under-16 bagging Gold.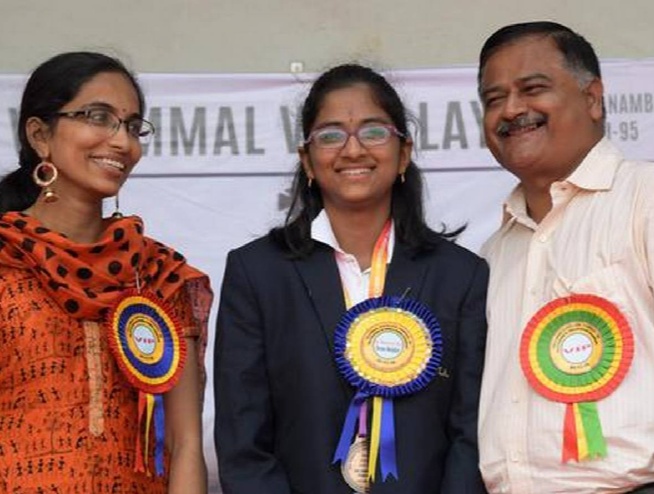 The GM Who Defeated His Coach:
Nihal Sarin who was born on 13 July 2004 is an Indian chess prodigy who achieved the title of Grandmaster at the age of 14. He is also the third-youngest player in history to cross the Elo rating mark of 2600.
Born in Thrissur, Kerala to Sarin Abdulsalam, a dermatologist and Shijin Ammanam Veetil Ummar, a psychiatrist, Nihal started learning chess at the age of six. He was formally taught chess by Mathew P. Joseph Pottoore, whom Nihal defeated in no time when the parents had to look for a new coach. Such incredible chess genius became the world under-10 champion in Durban, South Africa in 2014. He beat the Armenian GM Shant Sargyan 1.5-0.5 in the Open under-18 section final in the recent FIDE Online World Cadets and Youth Rapid Chess Championships and brought Gold.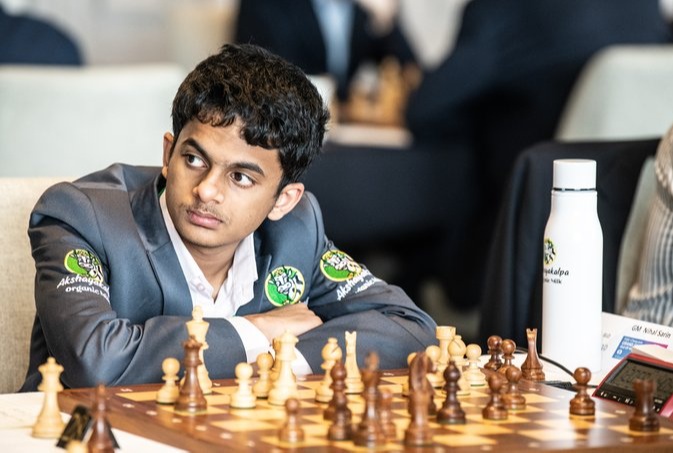 Second Youngest Grandmaster:
GM D Gukesh (U14), a Chennai-based Telugu boy, born in 2006 to Rajinikanth, an ENT and Padma, a microbiologist started learning chess at the age of 7. Gukesh who goes to Velammal Vidyalaya, Mel Ayanambakkam, Chennai, is the second-youngest person in history to qualify for the title of Grandmaster, which FIDE awarded him in March 2019. In the recent FIDE Online World Cadets and Youth Rapid Chess Championships, Gukesh beat Volodar Murzin 2-1 in the final of the under-14 category and bagged Gold.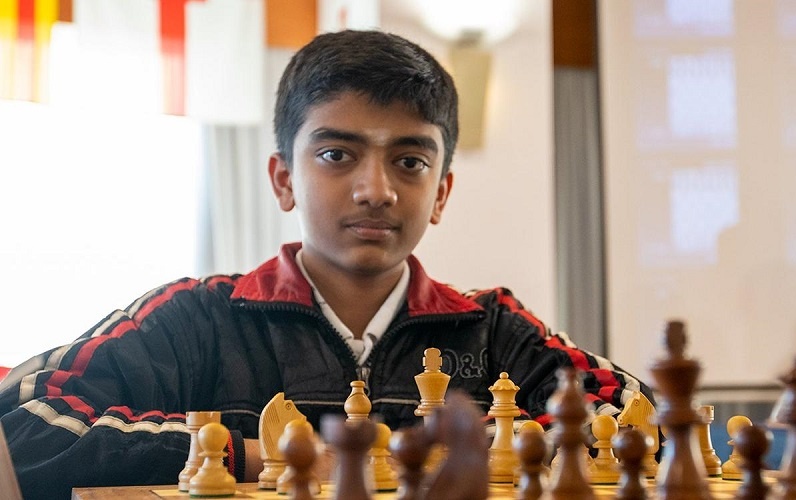 Assam's Chess Icon:
Assam's Mrinmoy Rajkhowa who is undergoing training under FIDE Instructors Nandan Buragohain and Biswajit Bharadwaj at Assam Chess Club for the last three years is a class III student of Sudershan Public School, Guwahati. He was selected in the Indian team after he secured 3rd position in the National Under 7 Chess Championship 2017 and represented India in the FIDE Asian Cadet Chess Championship, 2018 in the Under 08- Boys Category, held at Thailand in 2018. He bagged the Bronze in the U10 open category at FIDE Online World Cadets and Youth Rapid Chess Championships that concluded on Tuesday.
Say hurrah to the young chess prodigies who made it big for the nation and for themselves in the end of 2020. We wish these grandmasters win more world championships in the years to come.