Haryana lad goes down in history as the youngest Indian to win gold at the Commonwealth Games.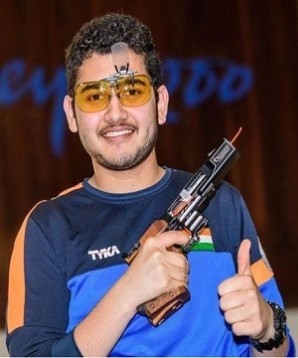 At the age of 15, when many are worried sick about doing well in their board exams, unsure of what lies ahead of them, Anish Bhanwala has greater concerns and responsibilities – like how to shoot gold for his country!
When many youngsters are just starting out at such an age, Anish has already achieved the unthinkable. After the now concluded Commonwealth Games, Anish has earned himself the title of the youngest Indian to ever win gold at the Games. He participated in the men's 25m rapid fire pistol event at the Belmont Shooting Centre and shot down a winning score of 30 inclusive of four series of 5 each. He walked out with his head held high and a shimmering gold medal around his neck!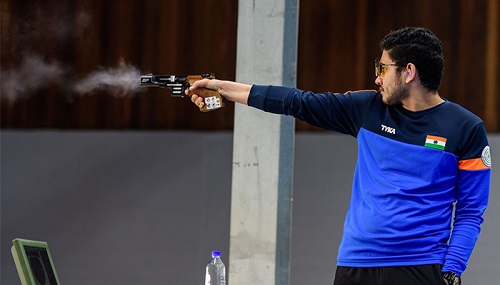 Who is Anish Bhanwala?
Born and raised in Sonipat, Haryana, Anish narrowed down his interest in shooting while competing in modern pentathlon events. He competed in the U12 pentathlon championships in 2013 and the Asian pentathlon championships in 2015.
Pentathlon involves a series of sporting events such as shooting, swimming, fencing, equestrianism, and cross country running. From among all these, shooting caught Anish's fancy and he decided to better his skills and master the art of the pistol.

A Juggle between Studies and Sports
Such was his love and passion for the sport, Anish didn't think twice before skipping his board exams to attend the CWG. Yes, he got permission to write them later but nevertheless, it remains a struggle to choose between education and passion.
Away from all the fame and fortune, Anish is a normal teenager who gets the heebie-jeebies just thinking about entering the examination hall. With hours of shooting practice laid out on a hectic and tough schedule, the boy finds little time to focus on algebra and trigonometry.
However, now that he has brought home a gold medal, he now plans to shift his focus entirely onto his studies.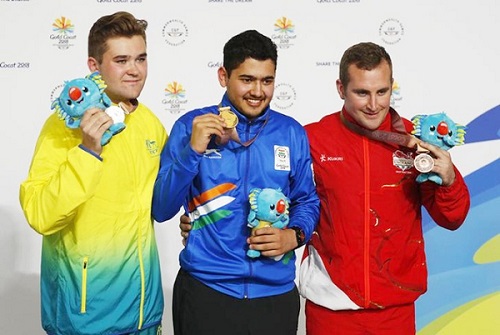 Accomplishments
Coached and trained under the leadership of former multiple CWG gold medallist, the legendary Jaspal Rana, Anish has seen a rapid and steady rise in the shooting field. Anish is the proud holder of a junior world record. In 2017, he won 2 golds, 2 silvers, and a bronze at the ISSF Junior World Championships. He's also competed and won medals at the ISSF Junior World Cup Series.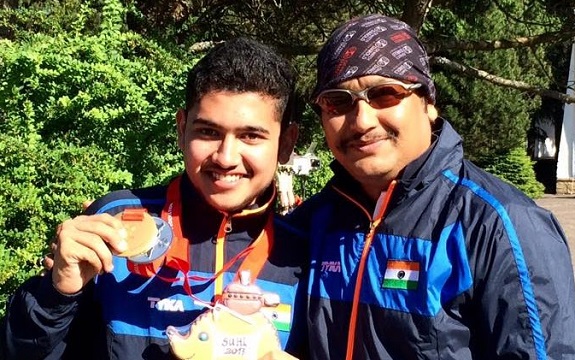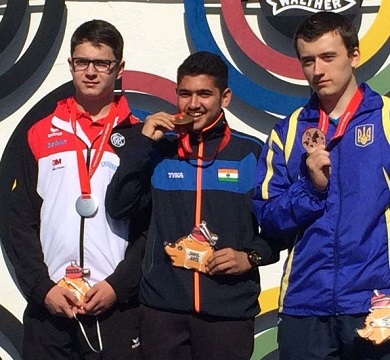 Emerging Talent
There is no doubt that one can expect great wonders from Anish. At such a young age, he has already achieved a remarkable name for himself. There will be many more victories to come and Anish has a rich and promising career ahead of him. He is the new emerging player of the century and his love for the game will take him places.