19 YO Backstroke swimmer hopes to make a mark at the upcoming Olympics.
Srihari Nataraj is an International Swimmer, India's Fastest Backstroker who hails from Bangalore.
This talented young man is only 19 years old, but his age doesn't interrupt his achievements!
He is an amazingly skilled Swimmer, who is got many-many laurels to his Country.
The inspiration of the Greatest Young Swimmer of India...
Srihari's Greatest influence and Inspiration is Swimmer Michael PHELPS from the USA. Michael Phelps's Coach would tell that he never got tired! , Srihari wants to sincerely follow his footsteps and show the same endurance as Michael Phelps. Srihari is being mentored and coached by Mr A.C. JAYARAJAN.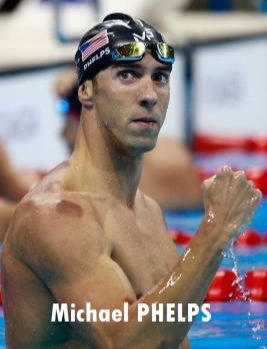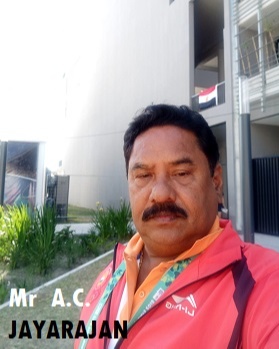 The Astonishing Swimming Journey of this Champion!!!
In 2019, he represented India at the 2019 World Aquatics Championships in Gwangju, South Korea.
In 2018, he represented India at the 2018 Commonwealth Games held in Gold Coast, Australia. A few months later, he competed at the 2018 Asian Games held in Jakarta, Indonesia. In the same year, he also competed in the boys' 50-meter backstroke, boys' 100-meter backstroke, and boys' 200-meter backstroke events at the 2018 Summer Youth Olympics held in Buenos Aires, Argentina. In 2017, he competed in short-course swimming at the 2017 Asian Indoor and Martial Arts Games held in Ashgabat, Turkmenistan.
Creating A National Record By Breaking his own Record!
Srihari Nataraj Created a National Record by finishing with the record timing of 25.58 seconds in the 50-meter Backstroke and Bagged the Gold.
In the 100m freestyle event, the 18-year-old Srihari (50.59) turned his silver from last year into gold by pipping AS Anand (51.49) of SSCB. He won this 100m before he created his national record.
He is made it as a habit of creating as many records as he can in every competition he competes and he has accomplished it too.
Barriers In the Life of This Best Back Stroker...
Like every other Achiever, this best backstroker of India has had his share of hurdles to jump.
His family has been funding all his nation record-breaking participation all around the world.
Nataraj Venkataraman, Srihari's Father was not very keen on sending him for the senior World Championships in South Korea. Because he was not happy when he heard how much he had to spend for the World Championship event. He was unhappy that he has to go to world championships only by spending money and there was no value for his achievements. Later Srihari's uncle who is a former international Swimmer Sivaranjini's Father convinced him and changed his mind to fund the trip to South Korea.
His Family has spent over 8 lakhs for two World Championships, the senior worlds in Gwangju, and the junior in Budapest within a month's time span. They spend around INR 70,000-80,000 every month for his swimming and have spent nearly 30 lakhs for his sport over the last few years. He got government support of ₹50,000, and all his other expenses were covered under the TOP (Target Olympic Podium) Scheme for eight months till the Asian Games last year, but this year they have been getting only ₹10,000 for about eight months under the Khelo India scheme. His father is retiring this year and then the family cannot pay this kind of lumpsum amount, these are the hurdles of this Most talented young man.
Pandemic is been troubling this sportsman!
Srihari Nataraj being the man he is, currently aiming to qualify and take part in the next year's Olympics in Tokyo. As the current Covid-19 situation prevails he was forced to stay away from the pool. This is the first time in a decade he is been forced to take a break. His schedule is usually very packed with events and meets. But due to this pandemic, he is not able to travel across oceans. As of now, he has achieved B cut qualifications for the Olympics, but he is still not able to practice in the SPM swimming Pool in Delhi, As the Delhi government has not issued the NOC for the swimming pool. Hopefully, he gets to practice soon for the Olympics and bags the laurels for the Country...