Meet the woman from the khate-peete khandan who made it to the World Bodybuilding Championship.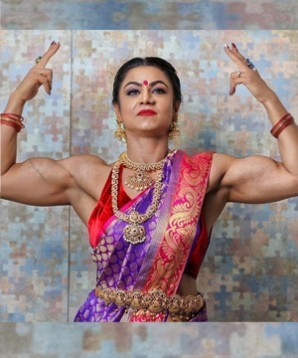 Going into a family way can't be an end to everything in life. Getting married and having kids is never a barrier if you have zest and verve. Also, falling prey to serious illness or being mocked by people don't stand as excuses when you are perseverant and zealous to achieve bigger things in life. Come rain or sunshine, if your willpower is stronger than the hurdles you encounter, then life is yours and the universe bends before you. It's just one life and you must do something for yourself to fulfil its purpose instead of just diving in the routines of life. This is what Kiran Dembla, a fitness enthusiast has done and read her story to know more about what all she has accomplished. I'm sure, once you read her story; you will definitely set your feet to do something worthy with no consideration to the stumbling blocks in your way.
When Things Go Wrong, We Find The Right Path:
A Sindhi girl, Kiran Dembla with two kids who belonged to a "eat tummy full and enjoy life to the fullest" khandaan suddenly lost her consciousness and went speechless one day. After a series of tests, she was diagnosed with clots in her brain. This happened after she gave birth to her second child. A life that seemed normal until then poked her with excruciating pain. The medicines and the treatment made her lethargic and she often felt nauseated. Basically a chubby woman, and with medicines in routine, Kiran put on an additional weight of 25kgs.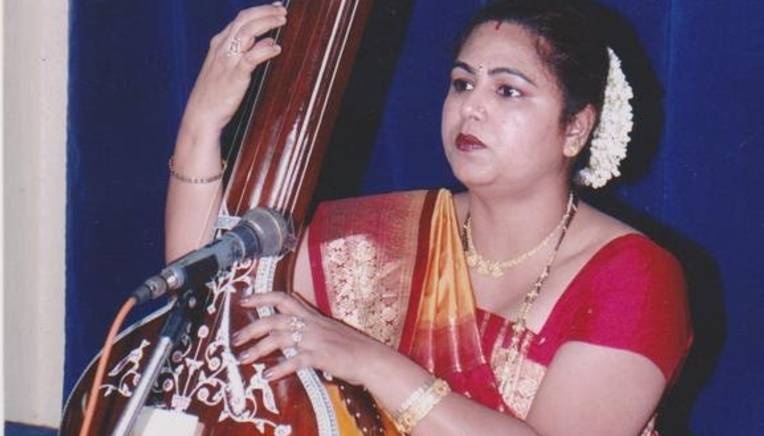 She looked into the mirror and wondered what she has been doing all these years that changed her body completely into something demotivating and de-energising. She decided to do something about it. She wanted to correct all the junk she fed her body for over a decade. Initially, when she started to recover from her illness in 2007, she took to swimming as she thought it would be the best way to control her weight. But it didn't work. Later, she took to Yoga but later switched to gymming. She hit the gym and every morning at 5 am, she sets to shed sweat there and within 6-7 months, she managed to lose 24kgs. She felt feather-like, active and energetic. She then pursued a course in the gym training and in 2008, turned into a gym coach incubating her own gym in Begumpet.
Having A Fit Body Isn't Just Enough:
"Building a fit body isn't just enough", Kiran thought and she decided to get a six-pack body in 2012. She stuck to a strict regime and what can go in vain before strong determination? Within eight months, Kiran moulded her sleek body into a mass of six-pack.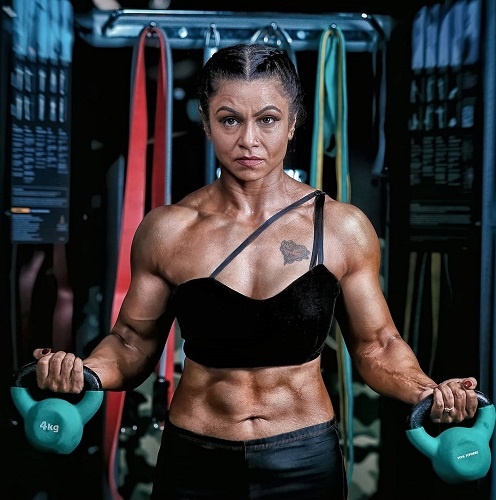 Going Against All Odds To Kiss The Apex:
In 2013, Kiran wanted to participate in the World Bodybuilding Championship in Budapest. Here is where thorns in the cake poked her neck. The competition required Kiran to wear a Bikini. She checked the same with her husband who expressed his reluctance. But Kiran turned more resilient and stubborn and decided to participate in the competition. The next roadblock came in the form of diet. Just a fortnight before the event, three deaths happened in her family. Not only did these incidents affect her mental health but also stood as a hindrance to her diet. Her family didn't approve of her eating meat after the funeral. But for a bodybuilding competition, a protein-rich diet that includes non-vegetarian food is a must. Thus, she used to sit outside and eat meat, her husband supporting her this time. Crossing all the stumbling blocks, she managed to enter the competition, stood sixth and won the title for the most beautiful body.
Body shaming And Bullying - Walking A Rough Road:
No one is an exemption to bullying tongues. Cursing eyes and taunting tongues are more than kind hearts and helping hands. Many people commented on Kiran's biceps and said that she doesn't look like a lady. Comments on her dress showcase what kind of an image we attribute to a sport like bodybuilding. With this, Kiran has never taken part in bodybuilding championships in India. Because in India bodybuilding is not seen as a sport. Women must have to wear a bikini in bodybuilding championships. But when a woman wears a bikini, people's attention lies not on the competition but somewhere else where you and I can very well imagine. Outside India, Kiran says, people enjoy bodybuilding as a sport and there, the bikini is not an issue. Insensitive trolling took a toll on Kiran's mental health. The words, "You look like a man" kept ringing in her ears for quite a long time and hampered her mental stability. Eventually, she has learnt dealing with them. Though there was huge trolling, she didn't let the negativity hinder her performance and she became the only woman for having secured a direct entry into the World Bodybuilding Championship in 2013. Whenever she felt low, she consistently reminded herself of her goals.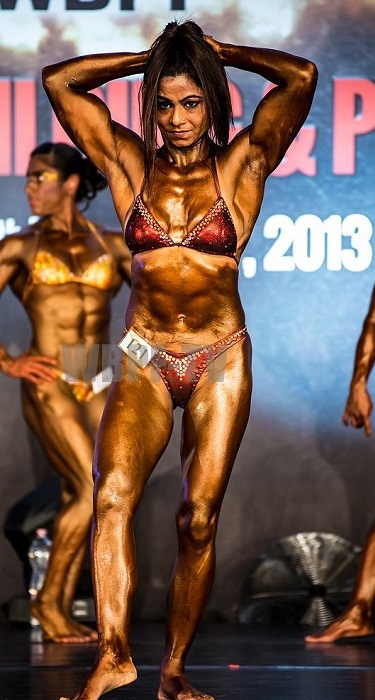 "Feminity is being a woman and that's the end of it. If being curvy and feeling strong from inside is considered manly, and then I take pleasure in it," Kiran says.
An Obese Housewife Who Turned Into A Celebrity Fitness Trainer:
As one woman in thousands with a six-pack, Kiran who represented India in the World Bodybuilding Championship in Budapest is now a celebrity fitness trainer. She trained and helped in the fitness of Uppasana Kamineni in view of her wedding with actor Ramcharan. She later trained Tamannah Bhatia and Anushka Shetty for the movies Mirchi and Baahubali. Her other trainees include Rajamouli and Prakash Raj. She also helps those celebrities who look for instant transformations to fit their roles in movies.
Trying To Live Life to The Fullest:
Who knows if there's another life? Even if there is any, how does it matter when we sit and sloth in the present life? To make the best of every day in life is what Kiran feels is important. She did her post-graduation in music, her passion and gave her first show in Hyderabad. She is also a super cool Disco Jockey and is known by the name, DJ Belle. She is also an enthusiastic mountaineer who trekked the Mount Everest base camp thrice. Recently, she enrolled herself in a Photography course. Let the list be overflown, she doesn't give up her fitness regime.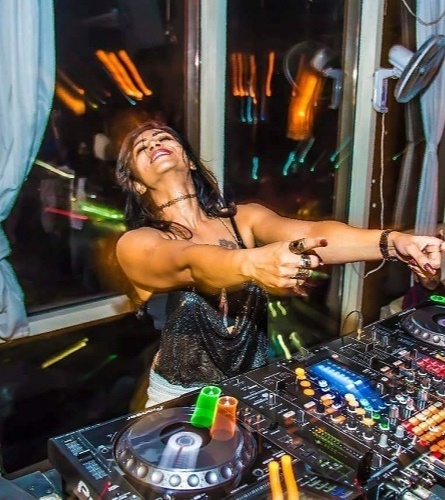 "I take my passion seriously and I want to do everything I can. I don't want any regrets in the future," she smiles off.
A Perennial River:
Body shaming, bullying, opposition from family and public trolls, nothing could stop this 45-year-old epitome of determination from doing what she aimed for. She has been inspiring women around her through her social media accounts.
"If I can do it in my late 40s, anyone can", says Kiran.
She is like any other woman who does household chores and takes care of her family. However, she makes sure that she manages to take out time for herself and makes fitness her first priority.
"Love yourself first, make fitness your first priority, and you will see the wonders", she advises every woman.

Like and Subscribe Kirandembla