Kashmiri dentist entrepreneur gets popular on the fashion shelves. Peach wood natural products.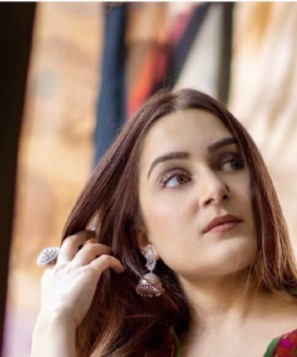 Fashion has always been an integral part of our lives. Be it any profession we take up, be it any educational qualification we possess, fashion doesn't go excluded from our everyday lives. We often love to explore various styles, trends and new waves of fashion. While the majority of people own fashion and trends for themselves to keep with the contemporary styles, a few of them take steps further to innovate, design and create new pieces of fashion and gifts for fashion lovers. On the other hand, we also find another set of people who think about reviving lost traditions in weaving and forgotten conventional styles that reflect the rich heritage of their respective regions. Sustainable fashion also has become one of the vital picks of people in the fashion industry. Here in this article, we bring before you, Malika Seerat, a dentist and an entrepreneur who juggles between her passionate profession and the entrepreneurship that was born out of love for fashion. Let's get into knowing about this 26-year-old from Srinagar and I'm sure you will fall in love with the way she manages her versatility.
A Passionate Doctor:
Malika Seerat is 26 years old and hails from Srinagar. She finished her high school education at Presentation Convent School. Ever since childhood, Malika aspired to become a dentist. However, she suffered a medical condition that gave her trouble in reading. We pretty well know what amount of reading it takes to become a doctor. In such a scenario, Malika's parents became her pillars of support. Her mother read it aloud for her and Malika in turn memorized the concepts. Eventually, Malika's condition has improved and she started to read by herself. Her determination to become a doctor also grew along with her age. She went on to pursue BDS from Indraprastha Dental College and Hospital, Delhi. Speaking about how supportive her family has been Malika said, "During this entire journey, my family has been very supportive in all my endeavours. They have always encouraged me to pursue my passion and take responsibility for my pursuits".
The Doctor's Love For Fashion:
Besides her passion to study medicine and become a doctor, Malika has a deep-rooted love for fashion. She has never thought of pursuing fashion as a profession but deep inside her, she knew she is going to take it to much bigger heights. It gave her all the pleasure and happiness. While in college, she would coordinate, organize and participate in fashion shows. Interestingly, she would win all the shows she participated in. This talented woman also got an opportunity to shoot with Daboo Ratnani in 2016. She said, "I was also approached with offers for Bollywood movies but had to let them know go since I didn't want to compromise on my degree". However, Malika kept doing non-paid shoots for friends and family.
Exploring The Beauty Industry:
Malika also loved the traditional Kashmiri beauty formulas. She observed the traditional skincare secrets of Kashmiri beauty and has enrolled in some courses to know more about them. After gaining an understanding of the same, she ventured into creating her own brand and produce natural and sustainable beauty products. She started The Peach Woods, a skin, bath, body, and aromatherapy brand. Through this, she ensures that she sources ingredients from nature to develop products suitable for all skin types. Affordability was another factor that she laid focus on. "I've always wanted a brand that sources its ingredients from nature and is also affordable, which was very difficult to find especially in Kashmir, so I decided to come up with it on my own", she said. It's an online store and has received immense positive responses within a short period of time. Talking about her brand, Malika mentioned that she wants to produce and sell such products that are difficult to find in Kashmir. "My focus is on providing people with the best formulas and a good value for their money. I have been adding new products also and aim to introduce those that are otherwise very difficult to find in Kashmir", she said.
The Bigger Scope:
According to Malika, Kashmiri fashion is more than clothing or jewellery. What has been passed to the present generation, she says, should be preserved, enhanced, and taken forward so that it becomes accessible to the generations to follow. Youth has immense potential to take this forward, she opines.
"We have super skilled artisans and our place itself is full of art, so come what may, this deep connection with our traditional roots can never be lost", she says. She further adds saying, "The recent years have been tough, and there are multiple challenges, but despite this, we have seen both men and women taking up every opportunity that they can find and doing full justice to it". She advises young people to come forward crossing all the hurdles, to present the future generations the legacy of Kashmiri fashion.
"It delights me to see budding designers using old techniques and amalgamating them with modern forms. I believe that there is a lot of scope for growth in this field and anyone who believes has the potential and passion for it, should not shy away, but give it their best", she concludes.
From overcoming the reading troubles to becoming a dentist without foregoing the love for fashion and beauty, this young lady has proved that nothing is impossible when you have that fire burning inside you. Kudos to you Ms Versatile. May your venture grow leaps and bounds introducing Kashmiri fashion to the last person in every corner of the globe.
(With excerpts taken from Gyawun).

CheckOut Her Collections