Sprouting City Golfer desires for the Top position in the world.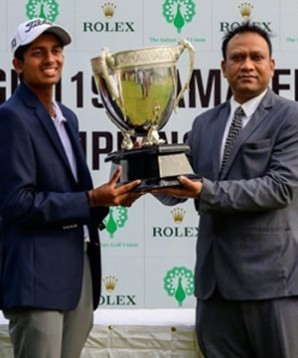 "Golf is regarded as a wealthy man's game, that's a misconception. It's just as pricey as sports stars desire."
With the brandishing sports business quickly filling in the nation, Golf can make a more promising time in the coming days. Many younger folks practice sports at a tender age by imitating what they see. Talking about a 17-year old Mysore based rising golf superstar, Aryan Roopa Anand, who became one of the nation's gifted young golf players, and had begun playing Golf after watching his dad play the game. He tried his luck at tennis; however, Golf was where his passion went. Aryan has risen as the national men's champ, also secured a gold award in the three-day Junior Golf Tournament, in Singapore. Golf is all for Aryan, and he enjoys the moments since he approached golfing solemnly out of his enthusiasm for the sport. Over the last seven years, he has won 112 competitions. He was only 12 when he settled on the golf decision.
Aryan Roopa Anand was born on 21 December, 2001in Mysore. His Dad, Mr Anand Kumar, is a telecom specialist, while his mom, Roopa, is a housewife. He managed to beat Singapore's Sean Lee and Poon Jia Hao from Malaysia and eventually grew famous as a budding golfer at the TSG training institute in Bangalore. Aryan's 3 days tally of 222 (74, 70, 78) matched twice good shots like that of the competing opponent but seven in front of Malaysia's Poon. Aryan was the reigning champion, the second-day net champ, and group victor. Combining performance across thirty players attempted their chance under Aryan's winning sector. Aryan had an aggregate of eight birdies in his three rounds.
Golf Passion since 8….
After a goodbye to tennis, he inclined towards golfing. He used to follow his dad playing sports and watch a ton of golf on the TV as well. In the long run, he began loving it. He continued playing golf. However, he was unaware of his plans. At the point when his dad migrated to Bengaluru, he was introduced to a golf trainer, Mr Tarun Sardesai, and understood Aryan's actual potential. Aryan began playing Golf at JWGC, Mysore and won the primary junior competition which was a kickstart for him to begin examining golf all the more truly.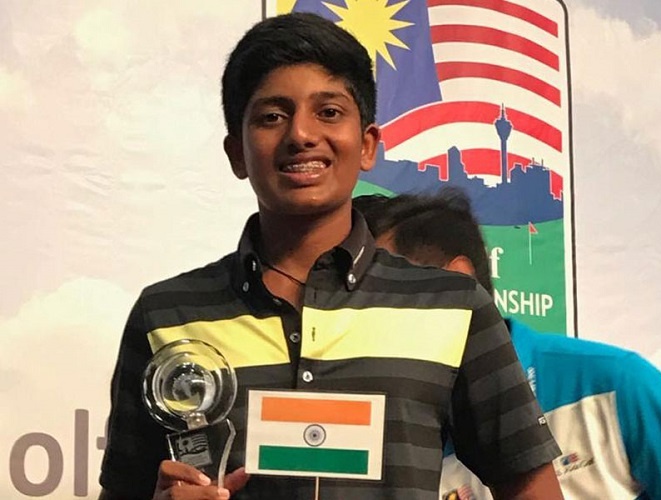 An

Eagle-eyed mentor…..
Subsequently, shifting from Mysore to Bangalore, he began playing at KGA, Bangalore. He eventually won plenty of the Southern Sector Junior Golf matches. Aryan Sardesai sometimes used to observe him practising at KGA and realized that he wanted better preparation and supervision. Since then Aryan began to take training under Tarun's mentorship.
Responding to Aryan's accomplishment on Instagram, mentor Tarun Sardesai stated, "The group has buckled down with Aryan in recent years when the best position has escaped him commonly on the National Junior Circuit. Extraordinary for his first success to be a global one."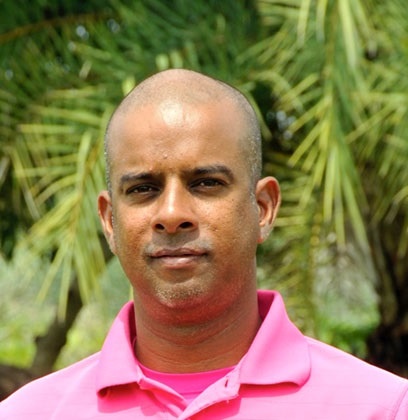 Ignition of inspiration……
Aryan Roopa Anand was destined to be a golf player and without a pivot of uncertainty, Tiger Woods remains his deity. Tiger Woods has consistently been his motivation.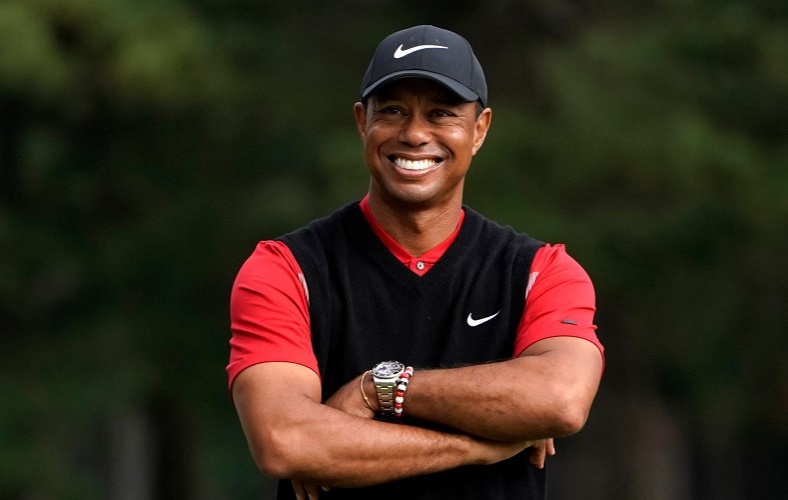 It was a dreamlike a second time to watch somebody he worships. It's been a magical experience to witness the one he idolizes. It was a unique moment for Aryan to watch his first significant win.
Aryan, who scored No. 2 at the Indian Golf Union (IGU) ranking list in 2018, moved to Pune for the season-opening Maharashtra Junior Boys Open at the Poona Club Golf Course. Even though he is centred on his game, Woods' accomplishment has surprised everything and no discussion at the golf course will continue until Tiger is addressed.
At the age of 12, Aryan agreed he hoped to create a profession out of golf. There was no specific moment in his life where he understood that he cherished the game. He cherished it from the time he got it.
He spent long hours at the Bengaluru Golf Academy to achieve success.
Aryan is always so rooted in his passion for Golf that he has decided to opt for NIOS, an open school. He said there's a new route that he and his mentor are focusing on together, and regardless of what he did, his considerations consistently wave back to Golf.
Masterstrokes on eighteenth birthday celebration….
Aryan achieved the first-ever international tournament award in Singapore with a score of 222. He offered a birthday present to himself by winning the championship of the very first Indian to win this Singapore Junior Championship in 2019. Aryan was additionally the Gross Winner for the scored day. Aryan likewise helped group India win the team event.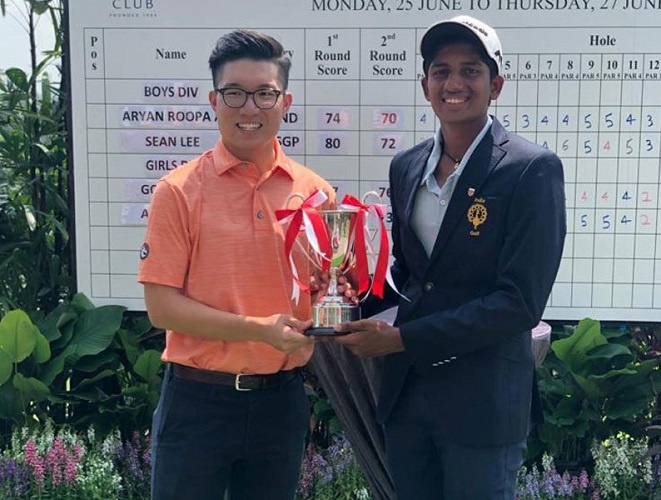 Action replay….
Aryan earns the All India Amateur Golf Championship and win both the stroke-play and the match-play designs in 2019.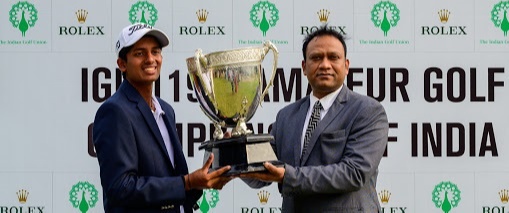 He wrapped the second sprinter up in the All India junior young men and young ladies, Jaypee greens and in Northern India Juniors Golf Championship held in Panchkula, Chandigarh in 2018. Aryan likewise wins his first Amateur Golf Tournament held in Kalhaar Blues and Greens, Ahmedabad. Aryan ranked 4th in southern India at Clover Greens Golf, Bangalore, with a scoring system of 278 (64, 73, 70 & 71). He graded # 4 at the National Feeder Trip conducted in Mysore in 2015.
A Quick rapid round….
He enjoys playing Golf since it's a unique sport that doesn't include any legislative issues. So it got his eyes.
His wellness secretes…...
At the TSG institute, his health and nourishment are entirely dealt with. With the most elite specialists, he wound up destined for success. Aryan's interests…playing cricket, tuning in to music, and watching some persuasive recordings or golf recordings on YouTube.
Heading towards fitness and plans…….
As of now, the Indian Golf Union dropped all competitions for the year during the Covid-19 pandemic and would not commence it until the earliest March next year. The Professional Golf Tour of India (PGTI), which dropped all occasions postpone the episode in mid-March, is uncertain about resumption. Despite these actions, Aryan is hoping to use an opportunity to deal with his wellness.
He played his last Tournament in June at Hyderabad. His upcoming match, nevertheless, is on the prestigious golf shirt, the Albatross golf game. He kept on rehearsing and putting effort to jump on the PGA tour someday and become the world's leading golf player are some of his dream desires.

Know More About Aryan Roopa Anand

Follow Aryan Roopa Anand For More Updates