Female Indian Wrestler wrestles out GOLD at the Commonwealth Games.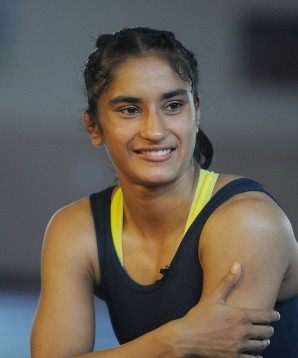 If you haven't yet heard of the famous Phogat Sisters, then you have certainly been living under a rock. Vinesh Phogat comes from within one of India's most celebrated wrestling family – The Phogats – six sisters: Geeta, Babita, Priyanka, Ritu, Vinesh, and Sangita, from Haryana, all of whom are champion wrestlers.
It might also delight you to know that the famous Bollywood Blockbuster Dangal by Aamir Khan was loosely based on this family.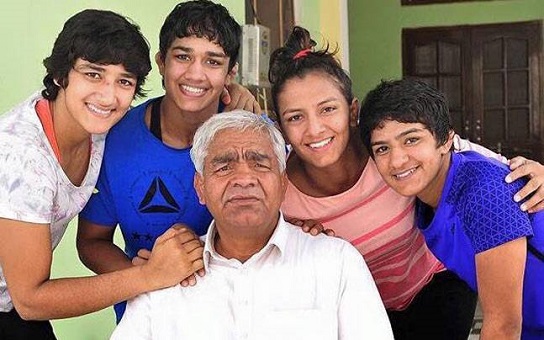 Vinesh Phogat, 23, is the cousin of the infamous sister-duo Geeta Phogat and Babita Kumari, both of whom are International wrestlers and Commonwealth Games medalists. When her cousins gained recognition throughout the country, it inspired Vinesh to follow in their footsteps.

Wrestler by Choice
Vinesh trained under the leadership of her uncle Mahavir Singh Phogat who is a former wrestler turned coach. When she took to wrestling, the Phogat family came under major societal criticism. But such factors never dulled Vinesh's enthusiasm and love for the sport.
She is now an upcoming female wrestler with many victories to side her capabilities and she represents India around the world.

Career and Achievements
The turning point in Vinesh's career came when she won gold for her country in the women's freestyle 48 kg category at the 2014 Commonwealth Games in Glasgow. In the same year, she went on to secure a bronze medal in the Asian Games.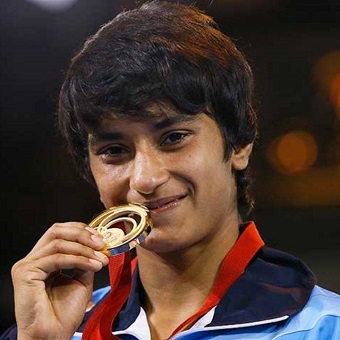 In 2015, she won a silver medal at the Asian Championships that were conducted in Doha.
In 2016, Vinesh went to the Rio Olympics and even managed to reach the quarter-finals but owing to her vicious and career-threatening knee injury that occurred during the event, she had to forfeit and withdraw with tears in her eyes.
After the injury, she went into a painful and forced period of rehabilitation and had to forgo her dreams. But she never gave up and made an epic comeback. A year later, she won a silver medal (55 kg) at the Asian Wrestling Championships and in 2017, clinched gold at the National Wrestling Championships.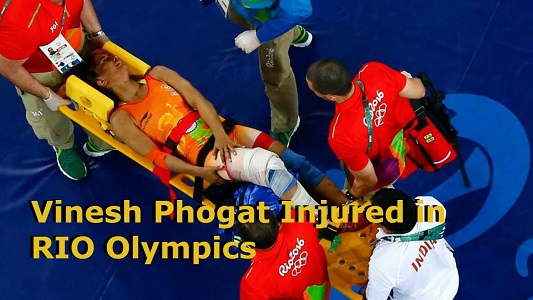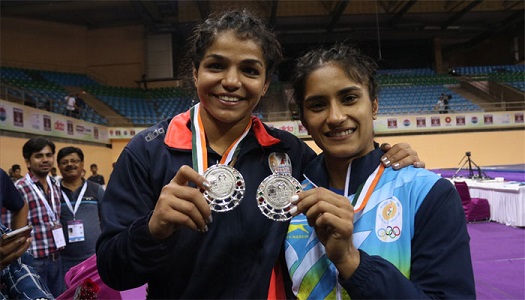 In the 2018 Commonwealth Games, Vinesh wrestled out a gold medal in the women's 50 kg freestyle wrestling.

Tough as a Rock
Vinesh won India her first gold in the women's wrestling category at the Commonwealth Games held in Gold Coast. She now stands to be the only Indian woman to have won two gold medals for wrestling at the Games.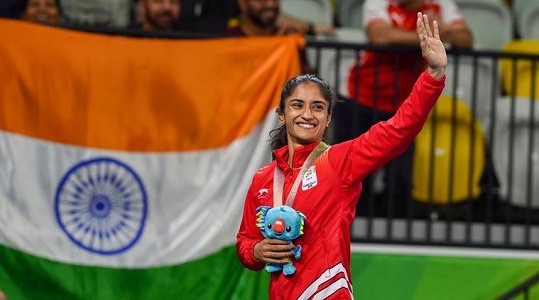 Despite her earlier breakdown where she was knocked down, she got back up and fought valiantly. She is a woman who can't be broken easily. She is tough as a rock.