Discards Nike to create her own brand saysh great reaction from nike to the spiriting olympian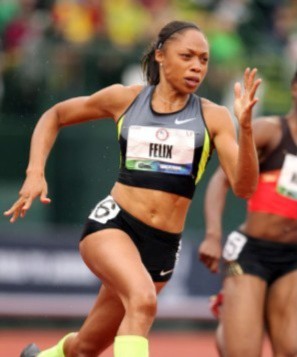 Who needs an introduction to the prominent figure in the American track and field arena? - Allyson Michelle Felix? This name reverberates in all those ears that are open to watch with jaws dropped, the feats achieved by the feet of Felix on the field all through her career. This article is not a mere presentation of her achievements - those are definitely available for anyone to read and check out widely on the internet. The main purpose of bringing her well-known story yet again in front of you, is to throw light on the thorny path she travelled even after becoming the well-known name in the field. This story tells us that, name and fame, the histories you have scripted, the stories you have re-written - all fall apart when you suddenly find yourself at at-least one step down. You don't need to fall low, just one step behind, and you are kept aside. Allyson faced similar situation in her life but she didn't accept what was given to her. She knew she deserved the best. She remained calm, worked in silence before she bounced back, giving the best reply ever to those who required it.
Long, Accomplished Career:
Allyson Michelle Felix who specialized in 200 meter sprint initially upscaled herself to the 400 meters in her later years. The records she set in this sport are very well known. This three-time world champion and two-time Olympic silver medalist proved her worth as a sprinter yet again in the Tokyo Olympics with a bronze to her credit in the women's 400m event. She also bagged Gold in the 4×400m relay event thus winning two medals in the final race of her long, accomplished career. Allyson Felix who has received Jesse Owens Award from USATF for five times in 2005, 2007, 2010, 2012 and 2015 became the person to bag this prestigious award more than any other person. Born in 1985 in Los Angeles, California, to Paul, an ordained minister and professor of New Testament at The Master's Seminary in Sun Valley, California and Marlean, an elementary school teacher at Balboa Magnet Elementary, Allyson opines that being a sprinter is god's gift to her. To be able to make magic with her feet, she considers is what she can do by the complete grace of God and wishes to make use of it to the best of her ability.
Accomplished But Not Spared From Humiliation:
Allyson who brought glory to the nation with her Silver Olympic medal from Athens in 2004, got another silver from Beijing Olympics in 2008 along with a gold in 4×400m relay event. The 2012 London Olympics honoured her amazing performance in the 200m, 4x100m and 4x400m events with three golds. Again from 2016 Rio, she took a silver in 400m and golds in two relays.
The story till here seems to be all green. Weeds started growing in her field in the form of wicked sponsors. When she became pregnant in early 2018, this world champion suddenly became a frail woman in the eyes of her sponsors. They are none other than Nike. Nike said that her sponsorship amount would be cut down by 70%. Allyson didn't agree to their proposal and protested. The answer given by Nike is something that no one expects to be listened by a notable and successful sportsperson ever. "Know Your Place and get back to training", Nike said to Allyson.
Parted Ways To Prove What She Is:
Allyson Felix parted ways with Nike and Boom! She created her own brand of shoes. Talking about her bitter experience with her employer, she said, "During my pregnancy, I faced a gender injustice that I couldn't run from. My employer (Nike) did not support my maternity in a way that I could be proud of." As there was no other big shoe sponsor that year, Felix, instead of looking for the right performance shoe, decided to create an athletic-friendly sneaker. This decision of hers gave rise to her new brand, SAYSH.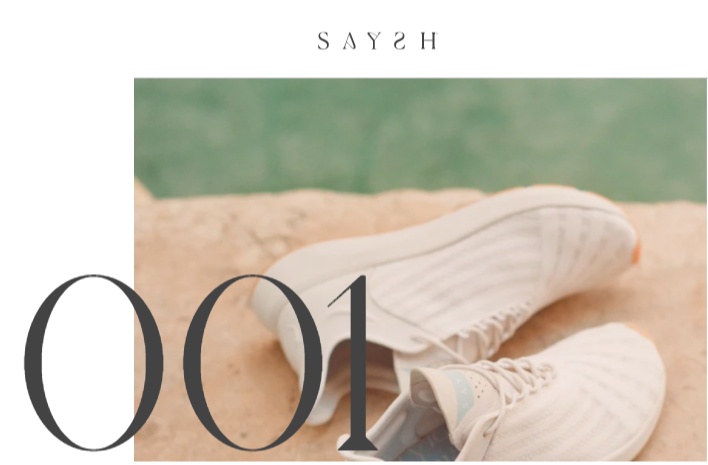 Making the shoes comfortable, athletic-friendly yet elegant and trendy, her brand came out with impressive collection. What is that a person with skill cannot do? Do they really need the back-up of someone everytime? They're strong enough to walk the path of lion - alone and fearless. The brand made its first official campaign called 'I Know My Place' which gave out a personal message too, along with promoting the sneakers. "Like so many of us, I was told to know my place, that runners have to run. This is a similar experience for many women, who are often shrinking themselves to fit into roles or spaces. This campaign reminds us to take up space—to live in our greatness and fight for what we believe in.", she mentioned.
Guess what! Allyson proudly wore these shoes in her fifth and final Games, the Tokyo 2020 Olympics. This 35-year-old won a bronze in 400m and a gold in the 4 x 400m relay. When she posted a picture of her along with her medal on Instagram, it's caption attracted everyone, ′'I know my place (and it's in my own shoes )'' This successful Olympic athlete who had seven golds, three silvers and one bronze in her Olympic medal basket, also showed the scar of the caesarean section from giving birth to daughter Camryn on her Instagram post along with displaying her medals. Tokyo Olympics were her first after becoming a mother and moreover Allyson was made to feel low by her sponsors after she became pregnant. This success of Allyson in Tokyo Olympics is a direct answer to all those who give other women professionals the same sane treatment. The Nike management walked down from being unimaginably insensitive and have announced a guaranteed salary and bonuses for women athletes for 18 months around their pregnancy. Three more sponsors also have changed their terms walking in the same lines.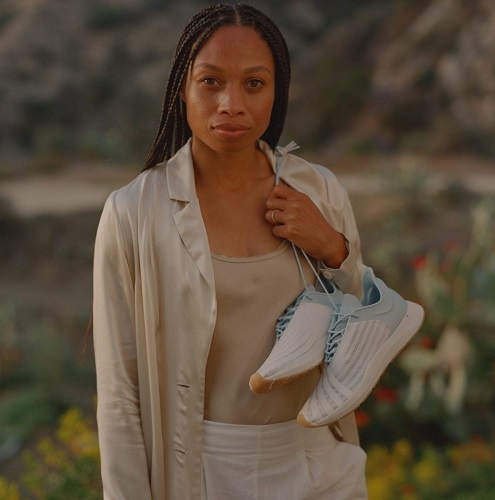 "I want to show my daughter, Camryn, that we do things with character, with integrity, and that we don't give up. I'm proud to have fought to make it to this moment."
Thank you so much Allyson. You have no idea of how grateful all women out there are to you, for showing them the way to not accept injustice citing gender constraints. Your answer to those who questioned your position, is a fitting reply that I'm sure every woman will give back the same. Along with your inspiring sprinting career, your strength of character and personality is driving many young women out there! Thanks again.

CheckOut SAYSH Collections

Follow Her Work