Devika, an international Para athlete extends help to others through her NGO "Wheeling Happiness"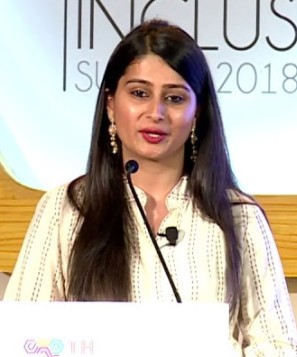 Enabling The Disabled
"When fate paralyses your body, set your indomitable spirit to fire and forge ahead to kiss the clouds"
Devika Malik, a premature baby with acute neonatal jaundice whose Left side of the body was paralysed after a childhood mishap is now an international para-athlete. She was mocked at school for being different from the rest of her friends. However, the support of her mother who herself is a para-athlete made her the strongest girl. Devika accompanied her mother to various para-sport training camps and competitions and this triggered her interest to become a para-athlete and thus her journey started. She has got 8 national and 3 international medals to her credit.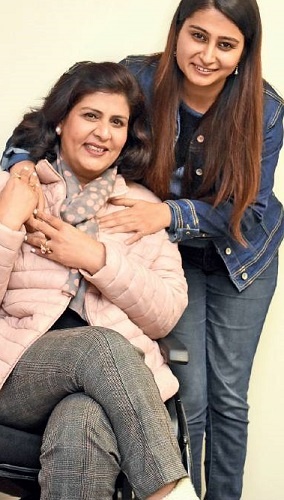 Touching lives through "Wheeling Happiness"
Thinking about the people with disabilities living a hopeless life, Deepa Malik her mom started helping them to grow physically, mentally, socially and economically strong. On the other hand, Devika extended emotional support and counselling services to them through the rehabilitation programmes. Slowly, this paved way for the establishment of a registered Trust, Wheeling Happiness in 2014.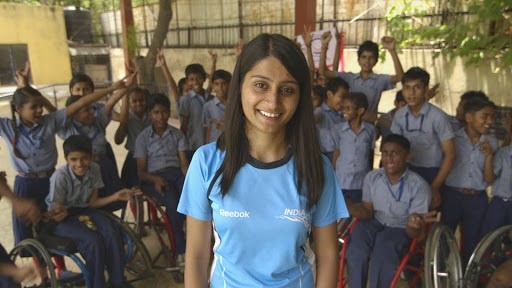 At Wheeling Happiness Foundation (WHF)
At WHF people with disabilities are not just counselled but are encouraged to pursue their dream; be it para sports or fashion or any chosen field. Concerted efforts are being made to ensure schools and workplaces are inclusive through various sensitisation programmes. Awareness is created to make sports facilities inclusive in terms of infrastructure and the environment. In the rural areas help is extended to disabled by distributing wheelchairs, prosthetic limbs, crutches and other equipment. Help is extended in the areas of documentation, filing for various schemes like pension and reservations. Assistance and necessary training is provided in getting employment in the private and public sectors.
For all these to achieve, Wheeling Happiness Foundation collaborated with organisations such as the Rotary Club, Lion's Club, Smile Train and Shah Rukh Khan's Meer Foundation to support its beneficiaries.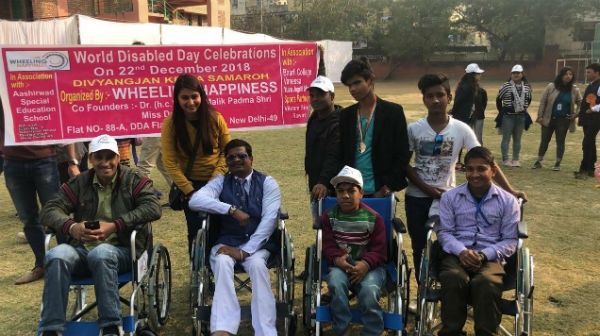 A Firm Voice Echoing Beyond The Seas :
This 28 year old Queen's Young leader awardee voiced for the young people with disabilities at the United Nations. She has also represented India at many international forums. She spoke about the concerns of the disabled at a meeting addressing the British Royal family and heads of 53 Commonwealth Nations.
"We are all different in many ways. Accept and celebrate diversity, and be inclusive in your outlook. We need to celebrate each other's differences.", she says.
Being a ray of Hope for the future.
Devika is now involved in drafting policies favouring the disabled and is setting the stage ready to highlight the aspirations of the disabled yet dynamic youth at the United Nations soon.
"When you Fight your Fears, you become an epitome of courage". Let this courageous queen be adorned with an ever shining crown.

Know More About Wheeling Happiness