Dun Girl shows off her Muscle Power to win the Miss World Body Building Title in Italy.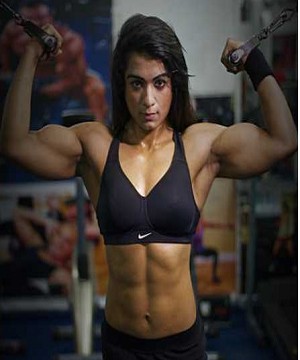 A Chance Chat.
Bhumika was on her way to accomplishing her dream of being an Ace Shooter and ardently practised to reach her goal. Despite her Mom Hansa Sharma being a coach of Indian Women Weightlifting team, Bhumika 21 year old really didn't show much interest. A chance meeting with a Body Building Coach sealed the fate of this young girl from Uttar Khand. Only the coach Bhupendar Sharma had a clear vision and was 100% sure about the talent she possessed and convinced her to try her hand at it. No regrets at all and instead both and their families are more than happy to have their a Body Builder Beti who is a trend setter for the many girls to opt for the sport.
Building of a Body
For professionals its a clean 4 to 6 hours each day. First things first...No skipping meals or workouts and sleeping on time. For Bhumika, the coach chalks out her daily routine with variations and as per the carefully planned diet she ventures out in the wee hours of the morning to the gym. Here she goes with great intensity for the next three hours......warm up, the cardio, chest, back, legs, calves, fore-arms, abs, biceps, triceps, shoulders and much more. And back in the late afternoon for another 4 hours of intense training; all this to accentuate muscles. The diet is of utmost importance and a clear NO NO to junk food. However, she has cheat days while she feasts on Chaats, chips and Ice creams only during a short break after competitions.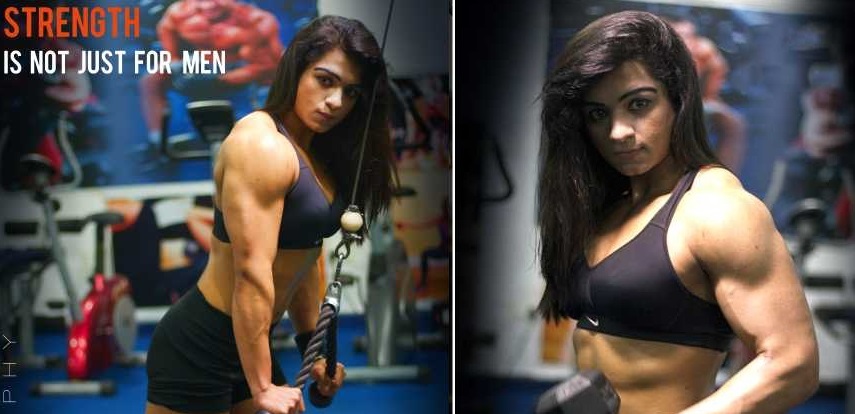 Winning Graph
Against all odds, Bhumika has ventured out and its marvellous to see her performance from winning medals in India to becoming the first Indian woman to win the World Championships with 27 other contestants and in Venice to wear the prestigious coveted crown of Miss World in Body building amongst 50 odd contestants from all over the world. Now earnestly preparing for Miss Universe Championship in Delhi 2018.
Unpleasant moments
People in India just don't seem to digest about the fact that women are opting for untraditional sport like Body Building, Boxing etc., and especially to see a woman with a great envious body but instead pass rude and lewd remarks which Bhumika shrugs and focuses on her job.
She says she is here to change the mind set and it is happening at a slow pace and many have taken after her. Probably a Bollywood movie could go a long way....