Being a celeb's kid doesn't guarantee any success, now you have to struggle to shine.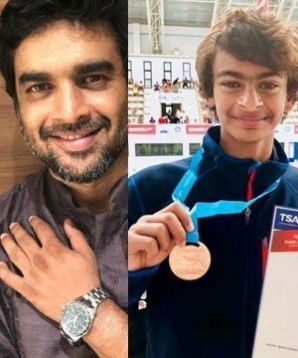 Be it the President or the Prime Minister or be it a common man, a private employee or a trolley puller - when children reach desirable heights parents become superstars. Of course, they will, because it is definitely their blood and sweat that bring children to heights. The acts of children add glory to the lives of parents and give them a sense of accomplishment and satisfaction. Irrespective of what parents do, how much they earn, and how many bungalows they own, children's success makes parents rich. Vedaant Madhavan, the son of South Indian actor R Madhavan is walking on the same lines and has been intensifying the glory of his father. Let's take a look of what his accomplishments are and his story tells us that no matter how rich and famous your parents are, it is your own work that gives you an identity.
Father's Pride:
When Madhavan Instagrammed about his son saying, "India gets her Silver medal at the Asian Games. Gods grace .. Vedaant's first official medal representing India (sic)", praises poured in from every section right from the celebrities and the fans base on Vedaant, son of Madhavan and Sarita.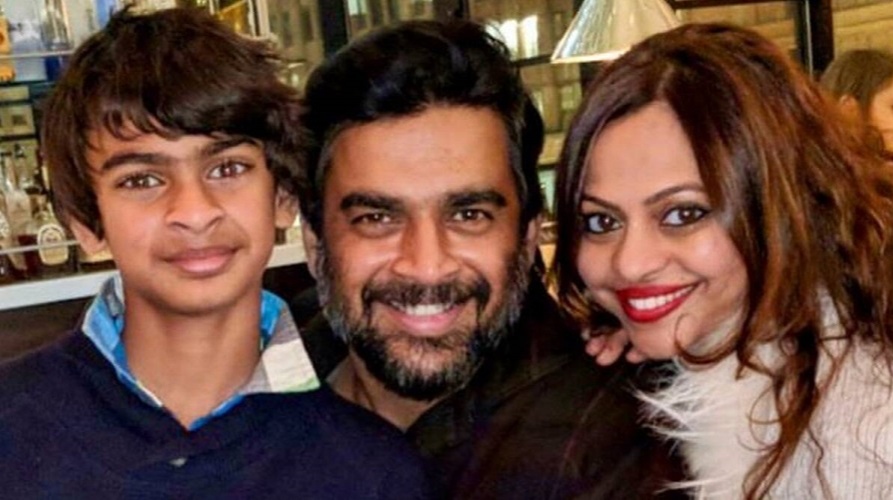 When this boy won the Asian Age Group Championships, the nation looked at him in awe. Actor Rohit Roy wrote, "Incredible achievement! Congrats Vedaant and team India !!!!" Actor Shilpa Shetty's husband and businessman Raj Kundra commented, "What a rockstar!! Everyone started looking at the boy's victory and realised that this was not the first time he made his parents and the nation proud.
Swimming Champion:
Vedaant, together with his teammates, Utkarsh Patil, Sahil Laskar and Shoan Ganguly, brought home a silver medal in the 4×100m freestyle relay category for Group II while on the other hand, Thailand scored the gold medal and Japan won bronze in the Asian Age Group Championships. Vedaant who is 14 years old is inclined towards swimming and has already been representing the state in several instances for over the years. When Vedaant participated in the International Swimming Meet in Thailand, he brought home Bronze. Prior to that, he won gold at a 100m freestyle national championship.
Swam For The School Then, For The Nation Now:
When Vedaant began swimming for his school, he realised his aptitude and potential for the sport. Then he joined the Goregaon Sports Club where his coach identified his potential and zeal to win when he competed with national swimmers like Kapil Shetty. He then joined the Glenmark Aquatic Foundation in 2017 and took up competitive swimming seriously. Vedaant attended a 30-day camp in Bengaluru and prepared rigorously for the championship. Though it was tough to manage, the support he received from his school made it easier for him.
Preparing For The Days To Come:
Several national and international swimming meets are lined up for the year including the one in Dubai. Vedaant is all set for these.
"I look up to many swimmers, especially Virdhawal Khade, Sajan Prakash, and Srihari Nataraj.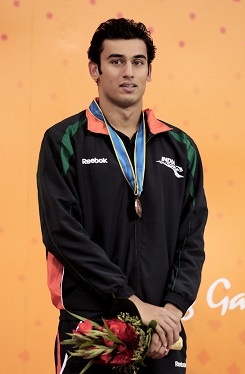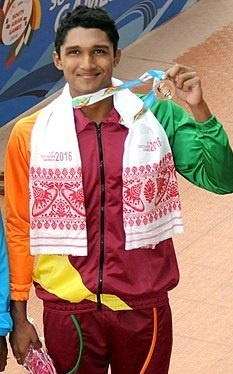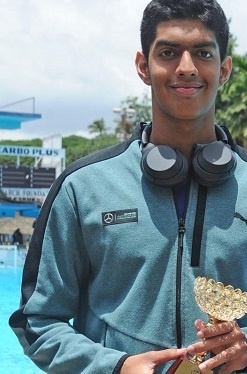 I always wanted to be like them and I am happy that I got a chance to prove myself by winning a silver at the championships," he says. When asked about his camera presence, he says that his current focus is on the sports and not on anything else. He says that things might change with time.
Passion Brings Home Everything:
Vedaant has shown immense passion and love for swimming over the years. According to him, swimming is a brilliant sport that strengthens the upper and lower body and requires one to follow breathing techniques too. Vedaant's grit and determination show that one doesn't require a celebrity recommendation or back-up to achieve something in life. Swimming is his love and he carried it forward, struggled hard to win the national and international championships, and brought home glory.
Also CheckOut:- Man from Gujarat creates a name for himself as the swimmer who will never drown out in history.