Cricketers shower praises on pretty Pari, the 7 Yo's batting skills.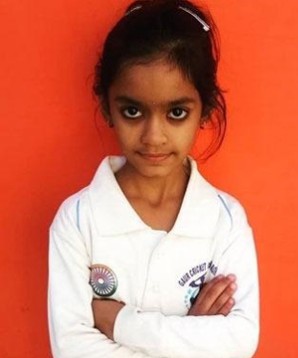 Diana Edulji one of the finest former cricket captains once said "Women's cricket will see good days", just after the BCCI in 2006, took Indian cricket under its wings. Well, over a decade, with all the financial support and encouragement; the Indian girls have proved much beyond expectations and are continuing to shine bright on the international circuit.
This move from the BCCI, certainly has prompted a lot of young girls from across the country to try their hand at this gentleman's game. Here's a new entrant, a 7Yo from Rohtak who took a fancy to the game and started hitting with her toy bat and a ball as a toddler.
Why is this sudden talk about her ?
Why did a video that went viral instantly got Pari Sharma the fame ? Her style, technique and power surprised everyone. The cricketing fraternity was stunned watching her elegant cover drives and her Dhoni look-alike helicopter shots. Michael Atherton called her 'exceptional', Poonam Yadav the Indian cricketer was simply in admiration of Pari's batting style, then Naseer Hussain and Shai praised her for her batting skills.
She loves all the praises and attention, but is trying to keep her focus firm. Pari is putting Covid 19 time to best use. At 7, obviously one can't expect her to play a match, but that's the least of her worry. Quite busy having fun playing with the older boys and trying to perfect her techniques.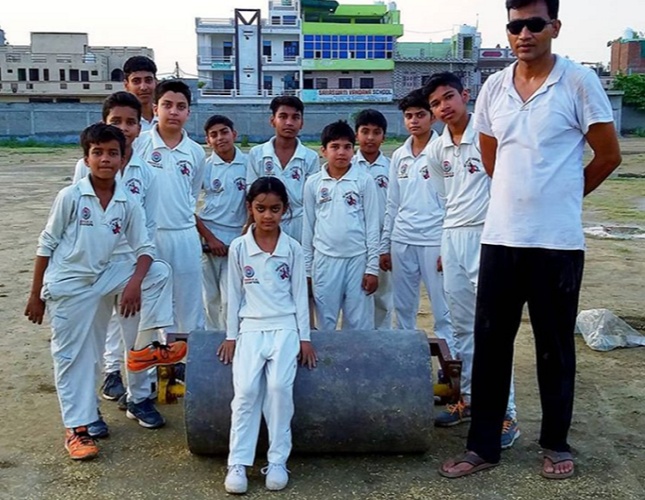 The man behind this child prodigy..
When it all started , Pari's father Pradeep Sharma was quick to notice his daughter's insane interest. Pradeep decided to help his little Pari by trying to acquaint her with the basics like – the different batting and bowling variations, the rules etc.,which Pari intently tried to absorb.
The father Pradeep soon took on a self-appointed role as Coach, mentor and a guide. The role he felt so comfortable and enjoyable because the duo loved cricket and what better way to spend quality time with your loved ones? Though she is still too young, Pradeep keeps chatting about the importance of good food, stamina, and injuries etc.,
Just when Pradeep realized that she was far too talented to be just playing with him; he introduced her to a local cricket academy. Initially she played with the 7 year olds, but the academy shifted her to play with the boys double her age. With such talent this girl is sure to become a star.
The proud father hopes – that his unfulfilled dream of being a cricketer will be fulfilled through his daughter. He believes that one day she will captain the Indian women's cricket team and make India proud. We wish she continues to work hard to achieve her goals.