Teen Rock Climber loves the Thrill, Toughness and the Fascination of the Sport.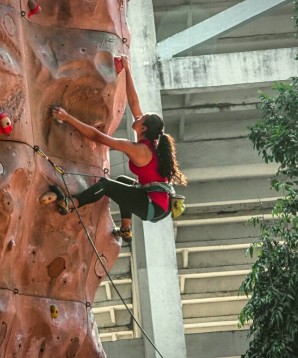 Who is Sonali?
What is one of the most difficult parts of a hurdle race? Rock Climbing. This Bangalorean girl specializes in that. Sonali Pereira born and raised in Namma Uru is an expert at overcoming hurdles. She has secured a number of awards such as 1st place in Hyderabad Climbing Championship, 2013; first place in the Equilibrium Bouldering League 2015 and another first place in the "Diva's Cup" 2017. In addition to that, she was Awarded Ms ITC Limited Golden Jubilee Prize for the Best Sportswoman of the Year, 2016-2017 (by Mount Carmel College). She Rocks!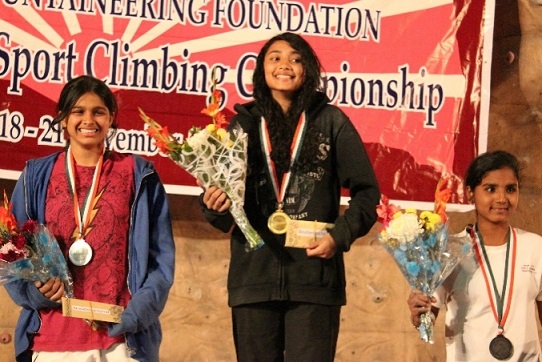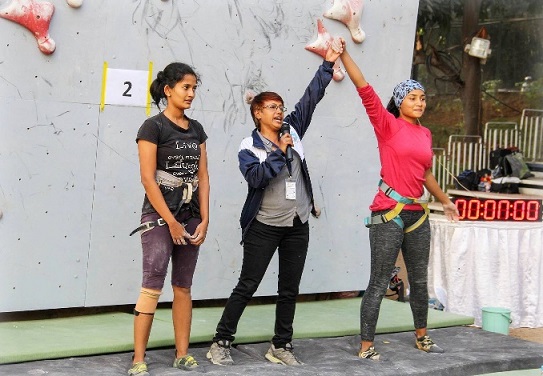 Backstory
She attended Clarence High School from prep to 10th Standard and then went on to complete her education from PUC to Masters in Psychology at Mount Carmel College. She says that her participation in sports never affected her studies negatively because she tended to miss classes and she knew she had to study very hard and eventually did very good in her studies. But that's not the only thing she's good at, she plays Hockey and Football and also loves to read.
Sonali isn't the only sports person in her family, her brother, Bharath Pereira is a Speed climber and is very hard working, just as she is. Her uncle Mr Keerthi Pais is a National Climbing Coach and is the one who inspired her to take up the sport at the early age of 8.
Number of hurdles she's overcoming
Rocks weren't the only obstacles she had to overcome. She almost gave up rock climbing twice because of the stress of training and other reasons such as injuries yet she stuck with it and has overcome those hurdles too.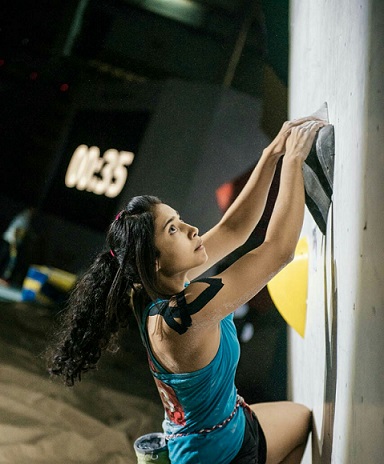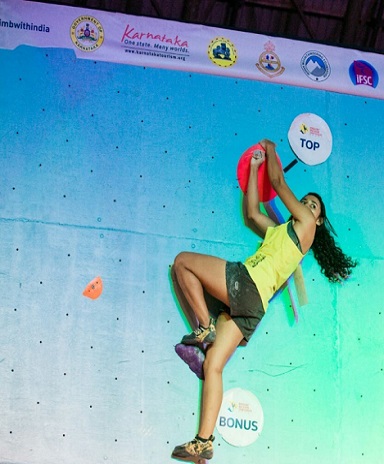 Sports people in India, who are not male cricketers, find it hard to be recognized. Sonali says, "The people currently at the top level in the governing body of this sport in India are a pain to deal with and do not act in the interest of climbers. They give us a hard time and many good climbers have given up competitive climbing or have moved to other countries to pursue climbing. Thanks to the egoistic and indifferent authorities we have here. Those of us who have chosen to persevere in the sport are stuck spending our resources dealing with these people in power and consequently have less time, money and energy to spend on training." But she's evidently not letting that stop her.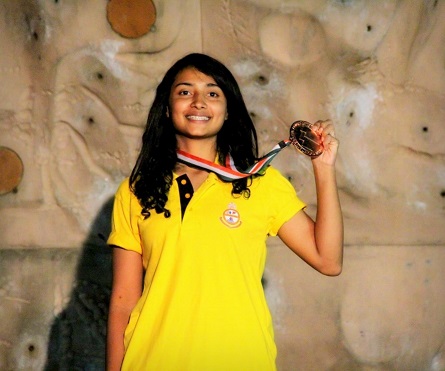 Sonali's advice
Sonali is a deadly sportswoman and she has advice for other sportswomen too, she says, "People always have something to say. There will be people who will intentionally and unintentionally say and do things to put you down, but use that as fuel to train harder and get better. They'll clap for you when you succeed anyway."
Whenever she decides to call it quits she wants to become a sports psychologist in the future.