Triple Olympian Hockey Gold Medalist Balbir Singh Sr Gone but leaves a rich legacy behind.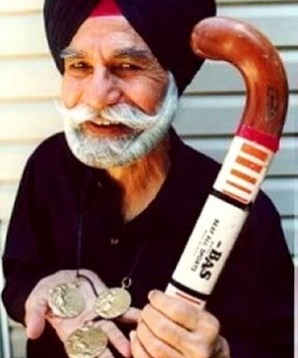 Balbir Singh Dosanjh is one of the greatest hockey players India has seen. His father, Dalip Singh Dosanjh, was a freedom fighter who gifted him a Hockey stick on his 5th birthday. Balbir Singh idolized Dhyan Chand.
Hockey was one of the most loved sports in India during the 40s and 50s. In 1936, Dhyan Chand won Olympic Gold Medal and kick-started a revolution. At that time Balbir Singh was 12 years old. He dreamt of scoring goals for India and made it come true! He was mesmerized by Dhyan Chand and got hooked to playing hockey.
He is one of few hockey players to win three Olympic medals. He achieved this feat at the 1948, 1952 and 1956 Olympics.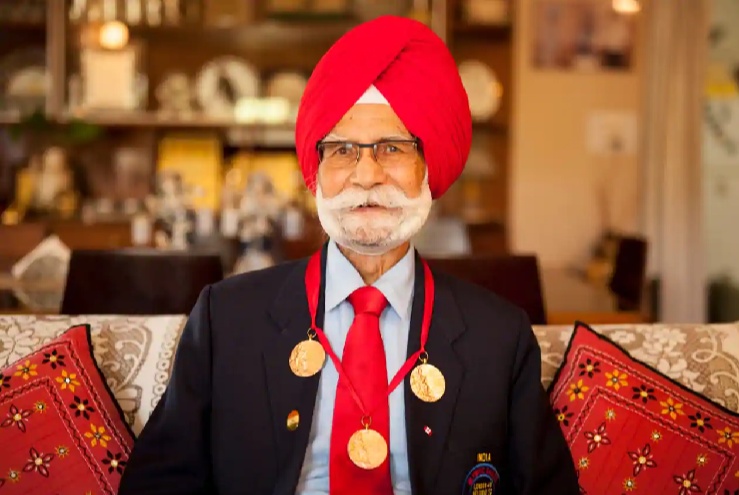 People close to the player believe that he is a descendant of Baba Bidhi Chand. He was an aide of the sixth Guru, Guru Hargobind. People say Balbir Singh Dosanjh has inherited his fighting qualities from him.
Birth and education
Balbir Singh Dosanjh was born on 19th October 1924. He studied at Dev Samaj High School, DM College and Khalsa College at Amritsar. He spent hours on the school ground playing with his friends. His father observed him from their home and wondered if the hockey stick was taking away his son from studies. Little did he know then that his son would become a hockey legend!
College and training
Balbir Singh played hockey for the Sikh National College at Lahore. The hockey coach of Khalsa College, Harbail Singh saw him playing and got him transferred to Khalsa College.
He proved to be the favourite of the coach. He moved to Amritsar in the year 1942 and began practicing under Harbail Singh. In 1942-43 he was selected to play for Punjab University. He was made the captain of the team. He was successful in winning All India Inter-University titles in 1943, 1944 and 1945. In 1947, he played for Undivided Punjab. They won the National Hockey Championship that year. The captain of the team was Col. AIS Dara.
When the partition happened, Balbir Singh moved to Ludhiana with his family. He played hockey for Punjab Police from 1941 to 1961.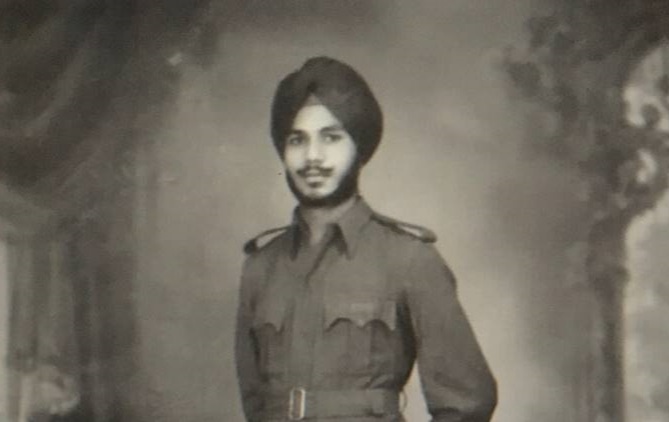 Olympic Wins
Balbir Singh still holds the record for scoring the maximum number of individual goals. He scored five goals against Netherlands in the final match of 1952 Olympics.
Balbir Singh made his Olympic debut at the age of 23 at the London Olympics in 1948. Balbir Singh the centre forward player scored twice in the first half to set India to a thumping 4-0 victory.
1952 Helsinki Olympics
Balbir Singh at 28 was made the Vice-Captain and the flag bearer. At the finals against the Netherlands Balbir Singh scored 5 goals to take India to a super 6-1 victory. India had score a total tally of 13 goals and Balbir Singh's contribution of 9 goals, just goes to prove how great a hockey star he was.
1956 Melbourne Olympic Games
Balbir Singh at 31 was made the captain of the team and the flag bearer. In the first match against Afghanistan, he scored five goals himself. He led his team to a victory against Pakistan in the final by a close-fought 1-0 victory.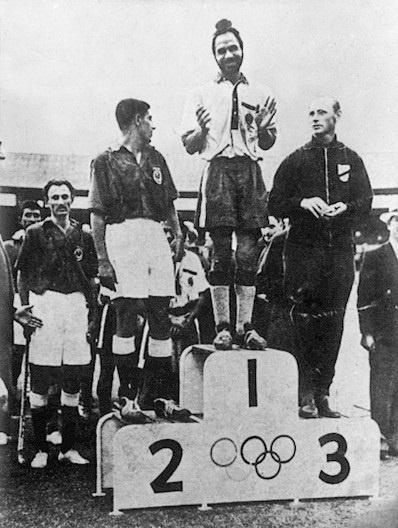 Awards
He was the first sportsman to be awarded the Padma Shri Award in 1957.

In a poll conducted by a newspaper named Pioneer in 1982, he was voted as the Player of the Century.

He was credited with lighting the flame at the 1982 Asian Games at Delhi.

He was named as the best Sikh Hockey player of all time in the year 2006.

He received the Major Dhyan Chand Lifetime Achievement Award in the year 2015.

His name is there in the Guinness Book of World Records for scoring maximum goals.
Goodbye to the greatest Hockey Legend
Sports fraternity, politicians, the Sikh community and thousands of Indians paid glowing tributes to the greatest Indian Hockey Legend who passed away at the ripe age of 98 on May 25th 2020. The icononic star is survived by his sons Kanwalbir, Karanbir, Gurbir and daughter Sushbir.
A thorough gentleman, an extraordinary captain, a great Manager who kept the flag flying high for three consecutive Olympics has truly left a rich legacy.
Sir Balbir Singh Gone but never forgotten. May his soul Rest in Peace.