Ayesha Aziz, India's youngest pilot is Kashmir's Pride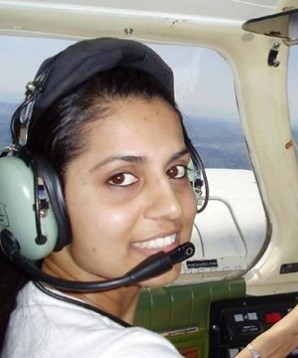 Ayesha Aziz, a 23 year old from Kashmir made history when she became India's youngest pilot after receiving a student pilot's licence in 2011 by the Bombay Flying Club. Ayesha Aziz is also the first female pilot from Kashmir.
How it started
Her dream was to engage in something that was challenging and unconventional. Ever since Aziz was a child, she knew that she wanted to fly a plane. Based out of Mumbai, her fondness for flights and airports grew in Aziz when she was on her visits to her native Kashmir, twice or thrice every year since her childhood.
She says, "While I would enjoy take-off and landing of the plane, my brother would be scared and always asleep during the flight."
Supportive family
Her encouraging family is the reason behind her success. Ayesha Aziz says, "When I told my father I wanted to be a pilot, he pushed me into it immediately after completing my Class X." a media report had quoted her as saying. "If my child had a dream which was achievable, I had to be part of the process and see that she realized this dream," shares Abdul Aziz, her father. And for Areeb (brother), Ayesha is a proud sister and greatest motivator.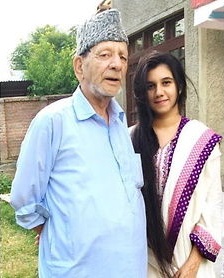 Ayesha's turning point
Talking about Ayesha's achievements, she said that her NASA expedition was the turning point in her life. Ayesha also feels that Aviation gives opportunity to travel to different places, meet various people and at the same time teaches how to face failure in life.
The journey
While Ayesha was in her 11th grade, she landed in Bombay Flying Club and made herself a holder of Student Pilot License. This made her the youngest woman pilot in India at just 16.
She underwent space training at the American space agency, NASA in 2012. Ayesha Aziz was one of the three Indians chosen for an advanced space training course at NASA where she got to meet former NASA astronaut John McBride and her greatest inspiration, Sunita Williams.
During the two-month course at NASA Space Academy, she successfully completed her training in Space Shuttle Mission, microgravity, manned maneuvering unit, multi-axis training and Extra-Vehicular Activity. Ayesha received her commercial pilot license in 2017.
Ayesha flew a MIG-29 fighter jet at Russia's Sokul airbase in January 2012, and also a Cessna 172R aircraft.
Now Ayesha is a member of the Indian Women Pilots' Association (IWPA), and she pilots single-engine Cessna 152 and Cessna 172 aircraft.
Not an easy road for her
Ayesha did not get her title with ease. She received criticism despite fulfilling her dream "A Muslim without hijab, not a perfect profession for a Kashmiri girl." To this, Aziz rightly retorted, "If the Prophet's wife Hazrat Ayesha could ride a camel in a battle, why can't I fly an aircraft? We have to change our attitude." Ayesha surpassed all the negativities and got titled herself as a pilot.
An inspiration to all Kashmiri girls
To mark the occasion of International Women's Day in 2016, Whisper India released an inspirational video featuring Ayesha Aziz along with 4 other women achievers. Ayesha Aziz has done several photo shoots for a magazine and an advertisement commercial for Whisper. Ayesha motivates every Kashmiri girl to chase their dreams, despite adverse conditions.