Advertiser by profession, Foodie by heart – How Bhakti Mehta traded her job for a chef's apron.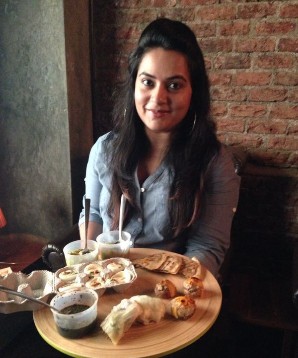 There comes a time in your life when you are faced with the choice of either following your heart or giving in to your surroundings. It is never an easy decision to quit a secure job that pays you regularly in order to undertake your passion. There is a lot of risks involved and one can never be too sure of it working out!
A Bite of Love
For Bhakti Mehta, her passion for food and travel went beyond all reason. A self-taught chef, she was constantly curious of the relationship between food and culture. She knew food brought people together and there was nothing more that could make her happy than cooking a meal for her loved ones.
Bhakti was in the field of advertising and televisions where she had a marketing job at Star TV. Unlike most people, she didn't hate her job. In fact, she loved it. She loved the many people she met and the many things she learned. But it was an unlikely occurrence for fate to have pushed her into becoming a chef. She always cooked on the side, fueled by passion and desire, and never thought, for once, that she would take it up as a full-time profession.
The Little Food Co.
Bhakti runs her very own catering business called The Little Food Co. Started in April 2010, her company serves home-style gourmet. If it weren't for her friend who pushed her into handling a certain catering event, she would have never realized her true awakening.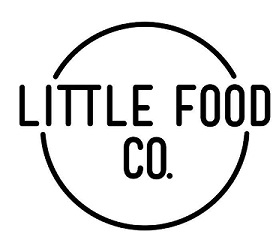 Anything that has to do with food, Bhakti has already indulged in. Her love for traveling fuels her inspiration to cook. Food styling, working with different restaurants, designing menus, testing out recipes, kitchen planning, and training are just some of the things Bhakti handles on a daily basis and enjoys to the fullest.
The Little Food Co. works with people on their personal likes and dislikes and creates a menu that is ever so reflective of their personalities and styles. The team is a bunch of chefs, bartenders, and staff help who are all foodies at heart and their love for the occupation and their love to share their many ideas with others help them reach out to those who truly enjoy a stunning, mouth-watering meal.
For Bhakti, her customer's vision is hers. What they want, she delivers. Her catering business is an authentic portrayal of every man's bread. Their expertise and spirited enthusiasm ensures a hassle-free service from start to finish. The menu has an extensive list of Italian, Mediterranean, Mexican, Asian, and Indian cuisine. The food they serve are so current, the aftertaste remains for days together.
Recipe for Success
It takes real guts to leave your comfortable job and trade it in for one that has no planned structure. Every step is a task and every decision has to be carefully thought out. But Bhakti has something she can call her own and for now, that's pretty damn worth it!