Retired railway employee said no to meds, started cycling, trekking stair racing and fought his way out of epilepsy.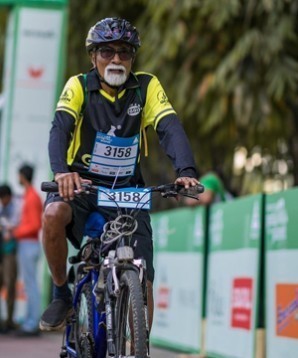 Any illness in the body can be cured with the stability of the mind. 60% of the physical ailments and 90% of the mental ailments can be cured with the strength your mind displays. Panic disorders, anxiety attacks, nervous breakdowns, etc. can only become worse with medication if you don't include physical activities that keep your mind active and involved. With a mind that believes you are ill, your body cannot rejuvenate. On the other side, if your mind is convinced that it is strong, it makes your body stronger. Epilepsy is a neurological disorder in which brain activity becomes abnormal, seizures, or periods of unusual behaviour are experienced, sometimes leading to loss of awareness. It affects anyone irrespective of age and gender. But what stops you if you have already made up your mind to live and do something in life? No seizures can break your path and no illness can drag you back. What if a 62-year old man falls prey to Epilepsy and is recommended to stay on prescribed meds for the rest of his life? Let's see how Bylahalli Raghunath Janardhan has dealt with the second innings of his life. Know More About Epilepsy
A Railway Employee Who Embraced Bicycle:
Bylahalli Raghunath Janardhan was an employee in Railways and had served for 34 years retiring in 1991. Life went well until four years post his retirement. One day in 1995, while Janardhan was travelling with his family, he fainted in the car and was rushed to the nearest hospital. The doctors diagnosed him with Major Epilepsy and told him that the rest of his life would be filled with unpredictable seizures, medicines and 24×7 care. But the 62-year old man could not digest that. He refused to accept his illness, rely on medication and depend on someone for the rest of his life. With his family forcing him to follow the doctor's advise, he had to stay at home and take the pills prescribed. But, remaining in the house and surviving on pills only made his condition worse with some additional side-effects to his pocket. He felt inactive and lethargic. "Constant medication, refrain from strenuous activities and always be with someone by your side" was the routine advises given by multiple specialists they had consulted. Vexed with all this and unable to convince his family, so not wanting to burden anyone, he totally felt helpless. He slowly convinced his mind that he didn't have epilepsy. One day, he woke up at 4:30 am and started an early morning walk without anyone's knowledge. And that changed his life altogether. That morning was a new beginning to his life.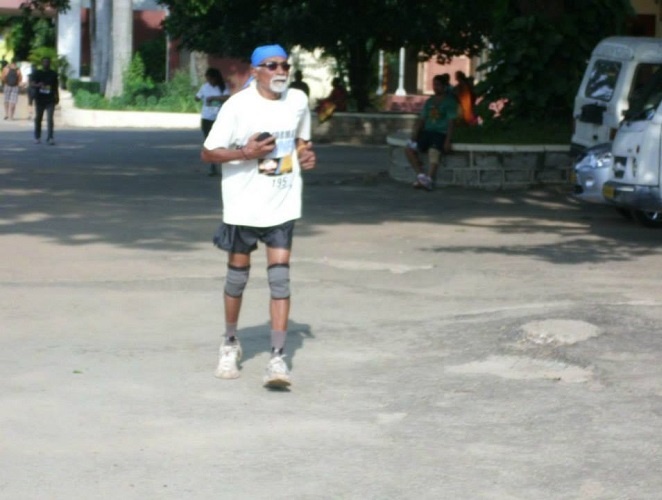 The morning walks continued. It was in 1996, his son was performing Sitar in a cultural event in Devanahalli, 30km away from his home. Janardhan decided to attend the event and be present for his son. But if he walks to the place, he would run out of time. Then, the Hero Jet 2000 cycle he bought for his son in the year of his retirement caught his eye. The man set his feet on pedals for the first time in 40 years. Though he reached the venue, he couldn't see his son perform because of the huge crowd and he peddled back home. And wait! There's something wonderful to note here! The man who was advised not to go out alone or stay alone indoors had cycled for around 70Km!! WOW! What started as a day's action turned out to be a habit. This activity kept him going till date.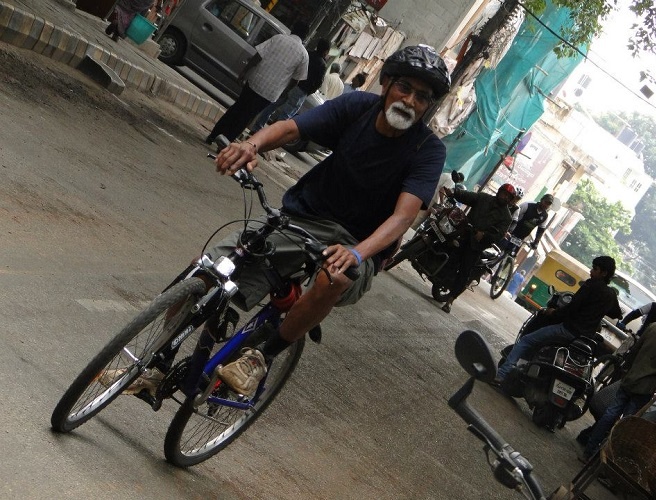 Cycling Journey - Ups and Downs:
The next week he peddled for 72 kilometres and 132Km the following week. This strenuous activity under the rays of the sun made his bones and nerves strong. During his cycling routine, he also faced a couple of threatening incidents that would otherwise put anyone else in a state of confusion whether to continue the habit or leave it behind. Once when he was cycling, he was threatened by a stranger with a knife who later tried to rob him. Janardhan hit the attacker with a camera he had and slid on his bicycle in a jiffy. Another similar incident happened once when Janardhan was cycling in a secluded place and he managed to escape-this time from a gang of baddies. But none of these incidents scared Janardhan and he never quit cycling. He also cycled for 30km in a desert and has completed five 60km cyclathons.
"I cycle at 15 km/hr and 48 km a day. I can go on for another 14 years with all of these activities," he says.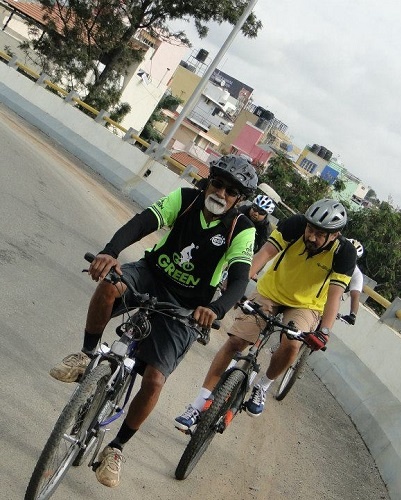 Stair Racing :
No his adrenaline rush didn't stop him with cycling. He took up another strenuous activity that involves vertical runs - the stair racing. In this, the participants or the competitors climb the stairs of multistorey buildings in record time. Janardhan scaled 32 floors four times, 52 floors and 64 floors once each. He scaled the 64-floor Almas Tower in Dubai. On the whole, he climbed 1600 stairs in 22 minutes covering a vertical distance of 280 meters.
Trekking:
The man with never-ending desire to achieve something greater than the past victory took to trekking at 68. He resolved to trek Mt.Kailash in 2008. Though his fellow trekkers and organisers raised doubts about his health and age, he didn't listen to them. He believed in him completely that he rejected to take the help of pony or a porter and trekked on his own. He trekked the Himalayas for 20 times. Siachen pass, Kargil, Leh, Dras, the Kanchenjunga added to his successful trekking list. He trekked through the Western Ghats for about 14 times!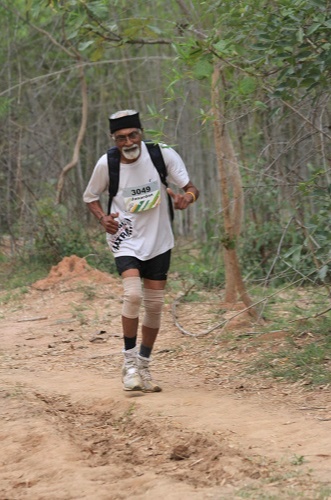 The secret of Fitness?
The secret of his fitness without relying on medication for 23 long years despite suffering from Epilepsy is definitely his sheer grit and mental strength. But lifestyle also matters in staying fit. Isn't it? He wakes up at 5:30 am and starts his day with warm water and honey. His breakfast plate is loaded with dry fruits and nuts, sans masala. Lunch includes phulkas and sabzi or kanji, and at dinner, he has two green bananas or plantains and a glass full of milk. He is under continuous exposure to sunlight and BOOM! - That's the secret behind his iron bones. With age, he has got a few bone dislocations but never a single fracture.
Big Heart Got A Big Recognition:
The prize money he earns from the marathons, cyclathons, and other events is donated for various causes and used for charity purposes. This man of massive mettle is recognized by the Karnataka Government and he was bestowed with the Kempegowda Award. Also, the Jayanagar Post office has released a special commemorative stamp with his image in recognition of his exceptional achievements. His target is to do the 24-hour Stadium Endurance Run held by NEB Sports at Bengaluru and target 110-120k. He also wants to participate in the Cyclathon Event conducted by NEB sports and pedal a distance of 100k within four hours.
Salams to the man who covered 4 lakh kilometres in 22 years. Kudos to the man who battled epilepsy and has shown that medicines can't make lives better, but mettle does. What more do you need today apart from this inspirational serving which tells that age and medical conditions don't matter if you wish to stand fit and healthy by yourself? No disease can stop you and no medicine can keep you going if it's all in your mind. May this man live a healthy and happy life inspiring many young depressed minds. Life doesn't stop with a disease! Keep going Mr.Raghunath Janardhan!

Follow Him