Man trained in several countries and broke holds 25 Guinness book records.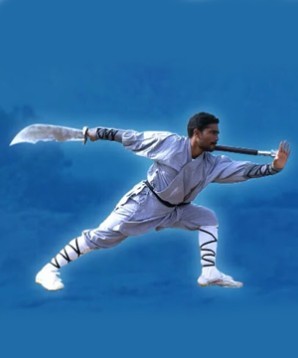 Strength lies in muscle and strong muscle builds only with a strong mind. When you tell something to your mind firmly, your body absorbs it all. Be it creative art or martial art, anything is possible with mental strength. Gaining physical fitness is a tough job. It requires a lot of commitment, patience, consistency and endurance. Being fit is a choice that not everyone can stand on. Then what if we talk about being a pro at martial arts? Is it not close to impossible for a normal human? It requires a lot of will power, else it remains a dream. The story of an Indian martial arts Master Prabhakar Reddy is here to inspire us all.
Set To Break The Record:
It was in Andhra Pradesh, a state in India. A big table was arranged on which rows of raw and undamaged walnuts were placed.
"Wonder how his hand felt after smashing all of the nuts," asked one person. "Forget about the record, look how organized the nuts were," chuckled another.
What's happening by the way? What are these walnuts show all about? Well. A Pakistani serial record-breaker Muhammad Rashid broke and crushed 210 walnuts with his hands and now it's time to break the record. Hard and raw walnuts were placed in rows on the table and the contenders were given fabric gloves to wear. The walnuts have to be broken in at least two pieces in order to make it count. Indian martial arts Master Prabhakar Reddy crushed 212 walnuts in record time and created a Guinness World Record title of Most Walnuts Crushed by Hand.
"It was never going to be easy to break the previous record of 210, which was achieved by Pakistan's serial record-breaker, Muhammad Rashid. But Prabhakar's training paid off because he managed to raise the record by two", said a statement given by Guinness World Records.

The Dedicated Guru:
Shifu Prabhakar Reddy, the 36th Generation Warrior Monk, has been practising martial arts from the age of 11. He has trained in Shaolin Temple, China. Currently, he is teaching martial arts in Nellore, Andhra Pradesh, India. What makes him stand out from the rest is his sheer grit and will. He created a record by landing 97 Knee Strikes In One Minute. This man who smashed 212 walnuts in one minute, also did 37 Kip Ups In One Minute. He is known for giving the Most Martial Arts Throws (35) in one minute. He has given 390 Right-Hand Punches In One Minute. He can do 110 Fist Pushups, 65 Thumb Pushups in one minute. Grand Master Shifu Prabhakar Reddy received 3 LIMCA BOOK OF RECORDS Certificates in 2015, 2016, and 2017 respectively. Prabhakar Reddy has trained more than 1 Lakh students so far. Of which 1500 of his students were black belts. Besides training the students, he also focuses completely on his own training with an aim to smash the world records in the field of martial arts. This International Black Belt has set 25 Guinness Book Of World Records and trained in China, Japan, Thailand, Malaysia and Indian Martial arts summing to 29 Years of Martial arts training experience.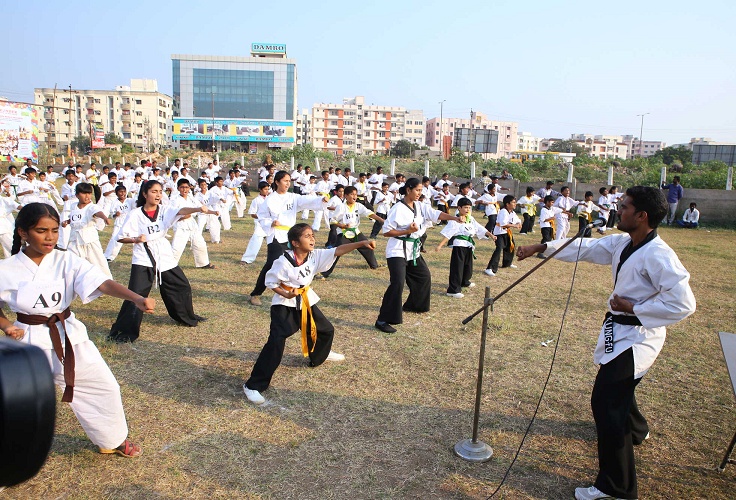 Discipline Is Everything:
Master Prabhakar Reddy strictly follows the workout plan and he expects his students also to be disciplined. He wakes up at 5 am and attends to training sessions in the institute till 9:30 A.M post which he takes his breakfast. The training then continues till 11 am. He shall then have lunch and goes on to train the school students from 2 pm to 4 pm. Post that, he returns to the institute and trains the students there from 5 pm to 9.30 pm. Salute to an inspirational man who took the status of our nation to the next level by breaking the old records and by setting up the new ones. Also, he is walking towards building a fitter and a well-disciplined society with his committed training. We wish India wins more accolades in the days to come under his able mentorship.

Follow His Works

Know More About His Workout Plans and Records