17-year-old Muskan Kirar wins gold for Archery at the Archery Asia Cup 2018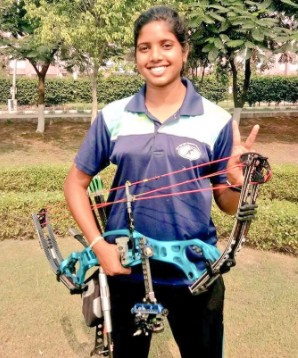 As sweet as her name sounds, Muskan brings a smile to your face. With her crossbow, she can shoot an arrow that will knock the thickest of walls. A proud daughter of India, Muskan has a long way ahead of her, the start of which has already been cemented well after.
How it all began
When Muskan was just 15, she was sought out by Richpal Singh Salaria, an archery coach, to be taken under training. She was one among a bunch of youngsters who were to be made professional players. Within just one year under the mentorship of Salaria, Muskan shot up to seniority. Such was her stride. She was a natural with arrows.
The teenager from Jabalpur, Madhya Pradesh had such great talent that within such a short period of time she had already made it to the podium in one of the major international events in the Archery Asia Cup that was held in March 2018 in Bangkok.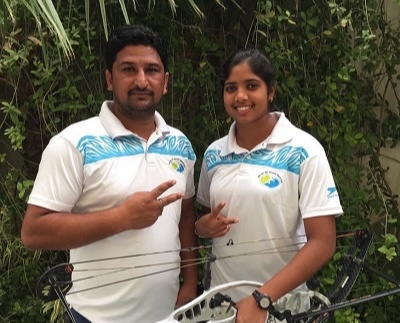 What makes this all the more celebratory is the fact that she clinched gold. Not many people see the height of success at the very first shot. But for Muskan, her determination and efforts helped her reap the benefits and taste the sweet fruit of victory at such an early state.
A little background
Muskan's father runs a mutton shop – a profession that is rather looked down upon. But her father, with whatever little earnings he made, helped his daughter achieve the impossible. Muskan comes from a middle-class family. A family that had hoped for her to become a doctor. But when she was picked up by Salaria, and when she shot up to great heights in little time, her family knew they had been very wrong indeed.
Her victory had swept all her family members off their feet with joy and pride. They celebrated their little achiever and showered her with love and blessings. They believe fate has destined huge things for Muskan and all of this is just the beginning.
Bulls Eye
Representing India at an international level, she beat some of the well-known players and shot the bull's eye. A calm and confident Kirar kept her ground steady, her eyes open and pointed to the target that was at hand. She beat Malaysia's Zakaria Nadhirah with a total of 139 points.
For a player of sub-junior status, a victory against seniors at such a sport, on an international podium is surely an amazing feat worthy of standing applause.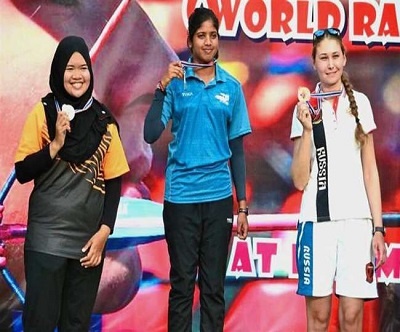 Next Goal
It was an emotional moment of great pride for Muskan herself, to have won gold within two years of training. Archery comes so naturally to Muskan that authorities from her school felt she had secretly been practicing the entire time.
Muskan plays her game with a composed posture and a good attitude. Her next focus is on the Asian Games. She has confidence in herself and a lot of support from near and dear ones to do her best in the coming competitions. She has it in her to make it big and go places.