She is the pillar of Gopichand Badminton Academy. An international champion herself.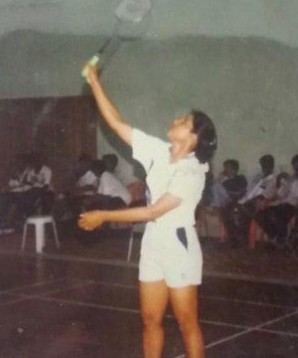 Who doesn't know the name of ace badminton player and the "Dronacharya" of many ace badminton players that the nation claps for today? Your mind must have already muttered his name by now - Pullela Gopichand. He set up a badminton academy in order to provide world-class facilities and training to Indian Badminton players. The contributions he has been making to the Indian badminton sphere are invaluable. But how many of us know the lady behind him, in fact not behind him but walks alongside him is also an ace badminton player and has won medals for the country? This story is about PVV Lakshmi, an 8-time national champion in badminton. She is also the second Indian woman badminton player to participate in the Olympics. Let's take a look into the story of PVV Lakshmi who has been a tremendous support to the academy players, to her coach husband, and also to her children's aspiring badminton career.
A Badminton Freak since Childhood:
Born on 11th August 1974 in Vijayawada, Andhra Pradesh, Pandimukkala Venkata Vara Lakshmi (PVV Lakshmi) held the badminton racket in 1985, when she was 11 years old. Accompanying her father PVV Krishna and sister Sarada to their badminton court, Lakshmi developed an interest in the game. Lakshmi's father was a university-level player. Though Lakshmi used to play the game with zeal and grit, they never had a proper coach to receive professional training until 1993. It is only then, they bumped into SM Arif and that was the turning point and Lakshmi's journey into professional badminton had started.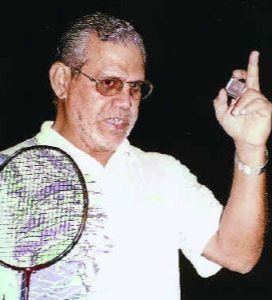 A Promising Career:
Lakshmi's first achievement came in in the State Championship when she won the singles under-15 title. She has also won a triple crown in the junior nationals in Vijayawada in 1992-93. Before winning the first women's national title in 1992, she won several tournaments in the junior category. After her first title-winning at the national women's single in 1992, for the next eight years, she hadn't given the chance of bagging it to anyone else. She remained in India No.1 in women's singles for eight long years. Partnering with her sister Sarada and Madhumita, she also won the nationals doubles. She was a member of the Indian team that bagged bronze in the Commonwealth Games held in Malaysia in 1998. She has won in SAARC twice. She participated in the 1996 Olympics and became the second woman badminton player to represent the country. "It was one of the biggest moments as badminton was introduced in the 1992 Olympics in Barcelona only. Although I did not have any big results, it was a big achievement," she says.
Lack of Infrastructure And Facilities:
The National Champion recollected the difficulties they faced as badminton players back in their times. They had to look for courts to take up their practice sessions. She said that the Lal Bahadur Indoor Stadium was often used for various activities and whenever there were elections, the ballot boxes would remain there for three or four months giving them hardly any space to practice.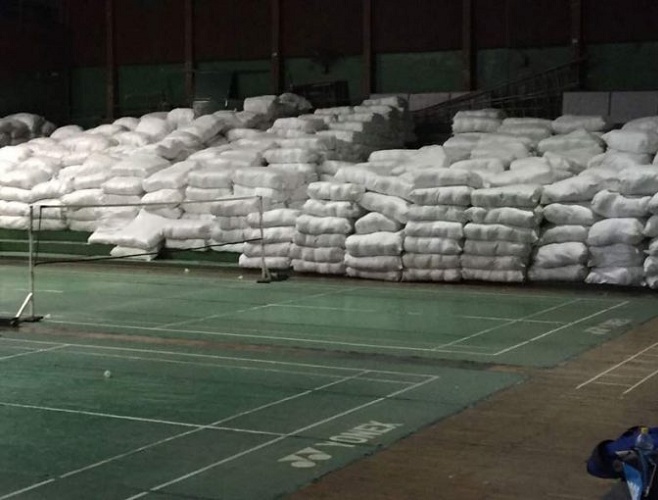 "We had to search for club courts and shuttles were a major problem. International exposure was very much limited," said Lakshmi."For four to five months a year, the indoor courts would be out of bounds. And then the availability of shuttles. They were quite expensive." she recollects. She also said that thinking of physios or masseurs who would advise on training techniques by avoiding injuries is a matter of infinite distance to them those days. "There would be none to advise us how to train and how to prevent injuries," she reveals. However, she says that it was all their dedication without any distractions that made them the best.
We were workaholics. The only advantage for us then was we didn't have the distractions that the current players have in the form of electronic gadgets and cell phones. We were pretty serious - on and off the court. Gopi used to spend four-five months a year in Germany only to practice. That is the reason he could win the all-England tournament, she said.
To Create A Better Environment For The Young Players:
To eliminate all the difficulties they faced as players, to give the future players the best of facilities, and for providing infrastructure to youngsters, Lakshmi supported her husband Pullela Gopichand, who she married in 2012, in setting up the badminton academy. She was very supportive of Gopichand during the formation of Gopichand Badminton Academy and has contributed to the effort of securing monetary support.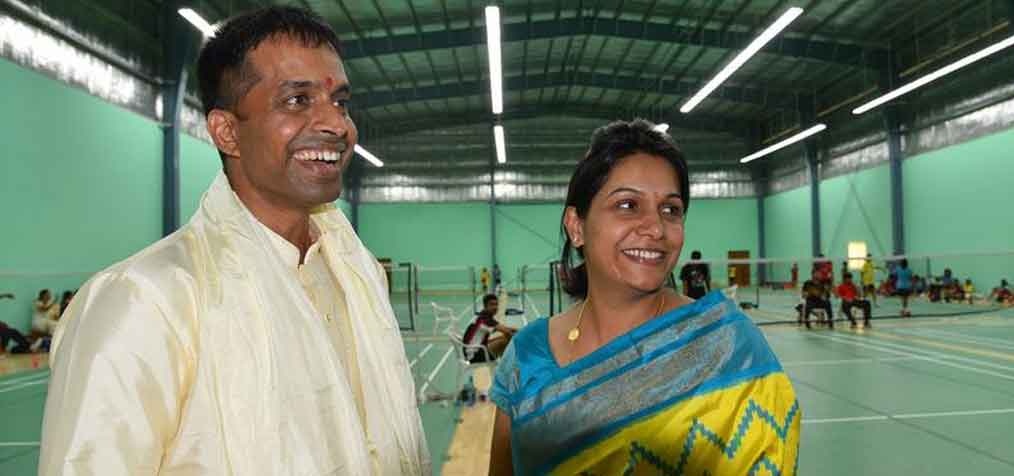 Along with her personal career-best performances that brought laurels to the nation, her most significant contribution to the nation was helping her husband in setting up their academy in 2008 because of which numerous players are shining in the national and international circuits. Lakshmi said, ''When Gopi won the bronze at CW Games (1998) and all-England (2001), he was 27, he did not have the adequate facilities. There were no indoor stadiums. The LB Stadium (in Hyderabad) or the one in Vijayawada would be unavailable for days and months. We could not even think of physios or masseurs that are available these days." she mentions. The purpose of starting the academy, thus, was to provide all those requirements that they never had — physical, infrastructural and technical. Lakshmi also says how dedicated and committed they remain to nurture the future champions.
How less we knew about the supporting hand that has always been a great strength to herself and her husband as well! Now, this lady of mettle is supporting and mentoring her children, Gayathri and Vishu who are slowly making it big in the national badminton circuit.