The first woman minister of Kerala and the one behind the country's first IT park breathes her last at 101.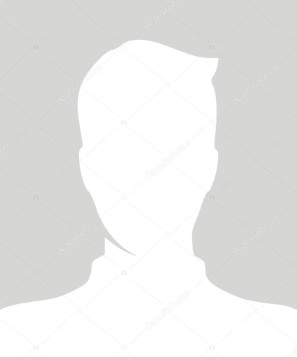 Unique leadership skills, clarity of thought, confidence in speech, never-fear and go-getter attitude – these are the diamonds studded in the crown of K.R Gowri, one of the finest ministers of Kerala state cabinet and the one with whom bureaucrats wanted to work with. An outstanding administrator, a revolutionary icon and a powerful politician has become the content of our page to inspire us all today. Let's know all that we should know about Kalathilparambil Raman Gouri Amma, the first woman minister and the first revenue minister of Kerala.
Named After A Legendary Personality:
Gouri Sankunni was a popular name in the history of Kerala as one of the first Malayali women post graduates. She lived more than a century ago. A man named Kalathilparambil Raman attended a reception that was held in honour of Gouri Sankunni and after returning home, he told his pregnant wife Arumuriparambil Parvathiamma that they would name their baby as Gouri if it is going to be a girl. So, when a girl was born to him in Pattanakkad village of Cherthala in Alappuzha district, she was named Gouri. Gouri was born in an aristocratic Ezhava family as the seventh daughter to her parents. After finishing her school education in Thuravoor and Cherthala, she finished her higher education at Government Maharaja's College and St. Teresa's College in Ernakulam. She was a gold medal student. She further went on to pursue Law from the Government Law College, Thiruvananthapuram and became the first woman from Ezhava community to obtain a Law degree. She began practicing as a Lawyer at Cherthala.
A Changed Path:
Gouri, who started the law practise, did not wish to continue. Had she continued, she would have seen a glorious career along with getting happily married into another well-to-do family. But she chose to walk the path introduced to her by her elder brother, KR Sukumaran, who was a member of the Communist Party of India. Sukumaran introduced his sister to the Marxist ideology and to the communist movement. In 1938, she took part in the student march led by AK Gopalan and that was her first step towards political entry. In 1939, the first unit of Communist Party of India was formed. Gouri joined the party in 1948, the same year when the party was banned, its leaders went underground and many were arrested after the famous Calcutta Thesis that called for taking up arms against the State. In this, Gouri Amma was also imprisoned and was at the Cherthala Police Station for six months. She was later imprisoned at the Central Prison, Poojappura. Narrating the kind of torture she and her fellow comrades were subjected to in the jail, Gouri Amma made a famous statement saying, "If the police lathi sticks have been capable of impregnating a woman, I would have given birth to numerous baby lathi sticks".
An Able Administrator:
After the Communist government came to power in Kerala in 1957, she held the position of the Revenue minister of Kerala and drafted the Kerala Agrarian Relations Act. When the Communist Party of India split owing to ideological differences in 1964, she became the founding member of Communist Party of India (Marxist) while her husband T V Thomas remained in the CPI. She was considered as the "stormy petrel" of Kerala politics who was a six-time minister and got elected to the state assembly 12 times. She was a minister in K Karunakaran, AK Antony, and Oommen Chandy-led UDF. While everyone thought that she would be the next Chief Minister of Kerala and the statement "she is set to rule Kerala" also flew in the air ahead of the 1987 election, she was kept aside and the party named E K Nayanar as the CM; on top of that, she was also expelled from the party in 1994. She returned to the Left Democratic Front in 2016. Amma later floated Janadhipathya Samrakshana Samithi and allied with Congress-led United Democratic Front (UDF). In the 1980s, she shouldered responsibilities as the industry minister in the EK Nayanar government and played a key role in establishing the Information Technology Park (Tehnopark), probably the country's first with the help of technocrat KPP Nambiar.
The lady who had mind of her own, who never bent before anyone, who has not compromised her principles for anything unparliamentary and unethical, who has always thought that her political career is for the masses lived a wholesome life. Gouri Amma breathed her last on 11th May 2021 when she was 101 years old but she lives on.