A child who ran 48 marathons at 4 lead to controversies. Why is he being talked about now?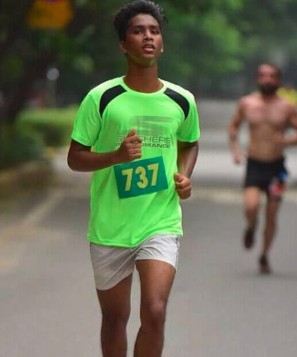 Do you know what is a marathon? The long-distance running race in which people usually run close to 42 kilometres. Can you imagine a four-year-old running a marathon - No breaks and no stopping anywhere? If you are jaw dropped now, then let me tell you that a four-year-old boy has run not one but 48 marathons in all. 48 marathons at 4 years of age? But how did he even start running? Let's get into the story of Budhia Singh, the ungroomed running talent that India is searching for today.
Painful Childhood:
Budhia Singh was born in Khordha district, Odisha in the year 2002 as the youngest among the four children in the family. He was just two years old when his father passed away. His mother, who did odd jobs couldn't afford to feed her children and according to the BBC news report, sold off Budhia to a travelling salesman for Rs.850. The salesman who bought Budhia illtreated him so much that Budhia's mother sought the help of a judo coach Biranchi Das, who also runs an orphanage. Biranchi paid the amount of Rs.850 back to the salesman and brought Budhia with him. Thus, Budhia started living in the local Judo hall with other orphan kids.
The Wake of A Runner In Budhia:
Budhia was being naughty and rakish in the orphanage when Das caught him to punish. He ordered Budhia to run and then went on to do his work. It's only after five hours that Das realized about the punishment he gave the boy. He went on to look for the boy and was astonished to see the little one still running. "Once, after he had done some mischief, I asked him to keep running till I came back," Das revealed. "I got busy with some work. When I came back after five hours, I was stunned to find him still running." recollects Das. The boy was taken through a medical checkup that revealed his heart beating normally even after continuously running for hours.
Das then decided to give the boy the right nutrition and training to prepare him for the marathons. He fed the boy eggs, meat, soyabean and milk. He trained him rigorously and the boy ran several marathons with ease. By the age of four, the boy already ran 48 marathons.
Both Das and Budhia dreamt of a bigger day where Budhia would run for the nation in the international arena. But life took new turns and brought Budhia to square one.
The Boy Brought Back To "Safe" Zone:
It was claimed that the ambitions of Das made him train the boy without considering his age. Rigorous training, as per the medical tests conducted on the boy in 2006, banned him from running long-distance marathons. It was ruled out that a 4-year-old who already ran 48 marathons should be subjected to so much physical pressure owing to the Olympics desire. He was separated from his guardian cum coach Biranchi Das and was admitted into a government-run sports hostel in Orissa State where he was barred from running longer distances but his weekly schedule included hockey, discus throw and football. However, in the hostel, Budhia, whose feet longed for a bigger dream, felt like he was lodged in a jail. Later, Budhia was also given a government scholarship to study in one of the most prestigious English Medium Schools in Bhubaneswar.
As He Grew Older:
The youngest marathon runner, now in his twenties has received wide acclaim and enjoyed celebrity status by appearing in several news reports and also in television commercials. While all this fame and money were allegedly becoming the factors of greed to Das, an inquiry by Indian child welfare officials was launched in January 2006 against Das who refuted them. However, the boy who dreamt of the Olympics along with his mentor reportedly didn't like his life after he quit running. Though he was kept away from long-distance running, he didn't forego his Olympic dreams. After the stay in school, he came back to live with his mother and sisters. Without a coach, he still trains six days a week all by himself. "I want to win Olympic gold for India in a marathon at the 2024 Olympics," Budhia told Reuters. In 2018, one of the notable coaches who train the long-distance athletes, Patrick Sang, offered to train Budhia after conducting physical and psychological tests on the boy. He said that once the boy turns twenty, he will be happy to coach him if he is tested to be "OK" and believes that it takes three to five years to reach world-class marathon runner ranges.
"After turning 20, Budhia will have six years to take a shot at the 2028 Olympics in Los Angeles, if not the 2024 Games in Paris", he told a release in 2018.
This 2006 Limca Book of Records holder who ran from Puri to Bhubaneshwar in seven hours and two minutes at the age of five, received the Rajiv Gandhi Award for Excellence in the same year.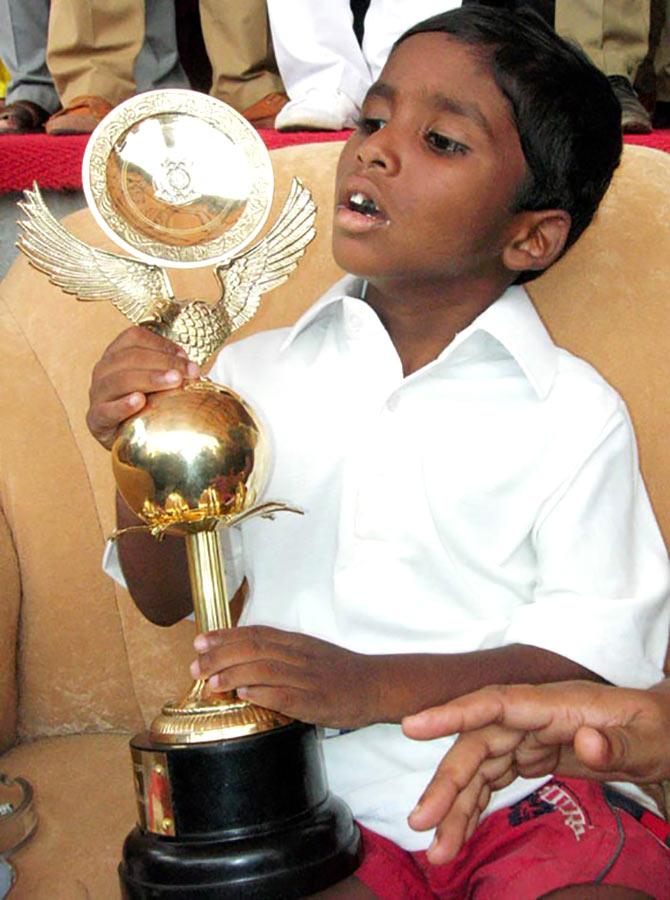 But with his present situation now, where he has the dreams still burning but lack a mentor to channel them, will he be able to make it to the upcoming Olympics? With the government's intervention and the support of prominent people in the field, the answer can be YES. When this young runner could inspire other runners like Rajeswari Das, who at the age of 6, ran 60km winning the gold medal in state-level and silver medal in national level 100-metre races, will not be an inspiration to himself?
He could well be the medal winner for India at the Olympics.