Jyothi Jewellers founder bags the ATA award. Her designs are unique, modern, trendy, and stylish..check out.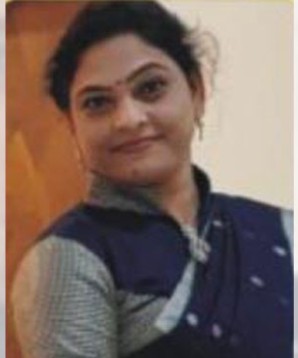 She is a woman of strength. Her passion for what she does keep her hooked to her chosen field for years. Her contribution to the 'golden' field placed her at the peaks of success. She is also an expert in Yoga and has immense knowledge of nutrition. Her understanding of human psychology helped her counsel people on various family issues. She is the most experienced jeweller from Hyderabad, Mandadi Jyoti Reddy and this is her successful journey.
Mandadi Jyothi Reddy hails from Hyderabad. She has done a certification course from the Hyderabad Institute of Gems and Jewellery. Jyothi then started her own jewellery store in Hyderabad and named it Jyothi Jewellers. She started offering high-quality gold with new and unique designs that cater to modern tastes and preferences. It is all her effort and dedication that made Jyothi Jewellers stand among the topmost in the 'golden' zone. With her hard work and grit, she stood as the most successful entrepreneur. One, two, ten - No, it's an absolute hard work of 19 years that got her to where she is today.
Recognition to The Dedication:
Mandadi Jyothi Reddy, for her exceptional contributions to the field of business, bagged the American Telugu Association (ATA) Women Achievers Award 2021. This award was presented to her on the occasion of women's day in recognition of her outstanding work as a jeweller for 19 years now.
The Philanthropic Businesswoman:
Jyothi Reddy is not just doing business for profits and self-sustainability but also strives tirelessly for the upliftment of the underprivileged. She also works for the empowerment of women. She extends financial assistance to several orphanages in Hyderabad. Jyothi Reddy also sponsors the education of girls along with organising and shouldering women's marriages. Along with being an entrepreneur, Jyothi Reddy is also a well-known advisor on nutrition. This yoga expert also helps people and counsels them on various family issues.
Congratulations to the lady boss who is not just a businesswoman but also a philanthropic soul. We wish Jyothi Reddy many more successful years to come.