Kashmiris prefer Homemade detergent says this entrepreneur. Journey never easy!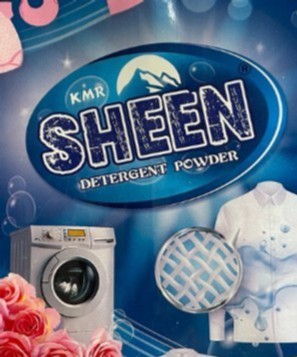 When you take a decision in life, come hell or high water, you must stick to it. It's the only way to reach where you want to. You will be mocked either by people or sometimes you will be made a laughing stock by the circumstances. But nothing should stop you from doing what you aspire to. The story of Kashmir's Zakra Tanzeel tells us the same thing and when she started to do something on her own, little did she know that every time she wanted to step in, a thousand roadblocks come her way to throw her out. Not once but twice she experienced the same hurdle but she persisted. Her patience and hope for good days have made her a successful entrepreneur.
An Entrepreneur By Choice:
Zakra Tanzeel is a 29-year-old woman burning with intense passion to create herself an identity, hails from Budgam district of Central Kashmir. After her graduation in Commerce, she worked as a school teacher but always wanted to build her own brand. However, she never had a clue of what to do and how to proceed. All she knew was to stick to her dream and work relentlessly on it. One day, while brainstorming ideas to start her own venture, she kept discussing with her husband about the possibilities. Both of them searched on the internet looking for various ways to start a small scale business unit.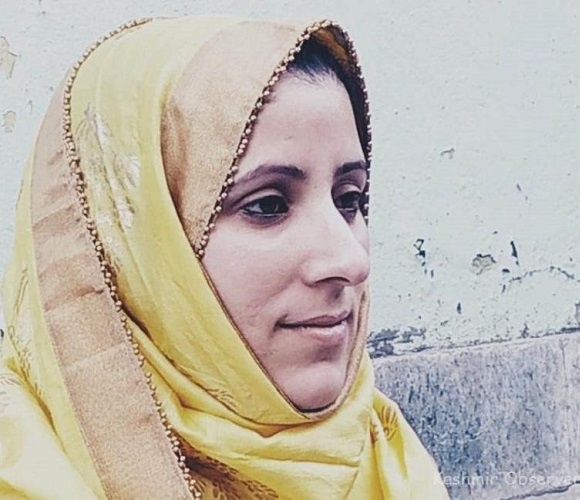 A Proposal That Hit From Nowhere:
While the husband and wife were churning their brains and websites looking for a suitable business idea, the plan to come up with a detergent of their own sttuck Zakra's mind. She started collecting more information about small scale units, the process to begin, and establish them. The couple started working on the formalities in 2017 and by August 2019, they were ready. She then set to launch her detergent brand under the name, "KMR Sheen" whose product included self-made detergent powder.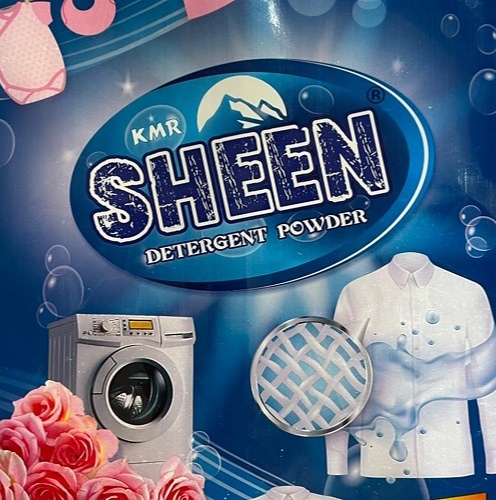 Obstacles Stopped The Flow:
Once everything was set to be released into the market, Article 370 was abrogated and Kashmir went into lockdown. "I had invested a lot in setting up the unit. Took loan for the support but it was all crashing down. Before I could fulfill my dreams, the lockdown was imposed," recalled Zarka. Zarka had to slow down. She knew that it was just a pause but not a complete stop. She waited patiently for everything to come back to normalcy. "It took a lot of time. But I didn't stop dreaming. I wanted to give it a try again.", said Zarka. Once lockdown was lifted, Zarka procured more machines and equipment building her factory with all the required facilities. Her aim was to create the best detergent of the valley. Everything was set and ready to go, when COVID-19 pandemic hit the world and time ceased again bringing everything to a standstill with its imposed lockdown. "This time round I thought all my money and efforts are doomed. I knew I would never cope from the loss I was facing. But my husband kept on reassuring me that everything will be alright.", recollected Zakra of her low days. It was then that her husband stood firm as her support system. He assured Zakra that the phase she was going through is just temporary and it shall pass.
The Revival:
With constant assurance from her husband, Zakra pooled up courage and waited for the days to get better. Curtains raised in the month of March this year and her unit went into full functionality. They have got a resource person from Gujarat who trains the staff in the factory about the preparation of detergent. Zakra introduced her detergent in the market of Budgam and she has been getting good reviews ever since then. "My detergent is at par with all good brands out there in the market.", says Zakra with confidence bubbling in her voice. Currently, Zarka sells small sachet packages and is in plans to expand on operation if things come her way.
The Perseverant Entrepreneur's Hope:
Zakra , who firmly believes that the only challenge she has to overcome is winning the trust of people, says, "Most of the people don't trust their own brands. They think it's made in Kashmir and won't be of good quality. And I think to overcome that ideology is my biggest challenge."
This lady of dreams didn't sit and dream but worked to get them work in real-time. Kudos to the Kashmiri woman's grit and endurance that turned her into an entrepreneur with success and growth.

Follow Her Work