Was it choice or destiny that drove her to being a Truck driver?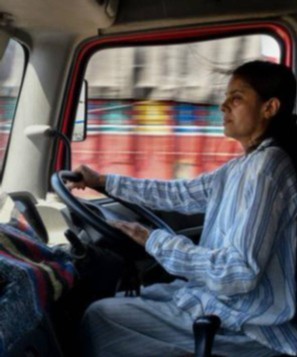 "Nobody believes that I drive trucks – whether then or now. They assume that I am the driver's woman. Mechanics on the highway looking for a scooty or a car to fix a punctured tyre. But I show them my 10-wheeler. (laughs). Men at dhabas and elsewhere leer at me, but when they see me at the wheel their look changes dramatically. But none of this bothers me, it never did. I have taught my children the same," says Ms. Yogita Raghuvanshi, a Lawyer who drives trucks. This is all about the first woman truck driver of India who has already driven 5 lakh kilometres by 2013.
"Great Things Happen When You Move."
Yogita Raghuvanshi was brought up in Nandurbar in Maharashtra. She graduated in Commerce and Law. She was married off to a Bhopal man in 1991. At the time of her wedding, her husband's family claimed that he is a lawyer practicing in the Bhopal High Court which turned out to be untrue. Yogita still found happiness for herself in such a relationship and had two jewel-like children Yashika and Yashwin. However, in 2003, Yogita lost her husband in a tragic road accident. What came as a lump on the soaring throat is the news of her brother's demise who set to attend her husband's funeral. She was 33 years old then and her family claimed her husband's property along with his house. Her father also wished that she should transfer the power of attorney of her husband's three trucks while she transferred her husband's company in her name. This is how this young mother of two became the owner of Rajhans Transport Company. She, being a law graduate, didn't choose to practice law and decided to turn to trucking instead. She has a valid explanation for this. Had she taken up the legal profession, she must have to practice as a junior to some lawyer in the initial days which will give her nothing more than peanuts. In a position she was in at that time, she wanted immediate and stable income. Thus she chose truck driving over the legal profession. "If I had opted to be junior to some lawyer and enter the legal profession, I would have got only a pittance for the many initial years. But I learnt that driving trucks meant instant wages and greater stability. In a country that is developing at such a rapid pace, there will always be work for a truck driver.". Yogita employed a driver initially but she made losses and this made her hold the wheel herself. "I decided to take the matters into my own hands, changed the course of my life from losses to profitability and realised that Great Things Happen When You Move and once you start moving, the barriers and roadblocks mean nothing.", she said. This woman of mettle who grew up as a tomboy thus became the first woman to have stepped into truck driving, a male-dominated sphere.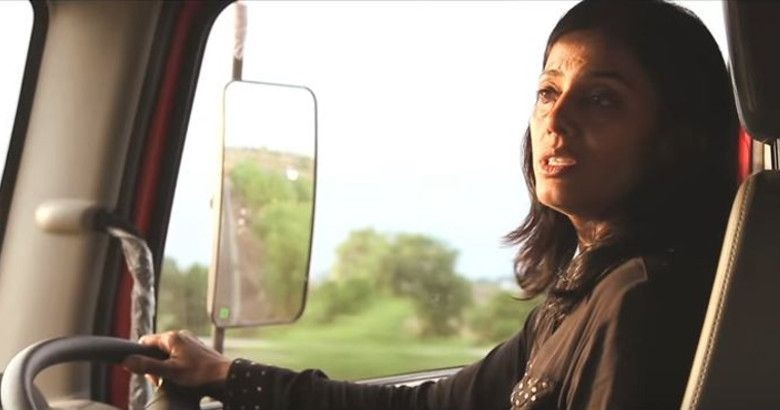 UnKnown Route - So what?
Yogita first drove the wheel of her truck on the highway to reach Ahmedabad from Bhopal, a route that is totally alien to her. "I trusted my instincts and my confidence. I didn't even know the roads or which road leads to which highway. I kept asking people for directions and kept moving ahead towards my destination," she says. There you go, from then on, this lady never looked back.
Female? No, You Don't Belong Here - Well, She Doesn't Care:
Yogita says that being a female, she had to face everything that society subjects someone to, who don't fall into the stereotypical gender roles. She underwent the same treatment as every other woman who would challenge the archetypal gender roles would undergo. But she ignored all of them. "None of the negativity bothers me, it never did. I have taught my children the same", Raghuvanshi, who traversed the longest haul, Bhopal-Kerala-Jammu-Jalandhar-Indore-Bhopal in less than 10 days, says.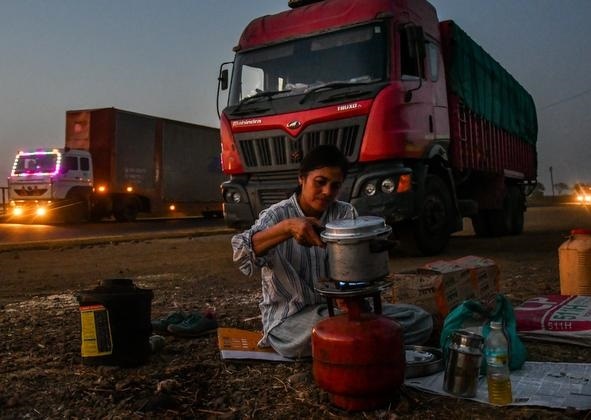 Award-winning Truck Driver:
Her grit and determination were recognised when, in 2013, she was presented with a Mahindra truck along with bestowing on her, the Mahindra Transport Excellence Award. She says that it is so good to see many women coming forward to take up challenging roles these days. She advises all the women out there not to be afraid to break stereotypes. "All I want to tell women is that one must have self-belief and must not succumb to what the world perceives about them. If we want, we can do anything and break social stereotypes. I feel extremely powerful behind this wheel and I am proud to have taken up a job that is remotely associated with women. I love to take challenges head-on every day in my field of work, and this gives me a lot of confidence," she says.
Giving Back To The Society:
Yogita, who sees children waiting outside the locked school gates while she is driving by the villages says that she would teach them in future. "It is a despairing sight. I plan to teach these children when I am done with trucking," she says.
Creepy looks at dhabas and highways, inaccessible toilets at the factories where she loads and unloads her truck - everything that haunts her on a daily basis never stopped the ten tyres of her truck so far and the journey continues.