Candle making is age old but turning it into a business venture one must be creative.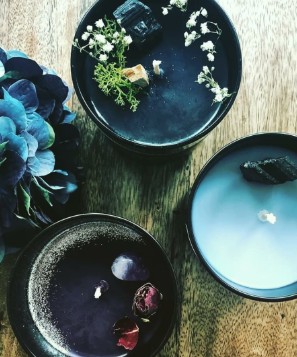 It's so impressive to look at how youth are coming up with their own ideas to make and create employment opportunities instead of waiting for hours to give job interviews. Most of the youth nowadays have plans readily available in their pockets. Gone are those days when they were afraid of investment. Owing to lack of funds and resources, though they had ideas youngsters never stepped ahead to start their own ventures. But now, they started exploring ways to become entrepreneurs and are emerging as job-givers. This is another journey of an engineering graduate whose love for candles turned her into an efficient businesswoman. Colourful, aromatic, elegant and customised candles from her startup are lighting up the Kashmir valley now.
25-year-old Mehak Pervaz who hails from Elahi Bagh of Srinagar was always fascinated by candles ever since her childhood. Brought up in a place like Kashmir that witnesses frequent powercuts, candles are the part and parcel of their dark evenings. However, the population in Kashmir have never used candles for decorative purposes or on any special occasions. Mehak always felt how candles help lift one's mood and how the serene lighting coupled with nice aroma can make the whole scene worth remembering. "I have realised time and again that lighting a candle does wonders to lift one's mood.". This candle lover happened to see some spectacular pictures of candles on Instagram and that is when she decided to make candles and sell them in the valley. It was the COVID-19 lockdown time in 2020 and the best time, according to her, to start a business from home.
Colourful And Elegant Lights:
Central Kashmir's Mehak Pervaz who observed that the people of Kashmir haven't ever thought of other uses of candles apart from using them to light up a powercut evening decided to introduce how diversely they can be used. To the people for whom candles are just a substitute for light bulbs, Mehak introduced what candles can otherwise be. She wanted to introduce colourful, aromatic and elegant candles designs apart from the conventional white ones used by the people. "I have seen people in foreign countries use candles for leisure purpose, but here, people do not use candles for reasons other than lighting. Through my venture I want to show the valley the real beauty of candles", she said. Mehak thus launched 'Shamaaque by Mehak', her candle making business during the pandemic year, 2020.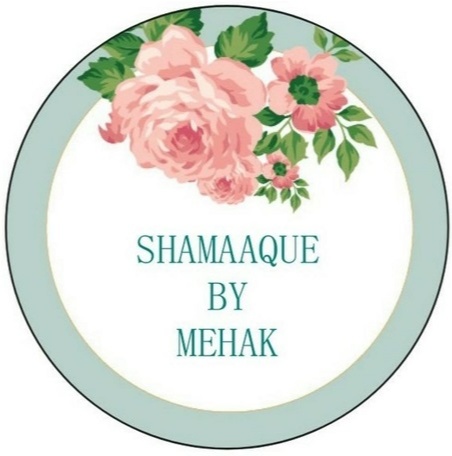 Was Not Easy But Didn't Give Up:
Mehak started with an investment of Rs. 40,000. However, to make candles, she couldn't find raw material in Jammu and Kashmir. She had to procure tools, raw material, wax etc. required to launch her startup from outside Jammu and Kashmir. She got all that she wanted from outside and started her business with the support of her elder brother, Sibtan Mir. Mehak set to make candles herself and for designing one piece, it takes her 2-3 hours. She priced the candles according to the amount of work put into them and they usually range from Rs.30 to Rs.700. Coming in both scented and unscented versions, Mehak's candles are also customised according to the client's requirements. She holds an Instagram handle where she posts her newly designed candles on the name "Shamaaque_by_mehak" and has around 14k followers. Most of her orders come from here.
Unique Candles That Attracted People:
Mehak's candles have attracted people from around the valley. Her unique candles that came with different designs and colours showed them how diversely candles can be used apart from just lighting up the room. Mehak became the first person in the region to start a candle-making business and that received wide acclaim. "Since I am the only one in the candle-making business in this region, I fully intend to take this business forward, and bring loads of candle varieties to the people of Kashmir.", she said. Within just 8 months of its opening, this venture received great response with people ordering candles for ocassions. "People in the valley are now ordering different colours and designs for festivals, wedding ceremonies, birthdays, and other occasions. This culture was dead, but I am glad my venture is reviving it.", she said with happiness beaming on her face.
The Roadmap To A Fulfilling Future:
Mehak, who showcased her business venture in November 2020 at the women entrepreneurs' event organised by the Jammu and Kashmir Tourism Development Corporation Limited received great appreciation from the tourism officials. "I have introduced many designs in lovely new containers to attract more customers. As of now, I run my business from home, but I would love to take this on to a larger platform.", she says.
We wish this young entrepreneur grow leaps and bounds in her path and may she inspire and empower many on her way.

Follow Her Work
CheckOut Her Customised Candles