Woman who sold coal is now the owner of huge business. Get inspired.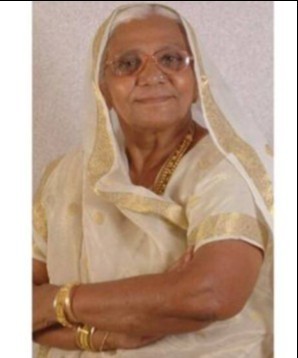 When life opens doors to you, you should be vigilant enough to access them. You need not lament the misfortune and the disadvantaged life you lead. Life suddenly shows you a way and all you need to do is to be able to recognize the path and walk the path with grit and passion. Then, you are sure to relish the juicy fruits of life. That is what Savitaben Kolsawala has done. Today, she is one of the top-most entrepreneurs of India and her story gives hope to all those who remain dejected with their poor financial conditions and crib about the lack of privileges.
A Life That Was Lead in Poverty:
Savitaben Kolsawala hails from Ahmedabad, Gujarat. She came from a poor Dalit family whose economic conditions were worse than weak since the beginning. She was married into a family with an almost similar financial background. Her husband worked as a conductor in the Ahmedabad municipal transport service. His earnings were not even sufficient to run their joint family. Under such conditions, Savitaben decided to earn for the family. She tried looking for work wherever possible but no one was ready to give her a job owing to her illiteracy. She tried many jobs but in vain. However, as it was said, if you decide to work, nothing can cause hindrance to you. Some of the other paths shall be ready to take you in. Savitaben's parents used to sell coal and thus she too decided to walk in the same path and resolved to sell coal. However, she did not have money to buy coal initially. She thus collected burnt charcoals from factories and mills went door to door to sell them. She faced challenges when the businessmen didn't believe in her to give her coal to sell - the gift of being a Dalit.
"The coal merchants were of the opinion that she is a Dalit woman and if she runs away with the coal tomorrow what will they do.", she recollects her past in an interview.
From Going Door- Door To Owning A Shop:
Savitaben decided not to give up on her hard work. By going door to door and selling coal, she built a firm customer base. Eventually, she decided to expand her business and thus opened a small coal shop. Within just a few months of its initiation, Savitaben started receiving orders from small factories. Her orders came majorly from the ceramic industries. She also visited various factories to fulfil the order distribution and payment formalities. It is only that when she got a chance to look at how those factories were running.
To Start A Venture Of Her Own:
Savitaben was drawn towards the ceramic factories and wanted to start one on her own. She started by buying a small ceramic furnace. She started to supply good quality ceramics at a cheaper cost which gave her good business in considerably less time. Over a period of time, she started tasting the fruits of success. In the year 1989, she ventured into manufacturing Prier Ceramics and by 1991, she also ventured into exporting of Ceramic Products in many countries by establishing a company called Sterling Ceramics Limited.
The lady who went from door to door on foot now owns luxury cars like Audi, Pajero, BMW, Mercedes. She lives in a posh bungalow with ten bedrooms in Ahmedabad. Kudos to the influential industrialist who started from scratch and built a huge empire single-handedly.
Leaving behind what she owns today, she showed how well life can be reframed and moulded with hard work and grit.
Read More Articles: Chetna Gala Sinha, a Social Activist Drives Rural Women to Execute Their Capabilities.