Chances of me not making it a success don't arise. Fuel Delivery entrepreneur boldly states.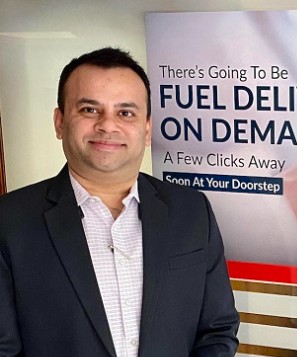 In the age of digitalization, everything is possible with just a click on your smartphone. Be it food, clothing, accessories, groceries, vegetables and fruits, water - anything can greet you at your door. But have you ever thought that fuel can also come to your doorstep? "Why not?", thought Rakshit Mathur, an investment banker turned entrepreneur. With changing times, anything is possible and now, the fuel delivery.
Rich Experience In Diverse Fields:
Rakshit Mathur who worked for over a decade and a half in the Corporate sector shouldered responsibilities in the spheres of Sales & Marketing, Business Development, and Channel & Relationship Management. Eventually, Rakshit Mathur thought of carving his own business and looking for possibilities. He discovered the potential of IoT (Internet of Things) and wanted to harvest it to the fullest. After exploring various options and opportunities, he zeroed upon the concept of fuel delivery. For this, he should arrange means for the customers to create better service platforms for them to order and receive the fuel.
Relying On The New-age Technology:
Rakshit Mathur, in the year 2020 laid foundations for his start-up "The Fuel Delivery". The Fuel Delivery (TFD) is a step towards solving the issue of managing the fuel requirements of the customers efficiently, cost-effectively and safely. TFD strives to provide multiple fuels starting with diesel (HSD) and all the fuels required by different establishments for use in industries, manufacturing units, generators sets and vehicles. The start-up delivers fuel to various sectors like real estate, hospitals, corporate office parks, schools and institutions, banks, shopping malls, warehouses, and the agricultural sector. Rakshit took the advantage of his technological skills gained from the corporate world and deployed a mobile App. With a vision to transform the Fuel Delivery space, he brought in a delivery system that supplies fuel to the customers at their chosen locations keeping safety in mind. Customers can place an order through the mobile app or the web app, <https://thefueldelivery.app>, or call on the Toll-free number 1800 123 2206. They are asked to give details like their name, mobile number, the quantity of fuel required along with address and time of delivery. The fuel delivery tankers are also enabled with an IoT solution allowing effective real-time monitoring and tracking. The logistics can also thus be managed better thereby cutting down on the order fulfilment time. The company's tankers are also made compliant with the Petroleum and Explosives Safety Organisation (PESO) standards. He says that they are fitted with the best safety fittings like spark arrestor, emergency shut-off valve, fusible link, emergency vent, pressure vacuum valve, etc. These dispensers are fitted with a meter indicating the quantity of fuel that has gone into the customer's generators or other equipment. TFD boasts that its drivers and refuelers are highly trained in security measures and ensure safe deliveries.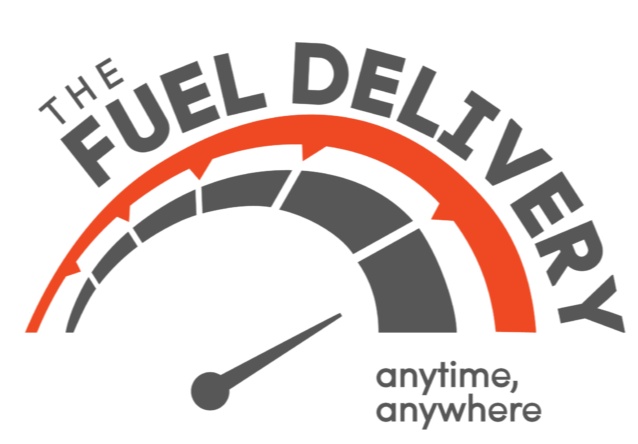 Recognition To The New-age Start-up:
For being an outstanding start-up ensuring safe delivery of fuel to the customer's doorstep and for its innovative business model, The Fuel Delivery was presented with the "Indian Achievers' Award for Promising Start-Up, 2021" by Indian Achievers' Forum & Achievers' World. The start-up received this recognition for its 'on-demand service delivery business model' that wider scope to spread its operations across the country and at the same time contributing towards employment generation and nation-building also addressing the issue of last-mile delivery. When asked how he felt receiving the award, he said, "We are delighted to accept this honour from the prestigious Indian Achievers' Forum & Achievers' World for our contribution in the on-demand service delivery segment in India. This recognition validates our belief that using IoT-based technology to extend the fuel delivery service and provide an enhanced delivery model through entrepreneurship is a force multiplier to demonstrate growth and development at the bottom of the pyramid. This recognition encourages our team to rapidly scale up our operating model and take it to the next level by operating and managing more and more fuel delivery browsers and infrastructure across the country in a phased manner."
Future Prospects:
The Fuel Delivery that recently started its operations in Mumbai and Delhi NCR is looking forward to entering into the markets like Chandigarh, Bengaluru, Hyderabad, Chennai and Kolkata in the next one to one and a half years. Also, as the world is walking towards everything electric, replacing fuels, Rakshit is prepared and ready for this as well. He says, "We are planning to deliver CNG and even set up infrastructure to provide fuel or energy to electrical vehicles as well. Such activities are governed by government policies and schemes and therefore being a law-abiding organisation we will wait till all guidelines, permissions and operations are defined by the respective stakeholders."

Follow His Work