Play, Compete and Win Real Cash through the extremely popular Indian WINZO – APP.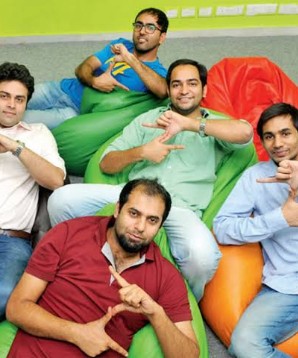 Success and failure
Success was easy and quick for Paavan Nanda in the ventures he started but one failed acquisition brought everything to a grinding halt. Zo Rooms, Zostels were some of the enviable start-ups founded by Paavan Nanda. Burying the past, moving forward and bouncing back was critical at this juncture and for that matter bouncing back faster. Scounting around for fresh ideas and concepts though difficult but was not impossible for this young entrepreneur.
Gaming and entertainment platform.
The gaming idea seldom goes wrong. First, Paavan needed to understand that there are more than 300 million Smartphone users. Second, knowing well the huge number of users gaming for hours on end. Third, there is no age, education, literacy criteria – anyone and everyone is gaming. Last but not the least – research proved that there was not one single Indian company that monetized and made it big. Paavan sensed a great opportunity, grabbed it and that's how WinZo Games took shape. Teaming up with his good old friends Chanchal Kurele and Saumya Singh who had the right mix of education and experience took it to the next level.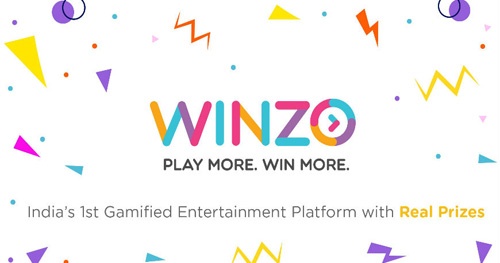 Indian Gaming Psychic
An analysis of what kind of games Indians love was another important angle he needed to focus on. Being an ardent Poker fan himself and seeing the poker and card gaming trend, Nanda started to create pilots. People have different mind-sets while gaming – some play for the heck of it and some were in it to make money and some others to gain knowledge or skills. Diverse cultures, languages, entertainment tastes, lifestyles – all this made this intelligent entrepreneur offer the games in various languages. Today WinZo APP boasts of 5 million subscribers operated via Tictok Skill Games Pvt Ltd. The reach is gone far beyond the interiors of the country. From Ninja, temple runner, rummy, teen Patti, and other card games, quizzes, brain development games, crosswords, carom, cricket, bubble shooter, fruit samurai, knife up, memory mania, fantasy league, and trivia-based questions in 8 different languages and 8 more are in the pipeline. The final aim is to reach 100 plus games.
A chance to Win REAL Money.
WINZO APP - For a gamer winning cash and rewards has no limits. Some make a few thousands while others go on to making lakhs. It can get quite addictive but that's the name of the game in today's tech-savvy generation.
The gamers' subscription fee or top up their wallets goes into a prize-pool via paytm or bank accounts. This pool money is distributed among the top performers on the basis of their ranks and skills. The partnered brands give away discount vouchers as rewards too. Only way to know is to try WINZO APP.
Gaming Frenzy
Gaming is here to stay for a long long time. India's smartphone base has surpassed 400 plus million mark and is growing faster than one can imagine. Gaming is the only platform that seems to have over-taken the TV watching time. Infact the lower income strata people who used to play Ludo, cards, carom on the streets is soon moving to gaming on smartphones.

Expect more from Winzo
WINZO is sure to reach the No. 1 option platform sooner than later. The final goal is to get the popular Google games into WINZO's platform and steadily make it into a full-fledged entertainment platform. Both in-house development of games and partnering is the way it goes. WINZO has infact received a couple rounds of funding and are keenly watching to expand to SAARC, Asian and African countries.
A bit of precaution – Enjoy gaming but too much of anything is......