Want to stay fit while you travel and explore? Try bicycle touring - "Pedal in Tandem".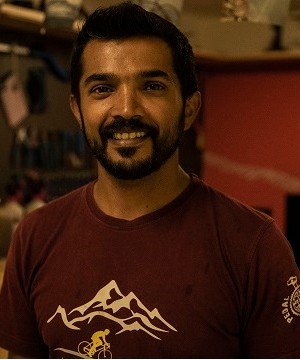 Pedal in Tandem was started 3 years ago by Dheeraj Subramanian and his wife, Poojya Basavaraj, as a bicycle touring company.Dheeraj was an IT professional who couldn't find enough time for his passions or meaning from his work. He chose a bicycle for his daily commute to add some variety to his daily routine while getting fit and beating the Bengaluru traffic.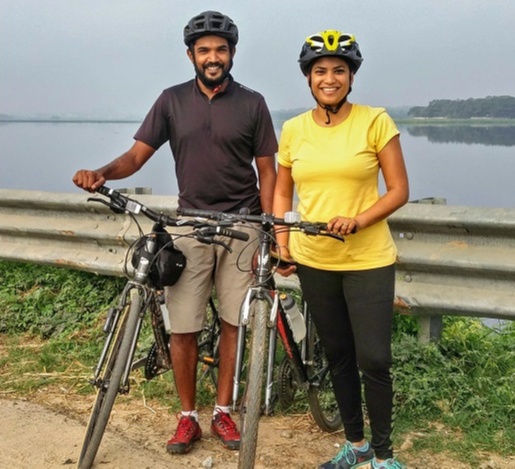 Bicycle, Travel, Fitness
Dheeraj loved travelling and exploring new places. During one of his travels, he decided to take a bicycle and realised that he could explore more of the region on his bike than in a car. There began his bicycle touring journey!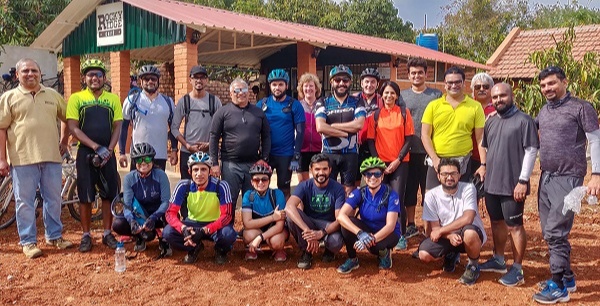 His love for bicycling grew, as did his love for travelling, while he explored places around Bangalore. He soon realised what a niche community he was part of, how much he could offer and how much people would enjoy this type of travelling.
Pedal in Tandem
This propelled him to start Pedal in Tandem, a company that focuses on offbeat curated travel on bicycles. Their tours show you what you'd see as a traveller, not as a tourist. These itineraries take you and your bicycle on traffic-free roads, deep in the interior regions, through forests, villages and farm-land. They introduce you to new cuisines, allow you to meet new people and spend some quality time with nature.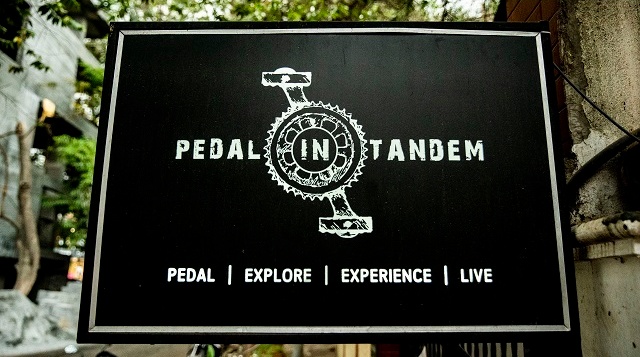 Explore on a bicycle
Pedal in Tandem has different levels of rides: Level 1 is for beginners, Level 2 is for people with intermediate experience who want to take it up a notch and Level 3 is for experienced riders, covering difficult terrain and longer distances. They conduct everything from half-day tours to 10-15 day epic adventure cycling journeys. This allows people with varying experience levels, irrespective of their age, to enjoy bicycle touring and adventure travel. The dynamics of the group are such that everyone looks out for each other, while the company ensures that you have complete guidance as well as medical and mechanical support at all times.
If you do not have a bicycle, fret not because bicycles can be rented from their bike studio for the duration of the tour.
In the last three years, the company has toured across the country; they've covered South India extensively and parts of the North and North-East such as Spiti and Sikkim. They are also doing international tours in Kyrgyzstan and Nepal, along with multiple other tours within India, which can be viewed on their website www.pedalintandem.com
Bike Studio
The Pedal in Tandem bicycle studio opened 10 months ago in Indiranagar and offers a wide range of carefully selected bicycle products and services.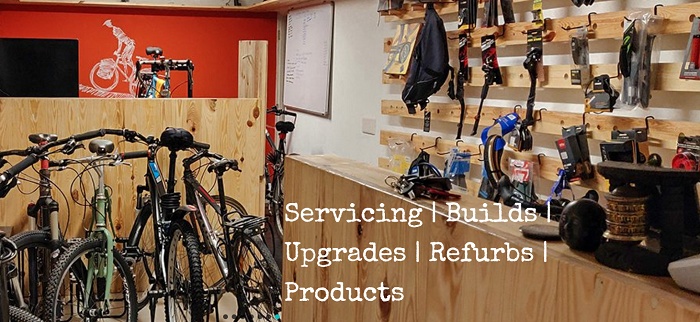 Whether you are looking to buy a new bicycle from any of the reputed brands or want to pick up a good quality refurbished bike, you can be rest assured to get the best recommendations from their experienced team. Most fascinatingly, they offer custom bike builds, using frames and components that are carefully matched to user requirements and personalities. Each of these are signature builds, one-of-a-kind machines that will stand the test of time and age gracefully into classics and family heirlooms.
Business Model
Pedal in Tandem was bootstrapped in 2016 and is already a profitable venture. The company continues to make incremental investments in their range and depth of offerings. Although they are based in Bangalore, they have people from all over the world sign-up for their bicycle touring experiences. The company is open to investors who are interested in the concept of bicycle travel and want to work with an exciting start-up to take the concept to the next level
Check Out this Video