What is so great about a Family Pub that is getting this Lady awards. Everyone can enjoy it.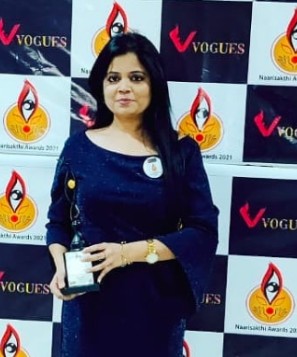 What is considered to be dominated by men is being taken over by women these days. All these years, when men ruled certain domains, women faced restrictions. Some male-dominated spheres were not family-friendly as well. When women started to enter into such realms, things began to change.
How many of us can digest the fact that women can go to pubs and enjoy the nightlife the way men do? "Broad-minded" families allow their girls to enjoy and dance in the pubs but the girl is accompanied either with friends or acquaintances and must return home before it's too late. Too late here is when the clock strikes 10. Enjoying in Lounges and pubs just like men do all night turns out as a matter of "bad behaviour" for girls. Okay! Can a man take his wife and children to a pub and can his children dance to the music in the dark? Nah! That too doesn't work! Few zones are strictly "for men". No women and no families allowed. In such a scenario, when women started to change everything that's designed in favour of men and their lives, here is the story of another such woman who stepped into the male-dominated area and has made it big, so big that she was also honoured with the Indian Achiever's Award. She is the Hyderabad-based Preethi Reddy.
Vast Experience That Made All The Difference:
Preethi Reddy who pursued Masters in Business Administration started to work with several national and multinational companies across Europe and South East Asia. She discharged her duties in a construction company as the Asia Pacific Head. She was associated with the department of Human Resources. Years passed and Preethi decided to return to India and start something on her own.
The One-of-a-kind Venture:
Preethi, who is also an extensive traveller, combined all her experience at work with observations while globetrotting, to give rise to her venture. Her research into various businesses made her understand that the lounges and night hotels or pubs are not still considered safe for women and are not family-friendly too. Owing to this fact, she wanted to take the opportunity to fill the gap. In order to create an atmosphere that caters to everyone's recreational needs irrespective of age and gender, she decided to come up with the idea of launching a pub. She thus laid foundations to Sherlock's Lounge and Kitchen. With this, she became the first person to introduce the concept of "Family Pub" in Hyderabad and her venture, the first Lounge in the city to host families. Interestingly, Preethi takes care of everything in her Lounge. In the male-dominated zone, she started to break the barricades and went ahead to shoulder the operations of the lounge. Not only managing the operations, she has even surprised everyone by making cocktails. A woman, taking charge of A-Z in a (family) pub established by her own is a treat to watch.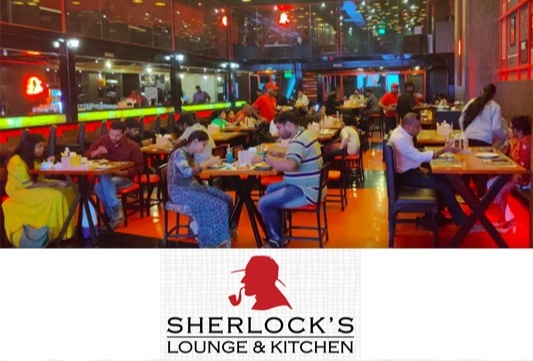 Recognition To The Barrier Breaker:
Preethi was honoured with the Naari Shakti Women Icon Award. She was also the Finalist of IR Mrs. India 2021. For her distinctive contributions as an entrepreneur and for her long and accomplishing corporate career, she was also lauded and featured in WOW Magazine and a few Telugu Chronicles. She was presented with the Indian Achievers Award 2020-21 in recognition of her professional achievement and contribution in nation building. Executive Director and Editor, Indian Achievers' Forum & Achievers' World, Harish Chandra said that she deserved the honour for her achievements and contributions. She has also received the honorary Doctorate from the Commonwealth Vocational University for her contributions in the field of Human Resources.
Who said that women have limitations? It sounds like the pop of a champagne cork when a caged bird sings. Women! Get to work leaving your inhibitions behind. Have trust in yourself and believe that you are loaded with potential. Get Set Go!

Follow Her Work