Mathew's PAPERMAN Company has transformed lives of Kabadiwaalas through effective Waste Management.
- By:
swetha_vangaveti
, Published on:
05/02/2020
IST, Last Updated:
05/02/2020
IST
31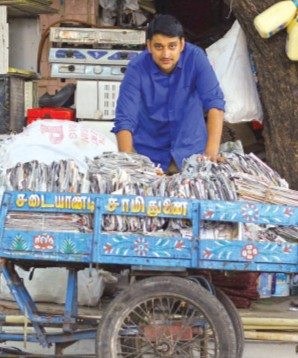 | Name | mathew jose |
| --- | --- |
| State/Country | Tamil-Nadu |
| Achievements | Forbes 30 under 30 |
| Category | Entrepreneur (Corporate) |
| View Updates | Click to View Latest Updates |
A Man Who Makes The Best Out Of Waste
He chose a peculiar path. He met new challenges. He cleared all the stumbling blocks and carved a wholesome pathway. We proudly present the story of Mathew Jose - a young man, who, the Forbes recognised as one in its 30 under 30. PaperMan is a receipient of many other awards and rewards.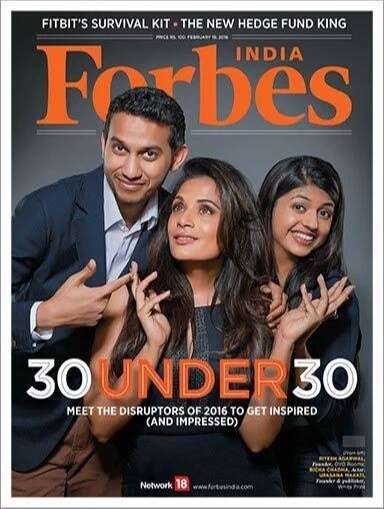 A distinctive mindset.
While the family's plywood business involves cutting trees, he chose to conserve them. His education in one of the leading business colleges gave him an impression that most of the businesses exploit people and environment and thus he kicked off the thought of getting into conventional business sector. He chose to become a social entrepreneur and started getting his hands-on at ExNora- a Waste Management Organisation. Here, he was brought closer to the issues of global warming and climate change. Also, at ExNora, his eyes caught the lives of 'Kabadiwaalas' (the trash /paper collectors). Then, he decided how his enterprise should be like- something that can impact the lives of kabadiwaalas in a positive way, giving them decent livelihood and that can serve the environmental purpose. Thus in 2010, when he was just 22, he set up PaperMan.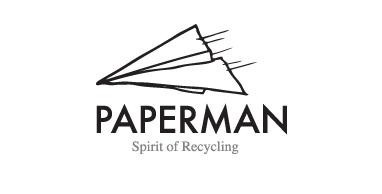 PaperMan – the NGO
It is an NGO that makes the kabadiwaalas across the city as the connecting bridges between the customers who sell their recycling material and the recyclers. "Customers - Kabadiwalas - Recyclers"
PaperMan and its beneficiaries.
The fruits of PaperMan are being enjoyed not by an individual or two but by a system. Let's take a look into how PaperMan is changing lives.
1. The Recycling Industry:
Though recycling undoubtedly adds to the economy, recycling industry in India is facing stern challenges. It has minimal access to the raw material required for the process of recycling - the waste material. Due to this, Indian
Mills rely heavily on imported waste paper to meet their demand for raw material. To meet this supply gap, Matthew created a new system of waste collection and management by connecting the points of waste generation, the waste collectors and the waste recyclers.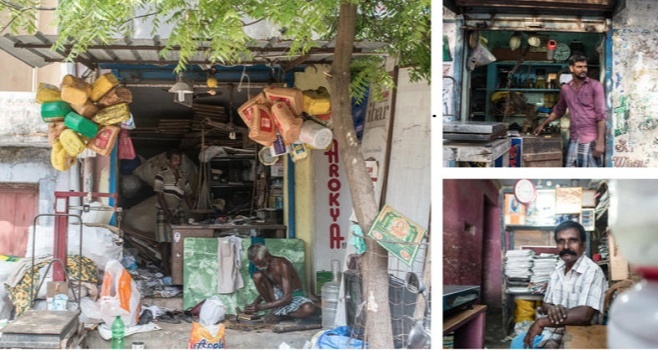 2. Kabadiwaalas or the PaperMan
PaperMan focusses on uplifting the lives of kabadiwaalas by connecting their network with the people and the industries. These kabadiwaalas are connected to the schools, households and companies where waste is generated and are thus streamed to the recycling industries. The higher income thus generated lifts them up the economic ladder.
Here we go, the kabadiwaala's income is now high and the recycling industry's demand for raw material is met.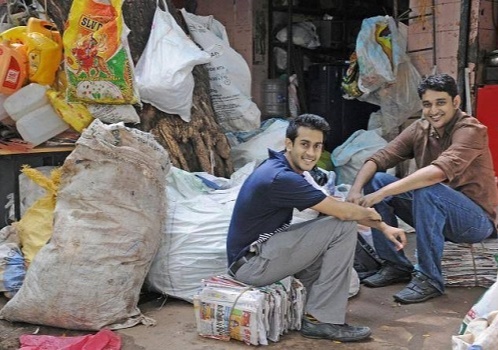 3. NGOs:
PaperMan is also ensuring that NGOs become self-sufficient. It introduced a trash funding system in which customers, instead of throwing away or selling the trash, can donate it to an NGO of their choice. The NGO, in turn, sells this trash and generates funds. These funds are then used for a cause-specific action.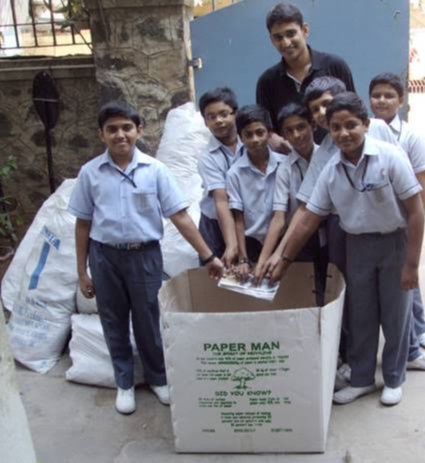 4. The Natural World:
Who doesn't know about the benefits offered by the Waste management and recycling to the environment? Waste management is undoubtedly the best way to reward the environment for its never ending service to the mankind and PaperMan is doing its best in this regard.
5. Instilling Values:
- This social enterprise has been making people aware of the amazing benefits of waste management.
- PaperMan instils in the households, the value of "Giving back to the community" .
-They are motivated to present the amount generated by selling their recyclables to an NGO that's in turn used for a child's one day nutrition or for a week's medication of an HIV victim.
-Children develop the habit of "Sharing" and they see themselves as "Leaders" while they work for PaperMan's cause. They are encouraged to start companies which collect waste from their homes and donate the sum to a cause. They are encouraged to launch campaigns and participate in recycling joyfully. Thus they become leaders, organisers, managers and also turn sensitive to the world around them.
"One organisation-Multiple outcomes"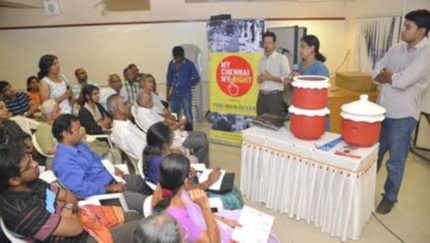 Future Endeavours
PaperMan has been around since a decade and now is present PAN India. Mattew's NGO has touched more than 500,000 people across the country. ONE MAN, his distinctive vision, a Non-profit enterprise - and the result is - "a multi-faceted approach to achieve an imperishable future."
Matthew's story inspires one to lend his hand in making the world a better place to live. Let's walk together and make this earth live forever. Get Latest Updates & information on Mathew Jose PaperMan.