Dharavi base made him a Crorepati. Success through D2C Covid-style selling.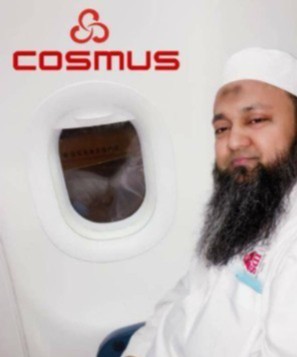 Whatever he started came to a standstill. Whenever he started to do something, he found himself where he started. Family lost hope in him but he did not. He always rose from where he flopped and continued to give his best. Today, MI Siddiqui became the founder of a bag manufacturing company, COSMUS that's beating its strong competitors like Skybags, VIP bags and Wildcraft.
From Bihar To Dharavi:
Bihar-based Siddiqui spent most of his childhood under his disciplinarian father and was mostly into studies. Books were his best friends. After finishing his BBA, he went to Mumbai to visit a cousin. At that time, little did he know that he will become a businessman operating from the slums of Dharavi. Siddiqui decided to use the money he got for his vacation for doing a computer course post which he worked in companies like Coca-Cola and Cadbury as an engineer. In the year 2000, to everyone's disbelief, Siddiqui walked on a spiritual path and quit his job. Over a year later, he came back to his life's mainstream journey and tried to get into a job. He tried and tried but couldn't find one. After futile attempts for seven-eight months, he decided to start his own business.
Because of my spiritual shift, people denied to give me job in that attire. I was not ready to give-up my spiritual leads, hence business happened, he says.
Siddiqui approached his family with his decision and asked them for some money. However, they refused to give him any. "My family was very upset and unsupportive when I wanted to start a business. My spiritual shift was also a concern for them. It seemed that my father almost gave up on me.", recollects the perseverant businessman.
He then joined his friend's business "Floral Gift" and worked there for eighteen months post which his friend's decision to close the business brought Siddiqui back to square one. This time, he decided to use this 18 months of experience in bag making and selling, to start his own bag manufacturing venture.
The Rise Of An Entrepreneur:
With challenges ranging from lack of knowledge to lack of funds and no enough contacts, Siddiqui's journey to become an entrepreneur was more than just tough.
He managed to collect Rs 5,000 from his friends and chose a place in Dharavi for his business. With four stitching machines, he launched COSMOS Bags in the year 2003. The company was later renamed as COSMUS. He started manufacturing bags for the corporate orders. "I had limited knowledge of the bag industry, so I focused only on places where I would get orders from," he says. For many years since its inception, COSMUS remained B2B-oriented, supplying bags to companies such as Hutch and Vodafone. Currently, his company is operating on three divisions- corporate, retail, and ecommerce. In the year 2012, COSMUS was registered on Snapdeal. However, COSMUS bags are available on Amazon, Flipkart, Paytm, and Myntra, besides multiple physical outlets. What started with 4 stitching machines now scaled up to 95 with a production of around 40,000 bags a year in categories such as duffel bags, laptop bags, and school bags.
A 100% Made-In-India Brand:
Though the raw material to manufacture the bags was sourced from China initially, COSMUS now became a wholesome Indian brand. COSMUS also witnessed a steady rise in turnover in the last few years. In FY19, it bagged a turnover of Rs 13 crore, which increased in FY20 to Rs 35 crore.
Recollecting about how his business saw steep rises and deep falls, he says, "The growth was slow and disappointing initially, I had worked really hard, still, I landed back to square one many. But held myself and started again. " It also gives me immense pleasure when I look back at how far i have come and also could see how people helped me in multiple ways in this endeavor."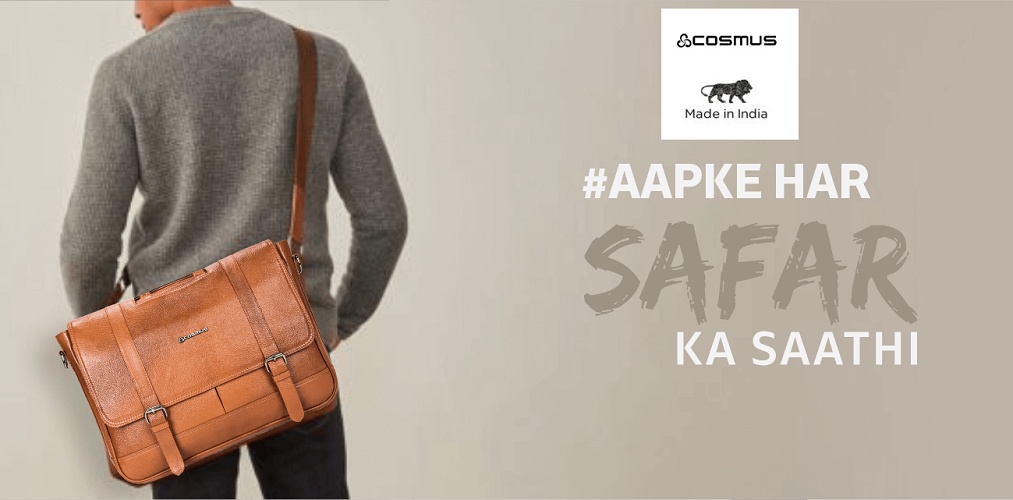 Future Goals:
Siddiqui's bag manufacturing company has now ventured into manufacturing masks. Siddiqui's current focus is directed towards improving the company's website. He wishes to join the direct-to-customer (D2C) wing, a current business trend that emerged out of the pandemic. COSMUS has set up social media pages on Facebook and Instagram to direct traffic to its website. The company is also planning to have franchisees across the country in order to remove discrepancies in online and offline product pricing. The team is trying relentlessly to build Cosmus as a house-hold name. They are planning to expand their reach in retail penetrating to more than 150 cities by 2026.
Siddiqui's Words Of Value:
Siddiqui, who attributes the credits of his success to his belief in God, which, he says, always directed him in the right path. "Even when I was clueless at every point, it's the power of god that showed me a way. All I had to do in return was work hard for it". He says that he cannot forget the support lent by his friends in the most critical of the times. To all the budding and aspiring entrepreneurs, Siddiqui says that it's going to be a tough route and advises not to quit ever.
"It is a very difficult choice, you will face a lot of difficulties, like hell lot of them, but once if you choose to be one, don't quit. Things will surely change and when they do, only you would know that it isn't a miracle."
Thanks to the man who showed that walking forward, come what may, will bring the best in life.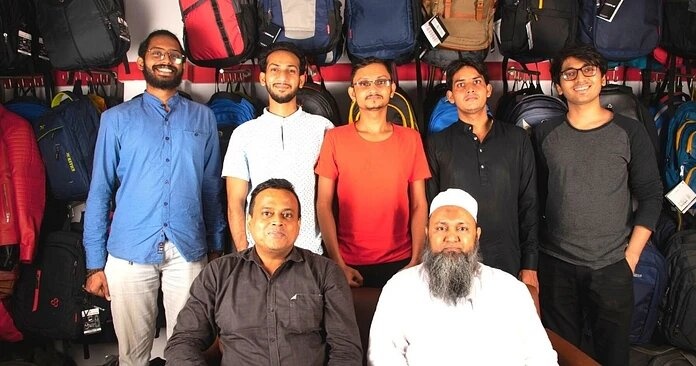 CheckOut There Products Here

Follow Them For More Updates

+91 87670 08844 / +91 93220 88844

Get the Directions to COSMUS Bags Pvt.Ltd
Address: Cosmus Bags Pvt. Ltd., Metro Station, Building No 1, Office No. 42, B wing, 2nd Floor Ajay Mittal Industrial Estate ( Mittal, Andheri - Kurla Rd, Marol, Andheri (E, Mumbai, Maharashtra 400059