Reviving the rich Art and culture is a must says this kashmiri. Why?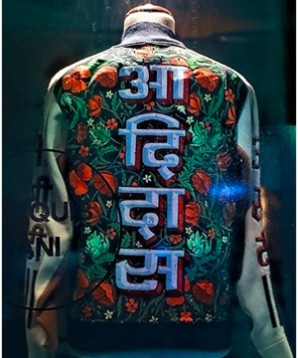 Kashmir is known for its rich cultural heritage. However, when people want to choose art over core studies, they are looked down upon often. It is often believed that people who choose the creative fields are those who couldn't make their way to becoming an engineer or a doctor or an IAS. People who choose art are considered to be lesser in intelligence as compared to those who choose to become doctors and engineers. This ideology is something that Aaquib Wani wants to change. Let's get into the story of the 29-year-old spatial, graphic, and visual-designer from Kashmir, Aaqib Wani who has made it to the Forbes 30-under-30 list under the Design category.
NO to Academics, YES To Art:
Aaquib Wani was born and raised in New Delhi. Ever since childhood, he preferred art and music to studies. His father did handicraft business and thus young Wani got a chance to accompany him to various carpet factories. He used to closely observe the looms and the craftsmen's creativity. Their splendid work caught his attention and kindled his imagination at a very young age. Also, Wani's family whose roots are from Safa Kadal in Old City played a vital role in Wani's love for arts. Aaquib Wani was so inclined towards art that he never was scored good grades at school or college. Moreover, he failed in Class 11 for two consecutive times. "I was very bad at studies. As a result, I failed twice in the eleventh standard. Imagine that! I loved to do art and play the guitar instead, which might not generate approval from most of the parents," Wani said. Though he failed in academics, he excelled at art in school. He was also the lead guitarist of a thrash metal band called Phobia.
What Started As A Hobby Ended Up As Passion For Life?
While Wani was with his school band, Phobia, he designed posters and did merchandise for the band. He started receiving wide acclaim along with offers to design and merchandise for other bands too. He began to draw his band's artwork T-shirts, CD covers, posters and also gave guitar tuition classes.
"These activities gave me satisfaction and I also made some money out of them." On the other side, he dropped out of college as he could not convince himself to continue with academics. "I realized it is something which I should let go of," Wani said. For this, he had to listen to people saying, "being a vagrant", "what will he do with life without a steady academic record". He persisted, held patience, and kept working towards what he loved. In 2010, he got an opportunity to intern at a music magazine called Rock Street Journal. Within just four years of time, he became the Art Director.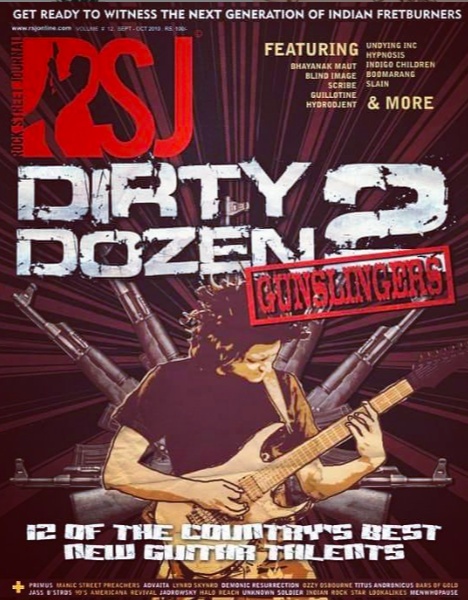 A Life-changing Moment:
In the year 2014, the band Phobia came to an end and a new beginning awaited Wani in the form of the design studio Scenografia Sumant. Wani, until then worked with the print design but at the studio, he had to cater to a wide range, scale and complexity of imagery for various projects and spaces. He didn't give up, he wasn't scared. He went ahead and learnt different projects and spaces both in 2D and 3D. Sumant Jayakrishnan, founder of Scenografia Sumant talks about Wani and said, "He engaged with the work quickly with tenacity and persistence and soon mastered working in the different scales of work. From stage backdrops, flooring designs, wallpaper designs, logos, menu designs, filigree designs for metal laser cutting to designs for linen at the studio, he did it all with a sense of humour, and with resilience in response to the exactness demanded of him".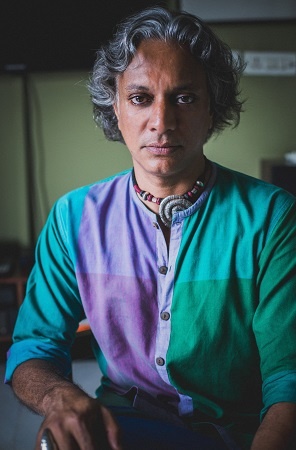 Venturing Out On His Own:
In the year 2018, Wani started his own studio, Aaquib Wani Design. At his venture, not just one, but Aaquib experiments with various things and mediums ranging from logos, wedding themes, music album covers, interior designs, stage designs to mural wall paintings. His designs started receiving huge love from clients and social media. He also designs limited edition hand-painted customized jackets for international brands such as Levi's, Adidas and Gas. His gigantic installations on a hilltop for the NH7 Weekender left everyone jaw-dropped. He also developed a space-themed anti-gravity experience for the launch of Adidas's Ultraboost 20 sneakers. Besides this, he also worked with Coca-Cola, United Nations and MG Motors. Wani also designed part of Isha Ambani's sangeet and Akash Ambani's wedding.
Preserving Traditional Art:
Aaquib is also passionate about preserving the traditional art forms and thus he works in association with the local artists and craftsmen to produce designs with a contemporary touch. "It all started in 2018, with a jacket. I got it painted by a local painter and it grabbed the eye-balls. This led to the hand-painted wearable campaign." he shares. He also employs skilled craftsmen in order to take this forward. "I wanted people to wear this traditional art and not forget them in some abandoned corner of their home. These pieces have exotic art-styles ranging from intricate Kashmiri Aari work to Madhubani and Pattachitra," Wani said in an interview. He is now collaborating with the paper-mache artists. 'I feel I am someone who can bridge the gap between the people and the artists. Take, for instance, everyone has a paper mache jewellery box but not a paper mache jacket," Wani said.
We wish Wani success in all his future endeavours and may tradition art forms revive because of his artistic journey.

Follow His Work