Bangalore Based wedding planner firm had won the Global Excellence Award. How?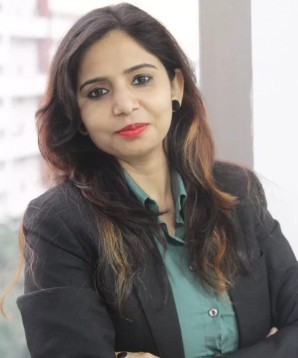 "Make sure that your wedding is nothing short of a spectacular event filled with twinkling stars of happiness and prosperity." "With over 400 weddings under her belt, this softhearted romantic loves to weave every love story with unique creativity, detailing & precision, into a star-studded fairy-tale dream wedding." - just check in to the website of KraftStar Management and you will come across the above statements about the company and its Chief Executive Officer, Aastha Jha. This is the success story of an award-winning entrepreneur from Patna. This story tells us how success follows when we follow what we are passionate about.
From The Family of Entrepreneurs:
Aastha Jha hails from a middle-class family from Patna. Her father owned tours and travels business and by looking at him all her growing up years, Aastha also had that interest Ignited in her to set up something on her own. She wanted to become a doctor initially but as there were too many doctors in the family, she changed her mind and wanted to become an engineer. In 2011, she cleared the COMEDK (Consortium of Medical, Engineering and Dental Colleges of Karnataka) entrance exam and joined PESIT College to pursue an Electrical and Electronics Engineering course. "I wanted to join IIT, but I couldn't clear the entrance exams. I then gave COMEDK and got a seat in PESIT College," says Aastha. When she stepped into Bengaluru, she faced challenges like every other newcomer to the city finding it difficult to adjust to the language and cuisine but she says that without the support of her friends, she could enjoy her stay and study in the city. Aastha not only focussed on her studies but also honed her organising skills while at the campus. It is at that time that she realized her potential in managing events. She used to organise small cultural events and programmes in college. She received appreciation from her fellow students and teachers for her exceptional organizing skills. With the appreciation she would receive from everyone, she always thought of taking up event organising as a part-time job so she can fulfil her passion as well as earn some pocket money. However, her college did not permit Aastha to take up any part-time job which made her wait until she finished her graduation. As soon as Aastha finished her engineering, she was offered a job with a renowned insurance company called AIG as a risk engineer in July 2015 for a salary of Rs. 35,000 per month. Though she got a job, Aastha didn't leave the thought of event management behind. She found part-time work in an event management company to gain experience in the field. "My aim was to get experience so that I could set up my own company," she says. She had no weekends and worked for almost 18-19 hours daily.
A Dive into Her Own Empire:
By the end of 2015, Aastha decided to take her big step ever that she always dreamt of- to set up something of her own. She expressed her decision to start her own event management company but except for her parents, no other family members seemed to be happy about her leaving a high-paying job and take up the risk. Taking positivity from the opposition she received from relatives, she founded Kraftstar Management in December 2015 with the motto, "Your Vision, Our Innovation". "I was confident of making it big and successful," says Aastha.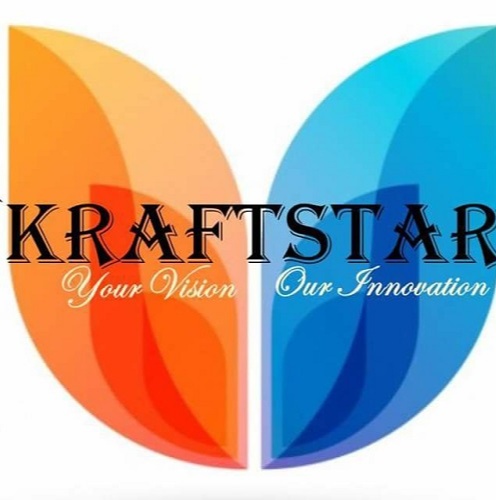 Her 27-year-old brother Satweek who was also trying to get into the same industry joined Aastha. "I told him about my event management business and he landed in Bengaluru within a week," recollects Aastha. While managing the business, she also continued to work with AIG until she became sure that the business got stabilised. Thus, the seeds to Kraftstar Management were sown with Aastha as the Chief Executive Officer (CEO) and Satweek as co-founder and operations head. Kraftstar Management is now widely leading and is recognized as a wholesome, complete events solution provider.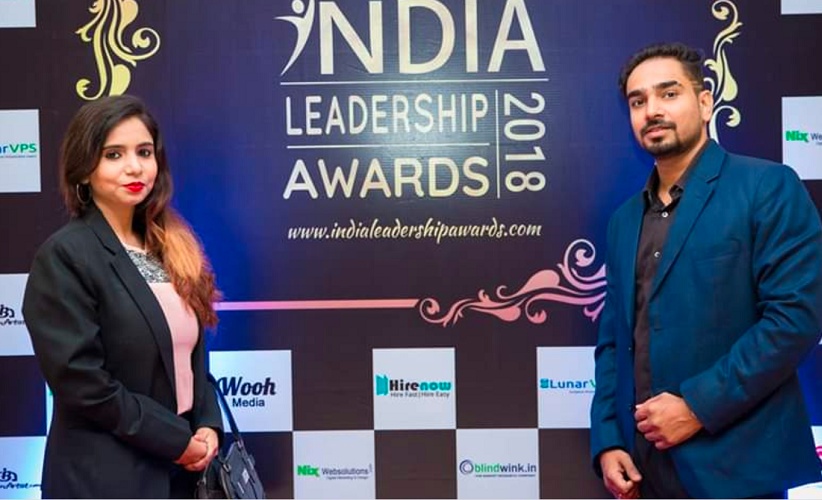 'Kraft' Your Events:
Kraftstar Management started by organising small scale birthday parties. Their first event was a birthday party with a budget of Rs 4,000. Eventually, with digital marketing along with the best quality work that gave them mouth publicity too, they started to grow. Kraftstar started to take up bigger events and also started receiving requests for marriage events. Aastha then quit her job by the end of 2017 to take up the responsibility of Kraftstar events completely. The first wedding event they got was after six months of starting the company.
"We worked hard and even spent some money from our pockets to make the event successful. The client was very pleased," recollects Satweek, the co-founder. By the end of the first year, the team had successfully organised 15 weddings. Slowly, the company started to focus on weddings leaving behind organising the birthday parties. They provide end-to-end support for weddings right from booking tickets and venues to advising on clothes and decor. The company has also conducted 18 destination weddings so far in Goa, Udaipur, Kolkata, Pune, Chennai, Delhi and other cities of India
The company maintains firm contacts with suppliers and caterers and that is what has helped them become successful. This long list of suppliers was a result of dedicating a lot of time and resources to scrutinizing the best for the clients. While the event planning charges depend upon the budget of the client, the company charges a flat fee for their service and doesn't work on commissions. "On an average for a two-day wedding with end to end service, including logistics and hospitality for about 100-150 guests, we would charge Rs. 150,000," says Aastha. Kraftstar has organised 300 marriages, numerous birthdays, corporate events and other ceremonies so far has its operations going on in Delhi, Bengaluru, Chennai, Udaipur, Mumbai and Goa. Besides the event management firm, the brother-sister duo is also running a wedding magazine. Besides this, they rent jewellery to the bride and groom. Aastha also runs a unisex salon in Bengaluru.
Recognition for the Quality Work:
Aastha who came to the city and felt uncomfortable initially is now the queen of her own empire. Her business started growing leaps and bounds also bagging several awards. In the year 2018, KraftStar Management - India has won the Global Excellence Award for the Best Event Management Company 2018 - Bangalore. And the CEO, Aastha Jha was crowned as the Female Entrepreneur of the Year 2018. CV Magazine's Corporate Excellence Award 2019 was conferred upon Aastha for the Most Outstanding Wedding and Event Planner of 2019.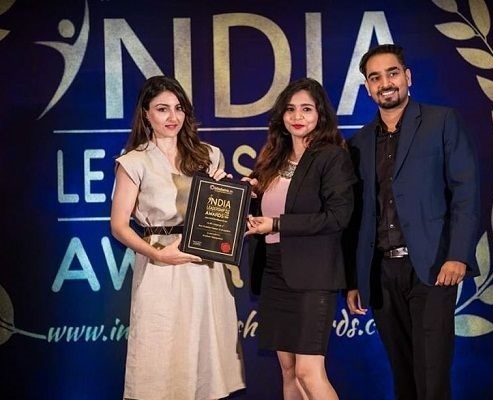 Words of Value:
Aastha advises all the budding entrepreneurs to believe in themselves. Hard work coupled with positivity and hope, she says, will take anyone to where they are ought to be.
"People might say many bad things. But a time will come when the same people will congratulate you for setting an example for future generations. Dream bigger and just do it.", she suggests.
Thanks to Aastha for showing how beautiful it is to stand where we love. It requires sacrifices, sweat and toil but ultimately we shall be there, where we wanted to be.

Know More About KraftStar Management

Follow There Work