Innovative ways of going green. Corn-based packaging creates huge demand.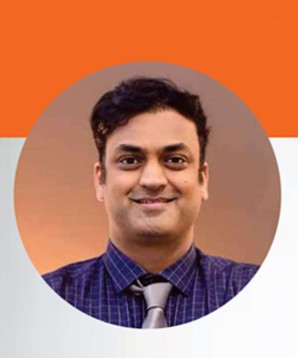 It is estimated through various studies and reports on a global scale that over 300 million tonnes of plastic are produced each year. Especially, the problem comes with packaging out of plastic. Bottles, wrappers, and other types of packaging are considered destructive to the environment contributing to serious health hazards. Also, eCommerce has seen a drastic rise and home deliveries have gained immense popularity in India over the past few years. Here is where the concept of packaging comes into picture highlighting the seriousness of plastic packaging. A young entrepreneur who stepped into packaging business immediately after his graduation has realized how e-commerce giants are walking towards green packaging and is now offering biodegradable and eco-friendly packaging boxes through his company 'Packman'. Let's look into the intelligent entrepreneurial journey of Gaurav Jalan.
The Initial Roadblocks:
Gaurav who always wanted to become an entrepreneur graduated in the year 2002. He noticed that there's a lot of scope in the packaging industry. Mobile phones, mineral water bottles, any product for that matter, need the right packaging. He understood that no one can manufacture and sell products without the right kind of packaging. So, he decided to start his venture in the packaging industry. Initially, he struggled to the core to convince the bank authorities and investors about his business proposal. He could, with great efforts, convince the bank officials pocketing a loan of Rs. 33 lakh from the HDFC Bank. Thus, his venture started under the name SWASTIK PACKAGING in the year 2002. It a sole proprietorship and its initial focus was on manufacturing corrugated sheets and rolls. In the year 2011, Gaurav wanted to diversify his company's product range. In view of this, he converted it into a private limited company and renamed it PACKMAN PACKAGING.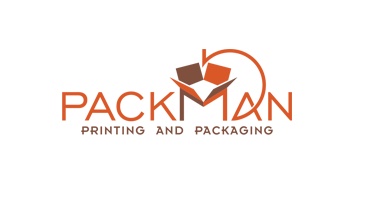 New Name, Wide Range Of Products, Bigger Market:
With the new brand, Packman brought in high-end printing technologies for customers to print their customized logos, designs, graphics, images etc. "Now, we are into making food packaging, pharmaceutical packaging, shipment packaging, luxury packaging, biodegradable bags, and e-commerce packaging," he says. Packman's manufacturing unit got ready for mass production to cater to its large client base. Packman's eCommerce store where products are listed online on what he claims was India's first e-commerce store for packaging solutions is aimed at helping startups, SMEs and individuals discover Packman and buy from it. Social media marketing and blogs aid in its digital presence. Packman's packaging products are also sold at competitive rates.
"We use a cost-plus-pricing strategy. The price primarily covers the cost of production. This allows us to keep enhancing production efficiency, and this lowers our costs. Thus, we can make our pricing one of the most competitive in the market." explains Gaurav. While Packman has tied up with delivery partners BlueDart and FedEx to cater to orders outside Delhi NCR, inside Delhi, Packman has its own fleet of delivery vans managed by an in-house team equipped with an ERP system. Packman's eCommerce sales are booming as the segment in India continues to grow. In 2019, it reached a size of around $32 billion recordings a compounded annual growth rate of 18 per cent which is expected to cross the $100 billion mark in a couple of years. Operating across different sectors like manufacturing, logistics and eCommerce is challenging." I see each day as a challenge to overcome, and I see each night as a winning moment for the company," he says.
Green Packman:
When in August 2019, Flipkart said that it achieved a 25 per cent reduction in single-use plastic through various methods in its packaging value chain, and in January 2020, Amazon India announced that it has totally eliminated the use of single-use plastic from its fulfilment centres in India, Packman's packaging found its role. Gaurav says that he is in talks with both the eCommerce giants to be the supplier of the paper packaging. "Organizations now want to use paper-based packaging materials so they can promote themselves as green companies. Amazon India and Flipkart have been our clients for quite some time and we expect orders from them for paper-based packaging," Gaurav says. Packman is already making eco-friendly bags out of corn. These corn bags are biodegradable and also recycle unlike the linear chain of plastic. The core idea of packaging is that it should be a part of the circular economy which means that the packaging should use material made of resources that stay in circulation for as long as possible, through reuse and recycling. Gaurav explains how corn-made packages satisfy these criteria.
"Corn renews itself and it makes these bags compostable. The material gets dissolved in the soil and does not harm the environment. As the corn grows, it draws in carbon dioxide from the air and provides us with fresh, breathable air," Gaurav explains. This is in contrast to the linear economy of plastic, in which plastic packaging is usually disposed of after a single-use. "Amazon India, flower retailer Ferns & Petals, milk producer and distributor Country Delight and online flower shop Flower Aura are Packman's clients for corn-based eco-friendly bags," says Gaurav. This means that the growth of Packman's revenue to cross the $100 billion mark is directly related to the decline in the eCommerce platforms' use of plastics.
Future plans:
Packman is looking forward to set its foot into the Middle East and South-East Asia in the days to come. "We have massive goals to achieve in the next five years. Our biggest competitor is ourselves," Gaurav says.

Know More About PACKMAN PACKAGING