Four graduates are helping other students to follow their passion and realize their dreams.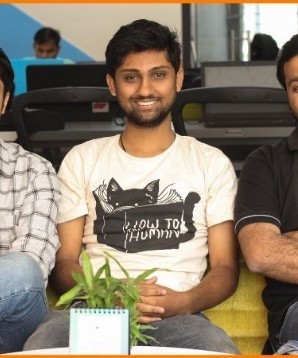 Do you have a count on how many graduates are stepping out of their colleges every year in India? Well, let me tell you that it's close to 2M. Now, out of these, how many do you think are really pursuing what they love? In a country like India where following one's passion is encouraged only if the passion is to become an engineer, doctor, or a government employee; many enthusiastic writers, designers, photographers, entrepreneurs are losing their voice. Their passion for what they love faces brutal death under the claws of the demotivated education system and societal aspirations. A set of teenagers who were in their sophomore year of graduation also underwent the same turmoil. However, unlike others who assimilate the tension into their nerves, the four young enthusiasts decided to break the lines and follow their passion. What started as their brainchild in 2013 grew into an enormous network helping numerous school students, graduates, professionals to pursue their passions. Let's learn more about them and their project MyCaptain.
The Passion Revolution:
Mohammed Zeeshan, Sameer Ramesh, Fatema Hussain, and Ruhan Naqash were in Sophomore year of their graduation who did not like being forced into something uninteresting and conventional. They then resolved to ditch their curriculum and went on to launch The Climber, a youth-run organisation that aims to help students make informed career choices by conducting various events, fests, workshops, and summits.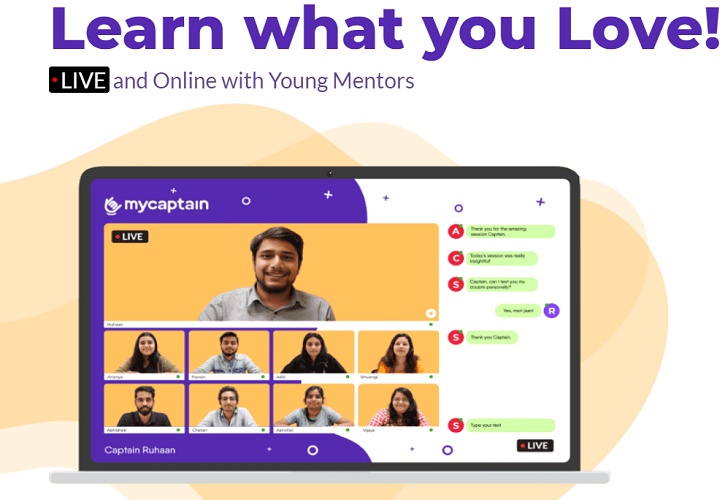 Our passions lay elsewhere. We knew what we wanted to do but had no means to pursue it, recounts Zeeshan.
The Climber helps students discover their interests and motivates them to pursue their passions. This event-led model posed them challenges in reaching a wide number of students and thus, in order to take this to a wide array of student groups, they decided to venture into a full-fledged online mentoring platform. That's how MyCaptain emerged in 2015.
MyCaptain is an online platform where students are mentored in specialized topics of their interest from mentors who are called Captains. "That was the area we saw maximum demand and also a potential to scale," Zeeshan, Co-founder and CEO of MyCaptain says. In the year 2016, MyCaptain was initiated at NSRCEL in IIM Bangalore, which took its complete shape in 2017. From there on, the team never looked back.

MyCaptain Makes Captains:
The Climber's MyCaptain is an online platform helps students with the help of captains - the captains are young achievers, mentors, guides, published authors, award-winning filmmakers, entrepreneurs who are mostly young people under 30.
We mentor students through long online workshops where they experience the basics of a field in a particle and guided manner. The students get to join a community of like-minded individuals from all across the country, attend MyCaptain meetups, events and get internship opportunities.
The focus of MyCaptain is centered on the United Nations Sustainable Development Goals- Quality Education, Decent Work and Economic Growth, Partnerships for the Goals.
A student who wants to write a book gets mentored by a young published author. A student who is passionate about entrepreneurship is mentored by founders of startups, says team MyCaptain.
With 6,00,000 hours of learning content, MyCaptain's courses span across 30-day live online classes that can be availed on its app or website. The content covers a diversity of fields like graphic design, spoken poetry, photography, stand-up comedy, app development, machine learning (ML), Internet of Things (IoT), ethical hacking, entrepreneurship, and many more. Each course holds 8 to 12 live classes, and about six to eight hours of recorded classes along with tasks, workshops, internship, and placement opportunities. MyCaptain's philosophy is 'learn by doing' and follows a learn-apply-build model.
"MyCaptain has partnered with industry leaders like Zerodha (for the stock market and finance course), and NSRCEL at IIM-B (for the entrepreneurship course). It is also in talks with Konverge.ai to develop an Artificial Intelligence course. "We're a team of 200 people, but are constantly working with industry experts for curriculum development," Zeeshan states.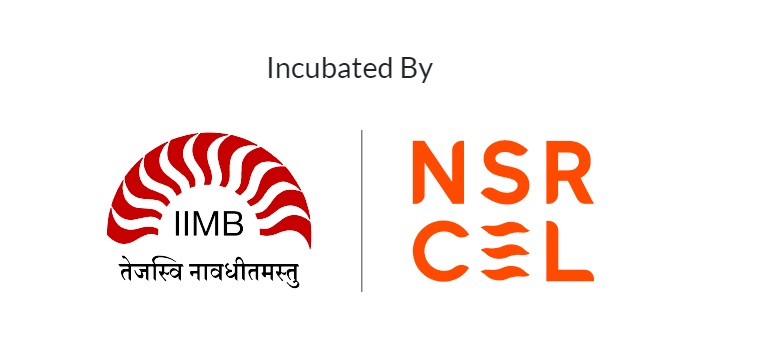 The Response:
Within four years of its start, the startup has mentored over 100,000 students from metros to small towns. It could get into the loop nearly 200 mentors including leaders from NASA, Tesla, Microsoft, Google, Apple, and other giant corporations. With 12,000 new users on its platform every month, this online learning platform sells about 35 courses per batch and has a course completion rate of 40 per cent.

"In 2016, we had only people from Mumbai, Delhi, and other metros signing up. Now, about 60 per cent to 70 per cent of the audience comes from Tier-II and III locations," Zeeshan says. The MyCaptain app has crossed 10,000 installs on Google Play Store and is rated 4.7 out of 5.
While COVID-19 pandemic sealed other operations and brought the world to a standstill, the business of MyCaptain rose considerably. It witnessed a spike in new users and the sign-ups have increased considerably from high-school students to undergrads and working professionals. "Between pre-COVID-19 and post-COVID-19, we have doubled enrollments. COVID-19 is edtech's demonetisation." Zeeshan says.
The Future Endeavours:
Zeeshan says that the team is in "advanced talks" with a few investors to raise a Series A round before it sets on its expansion.
Our next office will be in Chennai. We're the market leaders in online education there, and will now focus on pulling users from Tier-II and III locations in Tamil Nadu, he says.
Breaking off from what suffocated them and starting to breathe by doing what they love, these four passionate individuals are showing a way to all the young dreamers to fulfil their dreams. We wish that numerous students and young professionals benefit from MyCaptain in the days to come and may we all witness the immense youth potential unfolding.

Know More About MyCaptain

Follow Them For More Updates