Gourmet popcorn venture overcame hassles and finally made it a successful venture.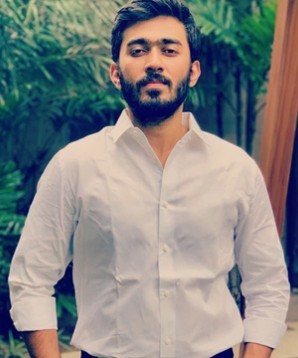 His father is a businessman but he chose to do something on his own. He started his own company, met with many hassles, overcame them, and finally made it a successful venture. He is Rahul Pandey whose unique model attracted good business and he carved his niche in the commercial world.
Rahul's father was a businessman who is into making corrugated boxes for FMCG companies. Though he earns a good income, Rahul, instead of showing any interest in taking over his father's business, became keen on starting his own venture.
Rahul hailed from a middle-class family. As he was the only child, he got to be the pampered child in his family. How pampered he could have been, Rahul always wanted to set things for himself on his own. So, shattering the expectations of taking the family business forward, he resolved to step out of his father's shoes. He finished his B.Com in 2012 from Goenka College of Commerce and Business Administration in Kolkata. He later joined a firm to do his article-ship in CA but he quit this midway in 2014 to start his own venture. However, during the period of his article-ship, he met his partner for life, Sonal Bhotika who also shared his dream.
Venturing Out Together:
The duo started to research on various business ideas out of which they thought that the food sector is fruitful as the chances of failing are quite less. After thorough research and post seeking advice from the experts and acquaintances, they landed on initiating a food venture. They finally decided to get into selling gourmet popcorn.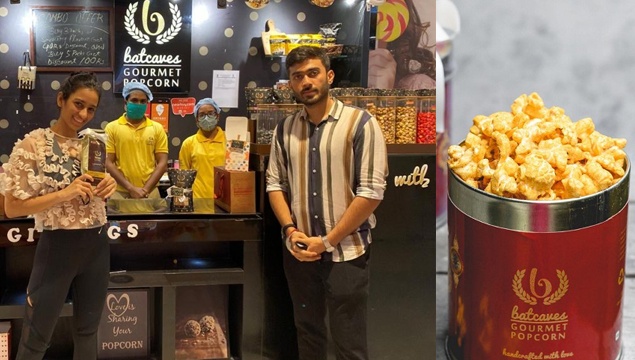 In the year 2015, Rahul set up his firm and started Gourmet preparations from an 1100 sq. ft facility in Kolkata. Rahul, along with his partner, Sonal, launched Batcaves Gourmet popcorns with an initial capital of Rs.20 lakh. This capital that he took from his father now multiplied in numbers and touched an annual turnover of Rs.1 crore.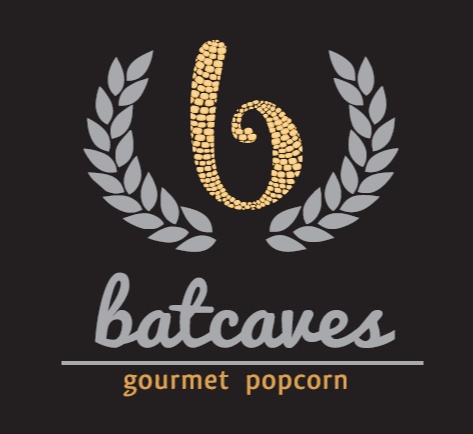 Different From the Rest:
Unlike regular popcorn, gourmet popcorn comes in a variety of flavours and costs more than the regular ones. This popcorn was not popular in the country when they started in 2015. These popcorns are also known as mushroom popcorns though there is no connection with mushrooms. The duo made their products available in exclusive outlets in Kolkata and some selective movie theatres in Assam.
They started with 12 flavours, six sweet and six salty including the salted Caramel, English Toffee, Mango, and Strawberry. They first made flavoured popcorn and tested it among acquaintances and took their feedback. Five months after its inaugural, the start-up saw her first kiosk at City Centre Mall in Kolkata. They priced the popcorn from Rs.60 to Rs.350.
But the problem they faced was that the kiosk was exposed to direct sunlight in the mall through the windows and because of this, customers who stand and try the products often found it inconvenient. Finally, they opened their kiosk during the evening hours but missed on their daytime sales. On the very first day, they made a sale of Rs. 7000 and received positive feedback from the customers. Owing to the reason of missing on their morning sales, they decided to shift the kiosk to another mall. The new place shot their sales up and they also ventured into home deliveries and organized numerous pop-up events to promote their products. They introduced more flavours and focussed on improving the quality of product and packaging thereby gaining the satisfaction and trust of customers. By the end of 2017, they opened their outlets at movie theatres in Assam, Guwahati, Dibrugarh and Tinsukia. In a famous mall in Kolkata, they opened their second kiosk in 2019. Currently, the duo is also considering franchising their venture in order to expand the business.
Challenges in The Journey:
Selling popcorn at a price as high as Rs.60 while the regular popcorns are available just at Rs.5 is something that attracts resistance. Not everyone will understand what gourmet popcorn is and why is it high priced. Even the duo's family and close acquaintances were not convinced of the pricing. It was on the part of Rahul and Sonal to convince people about the product's quality, uniqueness and taste. They offered people to taste their products before buying them to gain their confidence and eventually made their products popular. The target of these budding entrepreneurs is to focus on premium clients and to extend kiosks to the theatres in Assam and Kolkata. They also are planning to put their products at premium market stores across the country.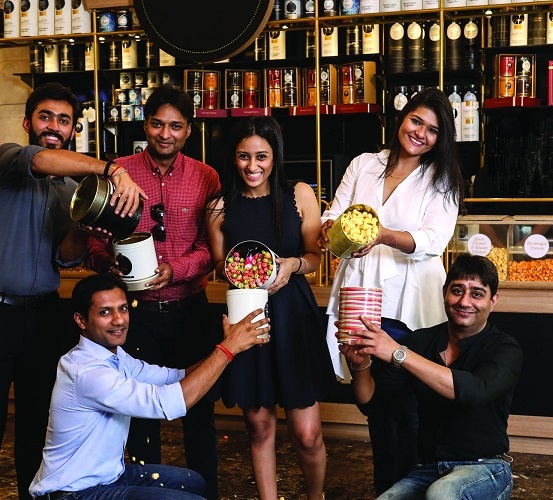 Advice to the Youngpreneuers:
Rahul asks the budding entrepreneurs to do proper research before starting any venture or for that matter any work. The right amount of research in the right direction, he says, helps to take the right steps. "Believe in yourself and work hard for success", he concludes.

Follow The Batcaves Gourmet popcorn