Experience the feel of the Nature through "Bhoomi College", founded by an IIM graduate.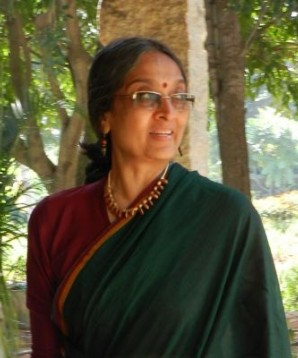 Initial tryst with nature
In the 70s and 80s, the traditional path of an educated Indian woman was to finish graduation, find a job and follow a career that is deemed safe and secure by society. But Seetha Ananthasivan was not meant to follow the traditional path. She realized pretty early that her calling in life was not going to be traditional in the conventional sense.
Her childhood summer vacations were spent in the scenic settings of Munnar. The experience of spending two months of every summer amidst mountains, forests, and plantations — developed in her a deep love for nature and a burning desire for nature conservation. She had found her purpose, pretty early in life, but lack of viable avenues to further her passion was a major stumbling block that hindered her progress.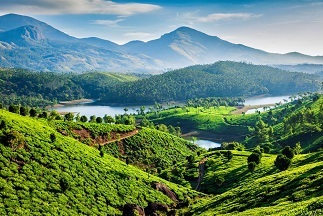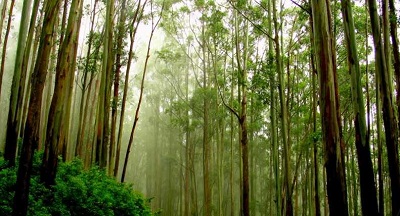 MBA in IIM-Ahmedabad
Back in the 70s, very few colleges in India offered courses on nature and forestry, and these courses mainly catered to male aspirants. The only option available to her, at that time, was to look abroad. Courses in nature conservation were offered by American universities, but they required five years of college education and she only had three. To bridge that gap, she enrolled in a two-year management course in IIM-Ahmedabad in order to be eligible to apply to American universities.
After finishing her MBA in IIM, she could have succumbed to the lure of a corporate job, like the rest of her college mates, but she did not allow the temptation of a fat pay cheque to derail her plans of achieving a much loftier goal. She joined World Wildlife Foundation (WWF), India to experience and work towards conservation of nature.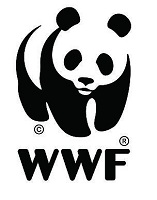 Click Here To Check The Works OF WWF
After the stint with WWF, she decided to move to Munnar — the place she fell in love with as a child. In Munnar, she worked in plantations with communities that are in close proximity to nature for centuries. Until the age of thirty-five, she worked in Munnar and gained valuable knowledge and experience on nature and rural communities which held in her good stead to achieve her end goal of creating learning spaces for ecological awareness.
Birth of Bhoomi college
After initially founding Prakriya Green Wisdom school with a goal of inculcating ecological wisdom in youngsters — she went on to found Bhoomi college.

Click Here to see Prakriya School Website

Click Here to see Bhoomi College Website

Situated on the outskirts of Bangalore, Bhoomi college comprises of a vast 4-acre green campus filled with various flora and fauna: more than 100 species of trees and 70 species of birds and butterflies inhabit the campus. This thriving ecological system is the perfect setting for a community of students to learn about ecological living through a holistic and integrated approach. Bhoomi college's objective of learning through a holistic and integrated approach is met by creating an atmosphere where students and faculty learn by engaging their head, heart, hands and spirit. Students and faculty actively participate in the functioning of the garden and kitchen for an hour every day. Seetha firmly believes in a form of education that is not academically inclined, so all courses offered at Bhoomi requires the students to interact and collaborate with each other while they practically learn about nature, organic farming, renewable energy and ecological economics.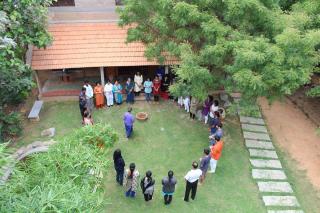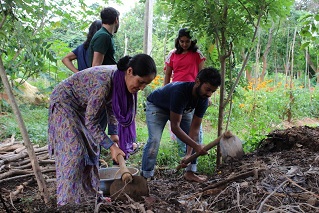 Seetha hopes to encourage people to find solutions for problems such as deforestation, water shortage, loss of biodiversity, adulterated food, and waste disposal through Bhoomi by offering postgraduate diploma courses in Sustainable Living and Holistic Education.
Bhoomi college is designed to be a self-sustaining centre of green wisdom: A small section of the campus is set aside for simple earthly accommodation for the students. Most of the architecture shuns concrete and uses traditional materials such as mud blocks, mud plastering, and tiled roofs. Water is conserved by employing rainwater harvesting and black water recycling techniques. A large percentage of the power consumed in the campus is derived through solar energy. An organic garden supplies most of the vegetables used in cooking at the campus. The carbon footprint of the campus is almost negligible because of the extensive use of organic biodegradable products including organic soap and cleaning materials.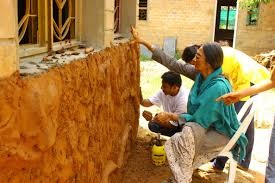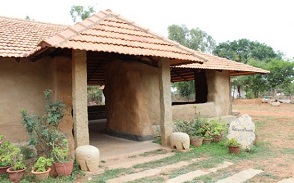 NGO work
Bhoomi Network, a unit of KNA Foundation for Education, which also runs the Prakriya Green Wisdom School, is actively involved in various activities that help in environment conservation and rural development. Their 'Chintamani Women Farmers' Project helps women farmers in Chintamani district to farm millets organically, and their monthly Farmer's Market is an ecologically wise initiative which brings together farmers, nearby people, their families, and children as a community of well being. Seetha's philosophy for change is finding solutions for ecological problems through ground-up work by encouraging millions of local centers and solutions, which will, in turn, have a positive impact on the whole.
This inspiring life journey of Seetha Ananthasivan should sow a seed of love and passion for nature conservation in all of us. The same seed was sown in her, during childhood, and that's why she nostalgically says, "Anyone who has spent time in the wilderness, knows the impact it leaves on them for life"